31 Jul 2023
Bardinet, a leading player in the global wine and liquor industry, will install an automated storage and retrieval system (AS/RS) for pallets in its logistics centre.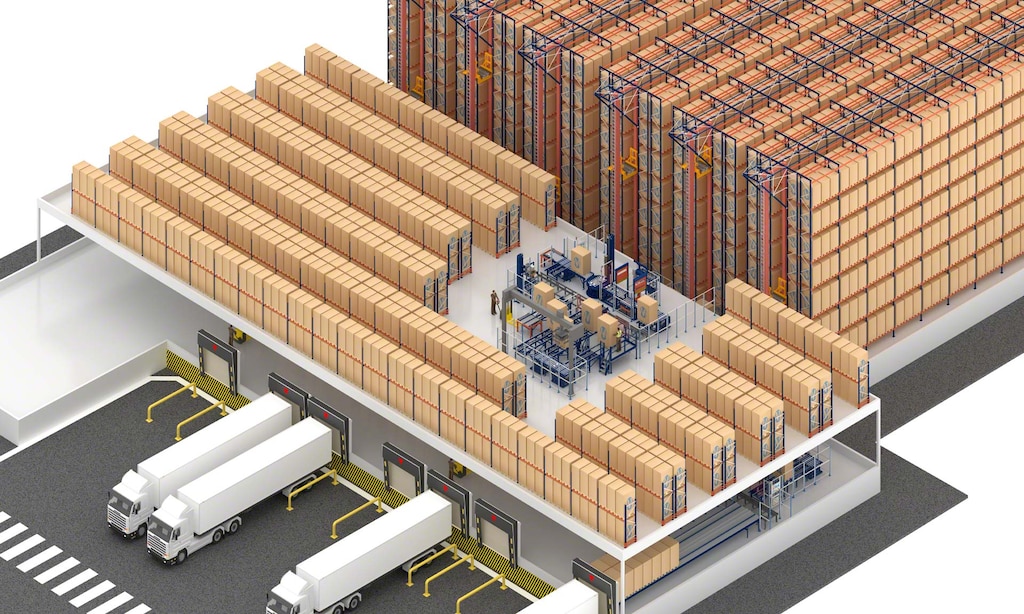 "We've decided to install an AS/RS to streamline and optimise the movements of our spirits and enhance our order picking efficiency. Our end goal is to improve our responsiveness to customers' needs," says Arnaud Lava, Technical Director at Bardinet.
After outfitting its logistics centre with adjustable pallet racking, pallet live racking and drive-in pallet racking from Mecalux, Bardinet is now embracing automation and technology. In the new AS/RS, six stacker cranes will handle goods in double-deep racking with a capacity for over 20,000 pallets.
The warehouse will be divided into two levels connected by a lift and automatic conveyors. The upper level will be allocated to order picking with both boxes and pallets. On the lower level, goods will be shipped in a sequenced manner using preload channels set up in front of the loading docks.
By automating its logistics operations, Bardinet's warehouse will be scalable, ready to cope with increased activity and enabling the company to provide better service to customers. The adoption of these new technologies reaffirms Bardinet's commitment to staying at the forefront of innovation in the wine and spirits industry.
About Bardinet: leading global producer
Founded in 1857, Bardinet is part of La Martiniquaise, France's second-largest spirits group. With a turnover exceeding €1.4 billion, the group has strong roots in Europe and more than 55 subsidiaries and production plants worldwide. Operating in over 110 countries, La Martiniquaise owns an extensive array of international brands from all wine and spirit categories, particularly rum, brandy and whisky. Notable examples include Label 5, Sir Edward's and William Peel.