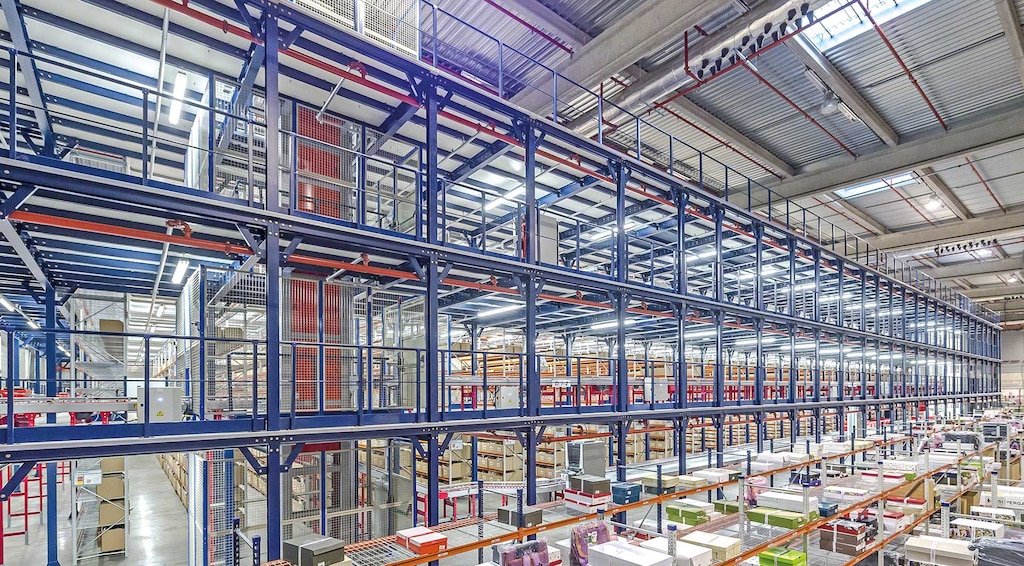 Systems that double (with one storey) or triple (with two storeys) the surface of warehouses and premises. Quick, easy and clean to assemble.
The lifting of loads can be done using manual handling machines, cranes or even by hand when the load allows this option.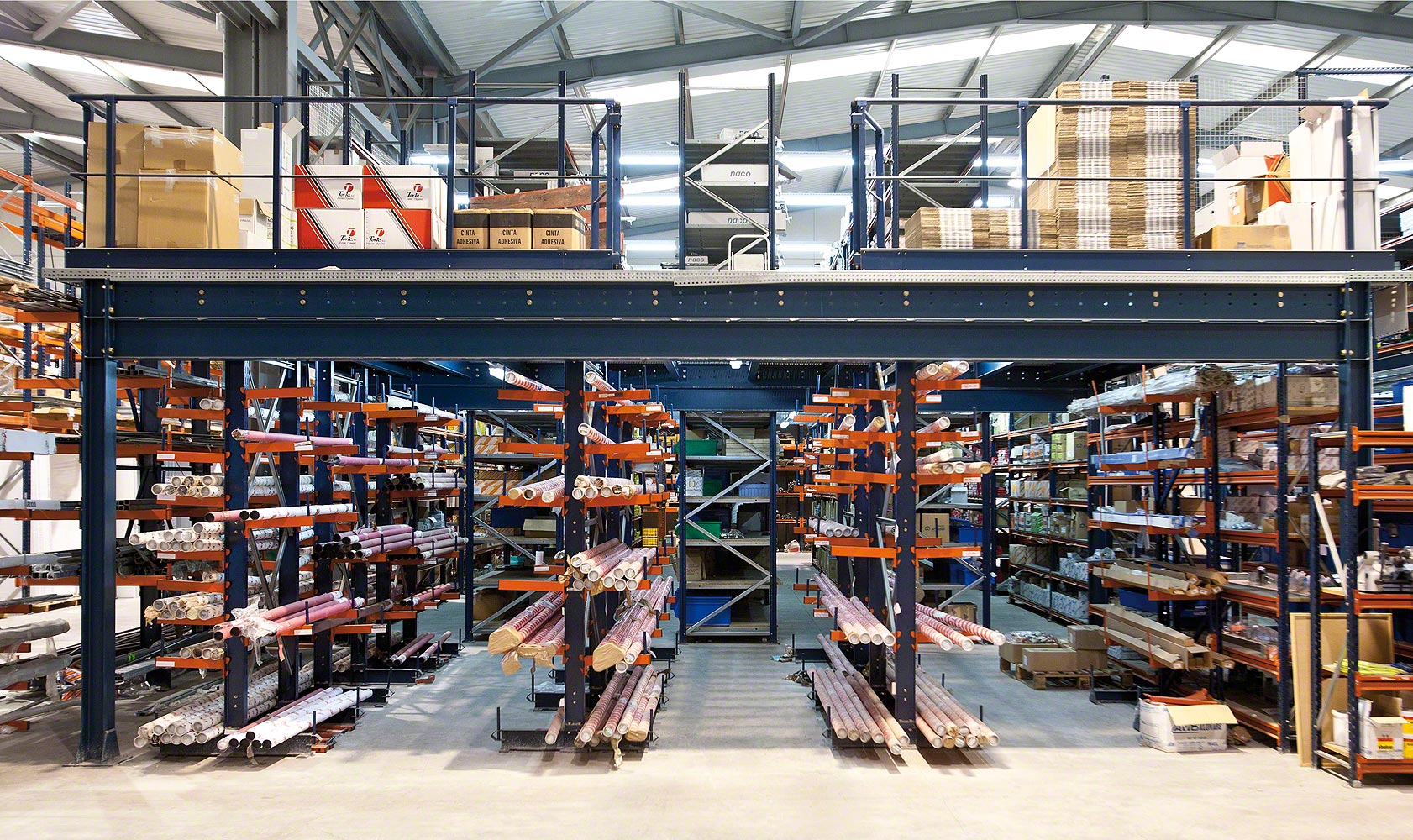 1fc901eb-918e-2de1-0e42-b7c92a89e761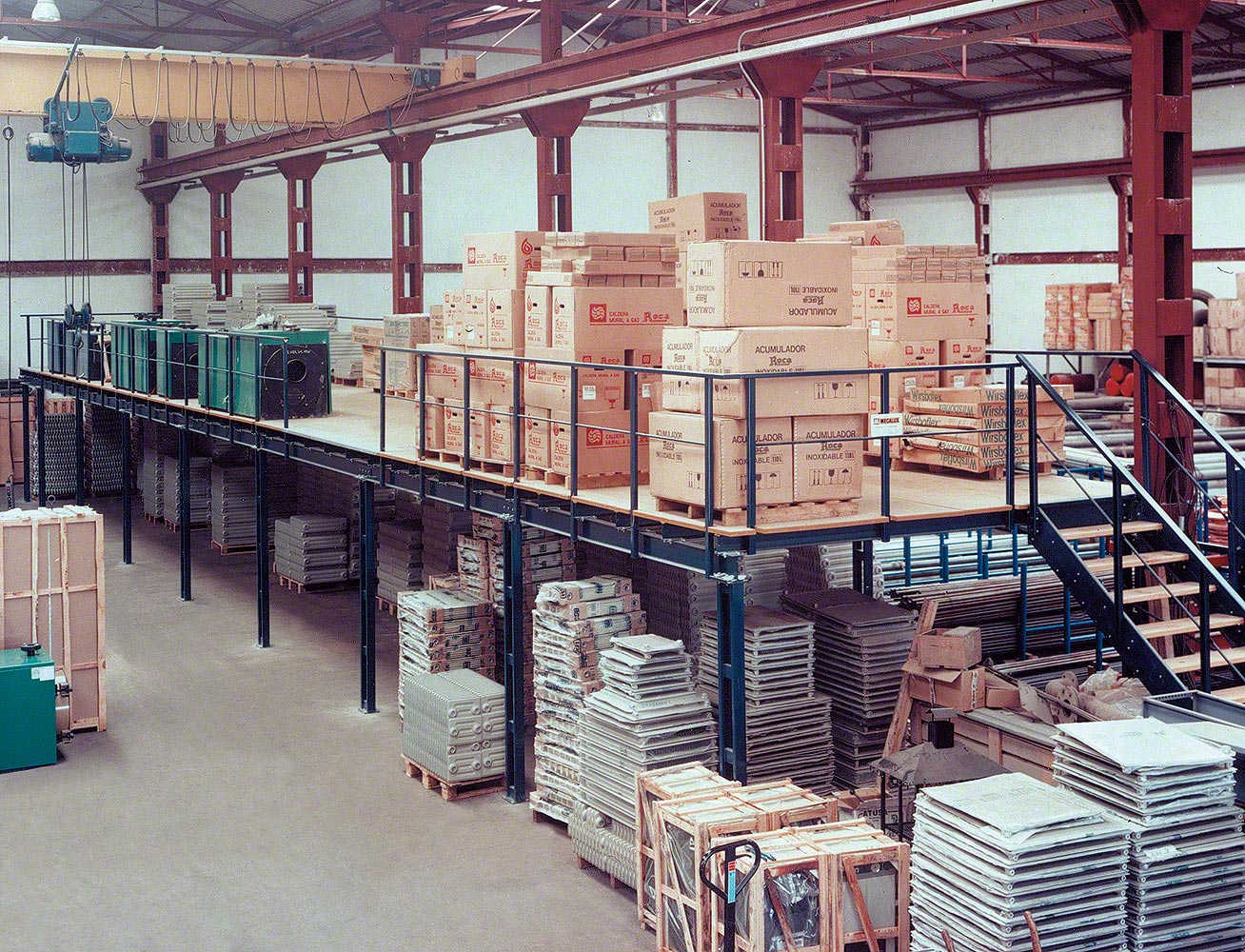 4ef2d1a9-e78a-1d05-4b93-87091dcb54ad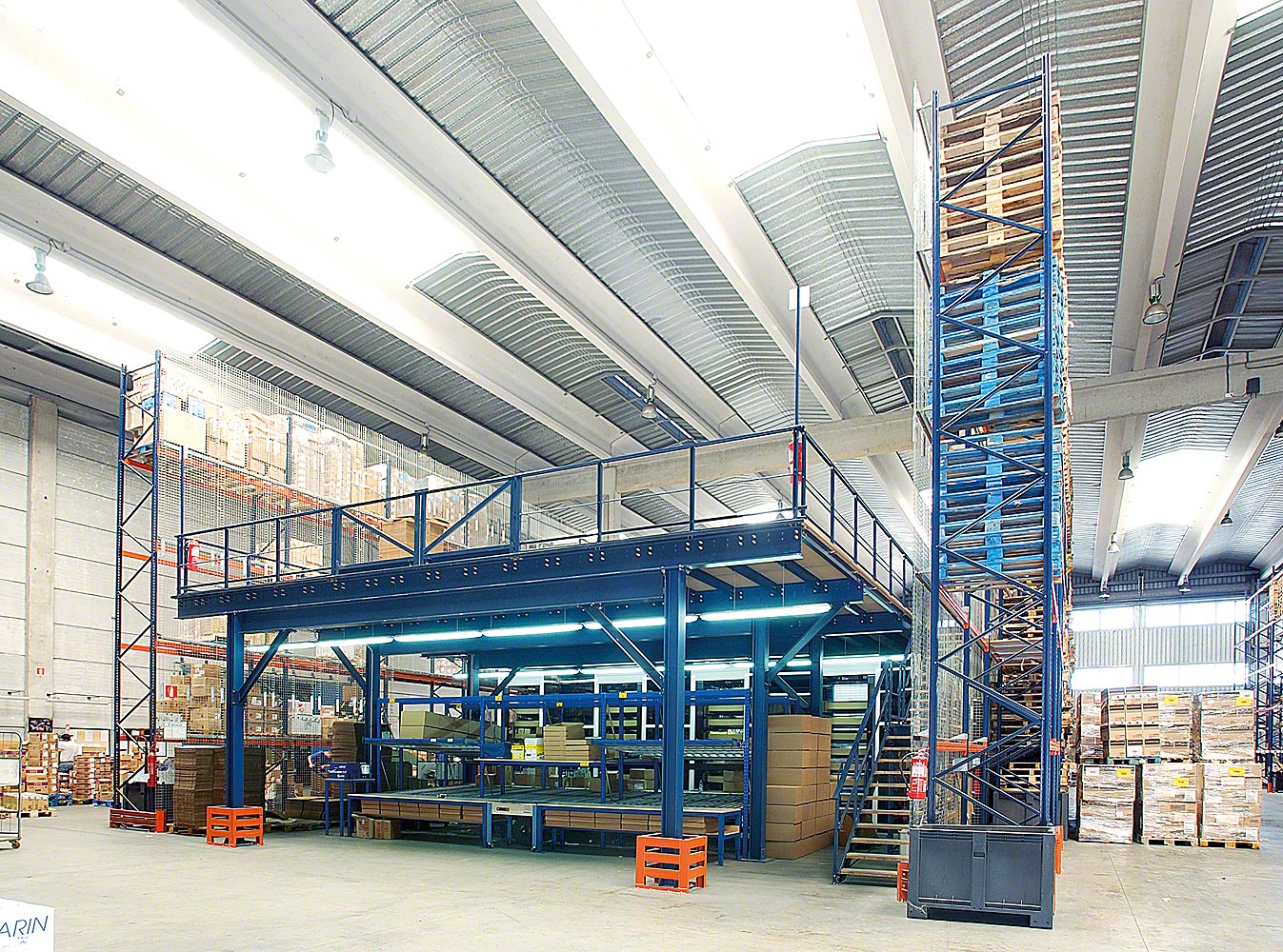 c34ba3dc-6d05-1f45-04ca-b6c8efb117b5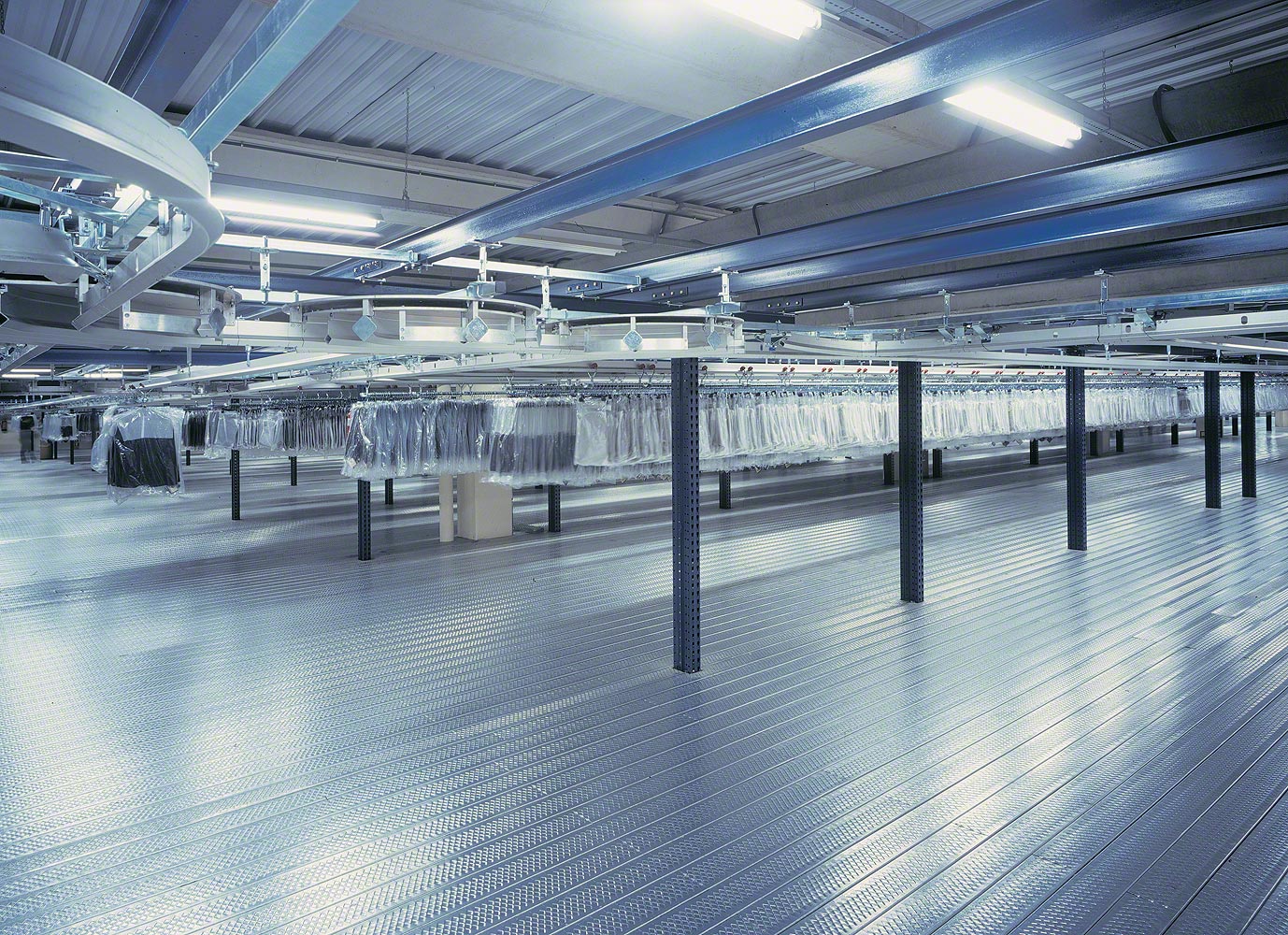 3de7c92e-a88d-6f9a-a727-3e04b2684008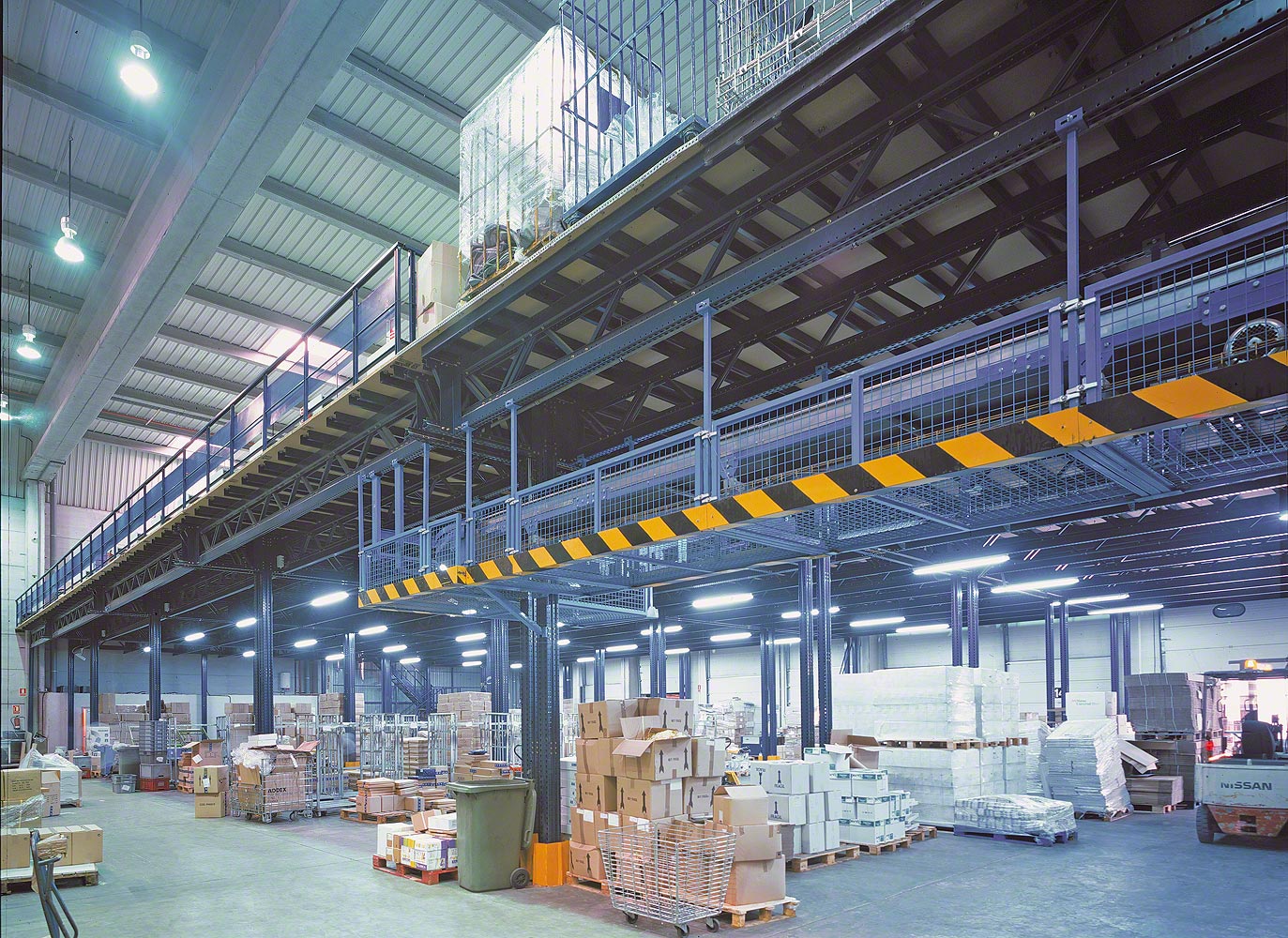 905661b5-f75c-f56a-1e44-245f203c1f1e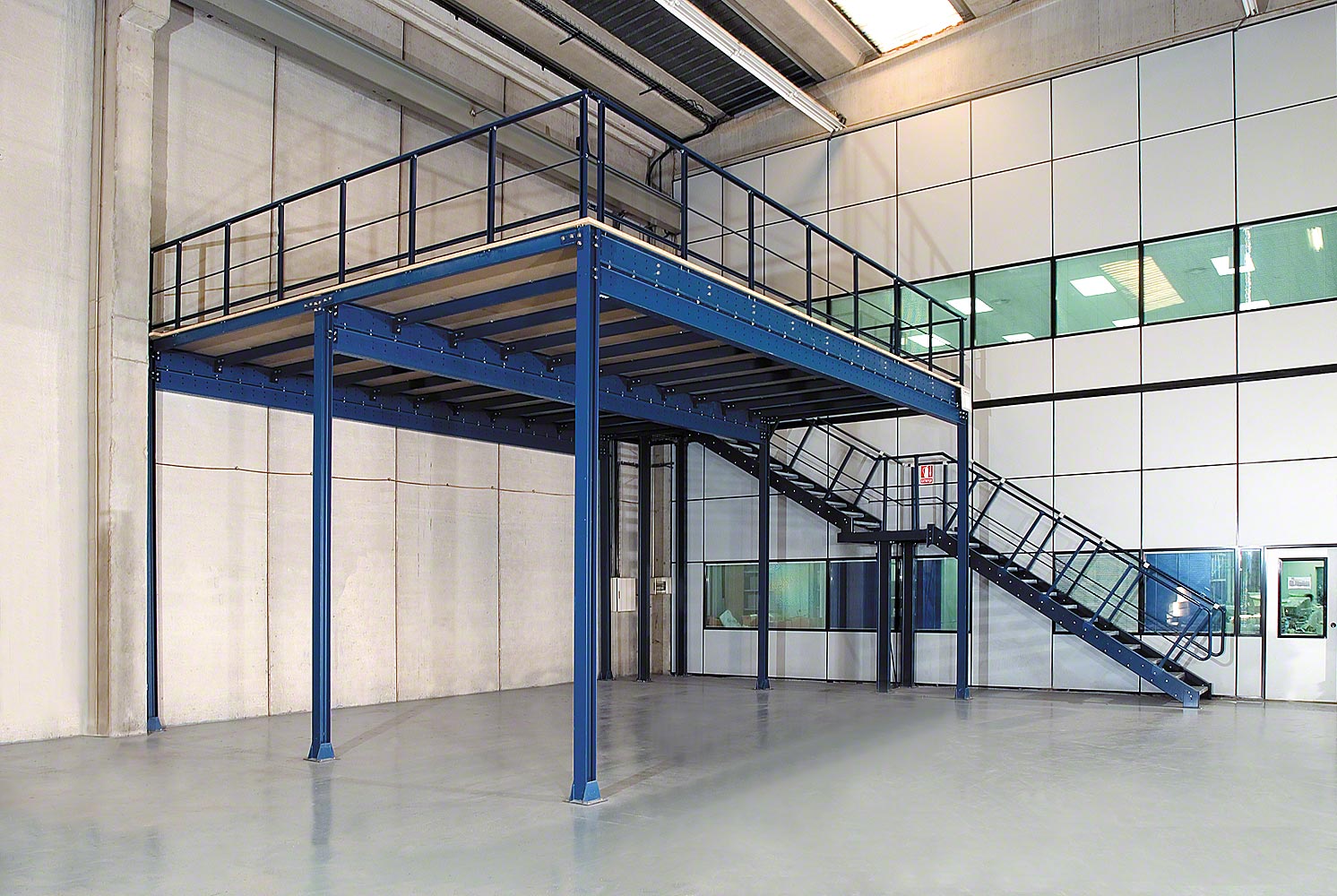 8f01eb1b-d44a-bcf3-500f-d7588de148e4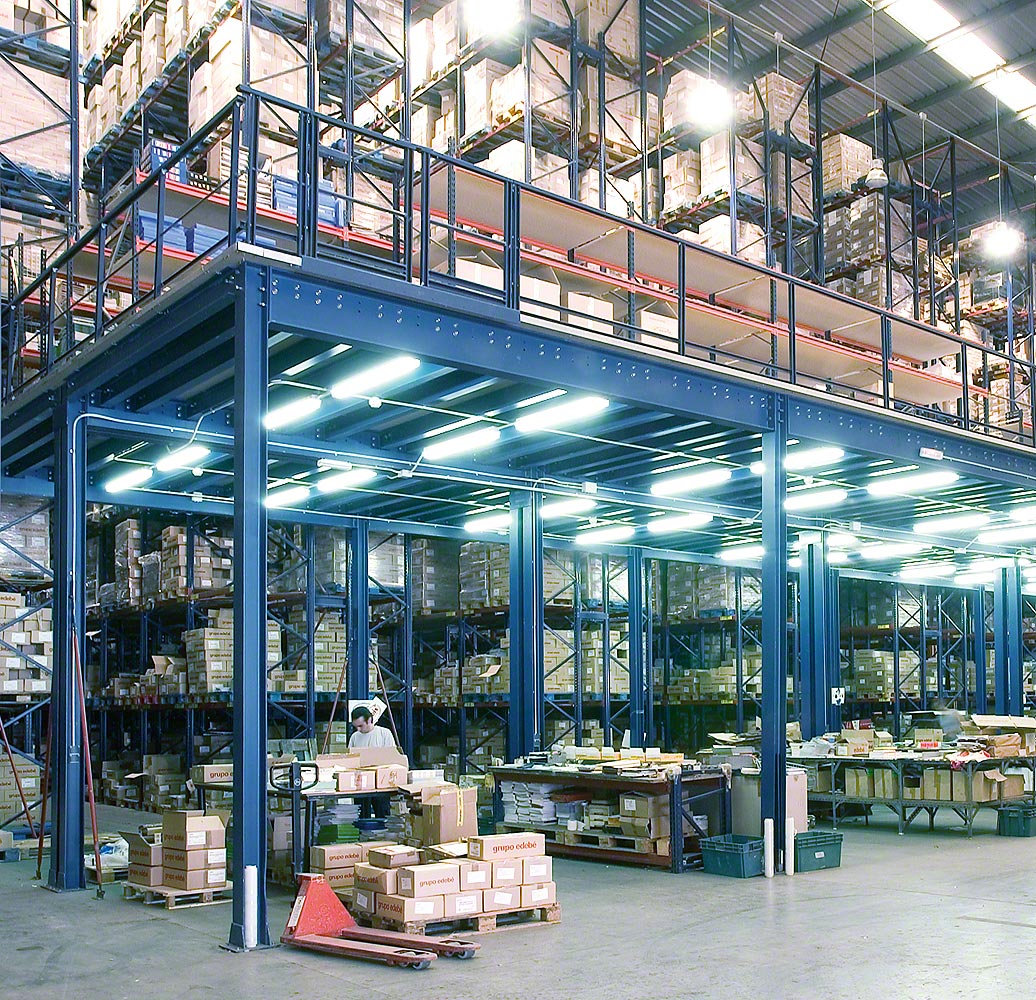 45c4d69c-ee39-9232-8b02-4355fe436abb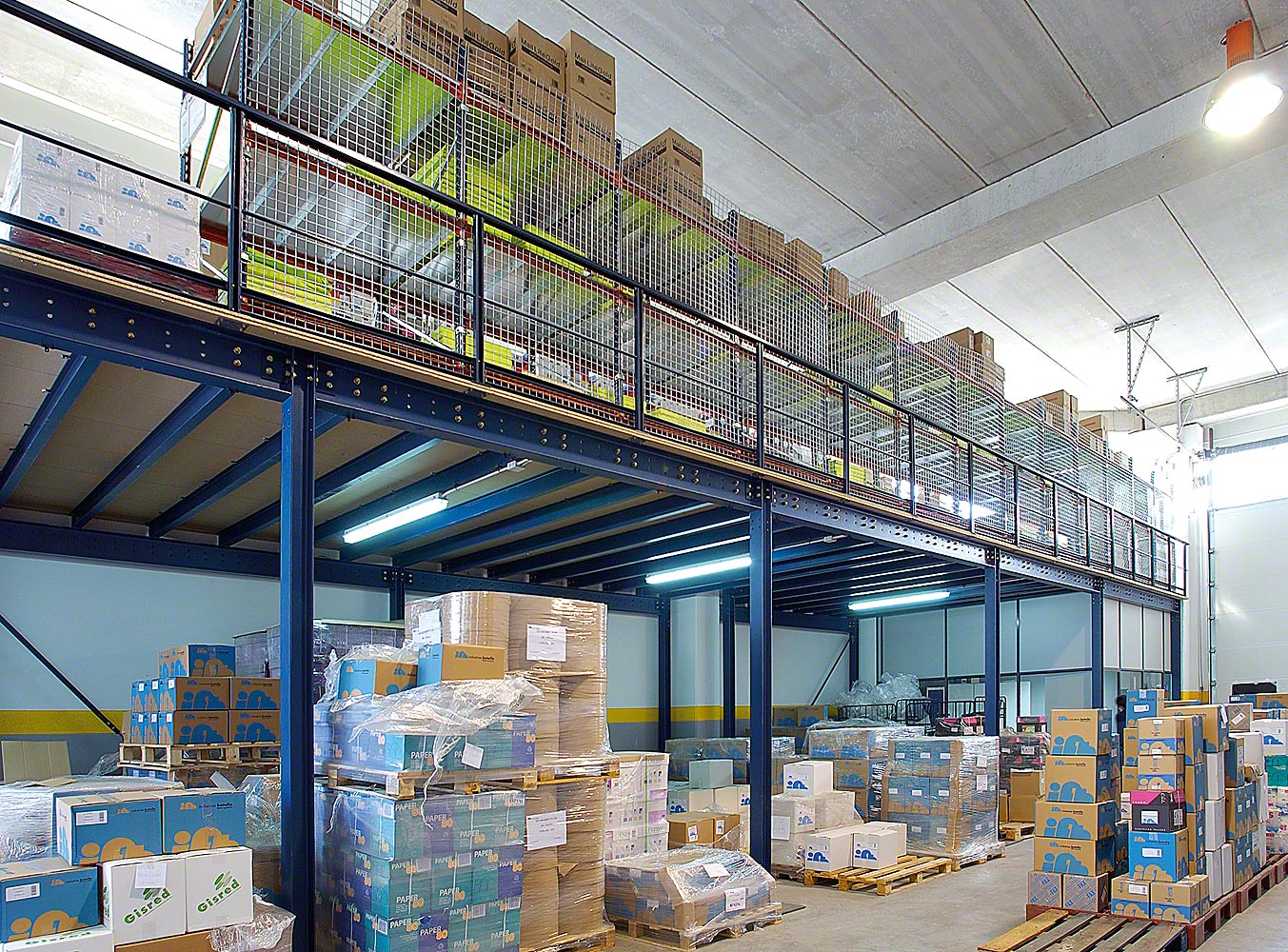 29c38fc0-ebe1-dcdc-1e9b-fb01a1c079ae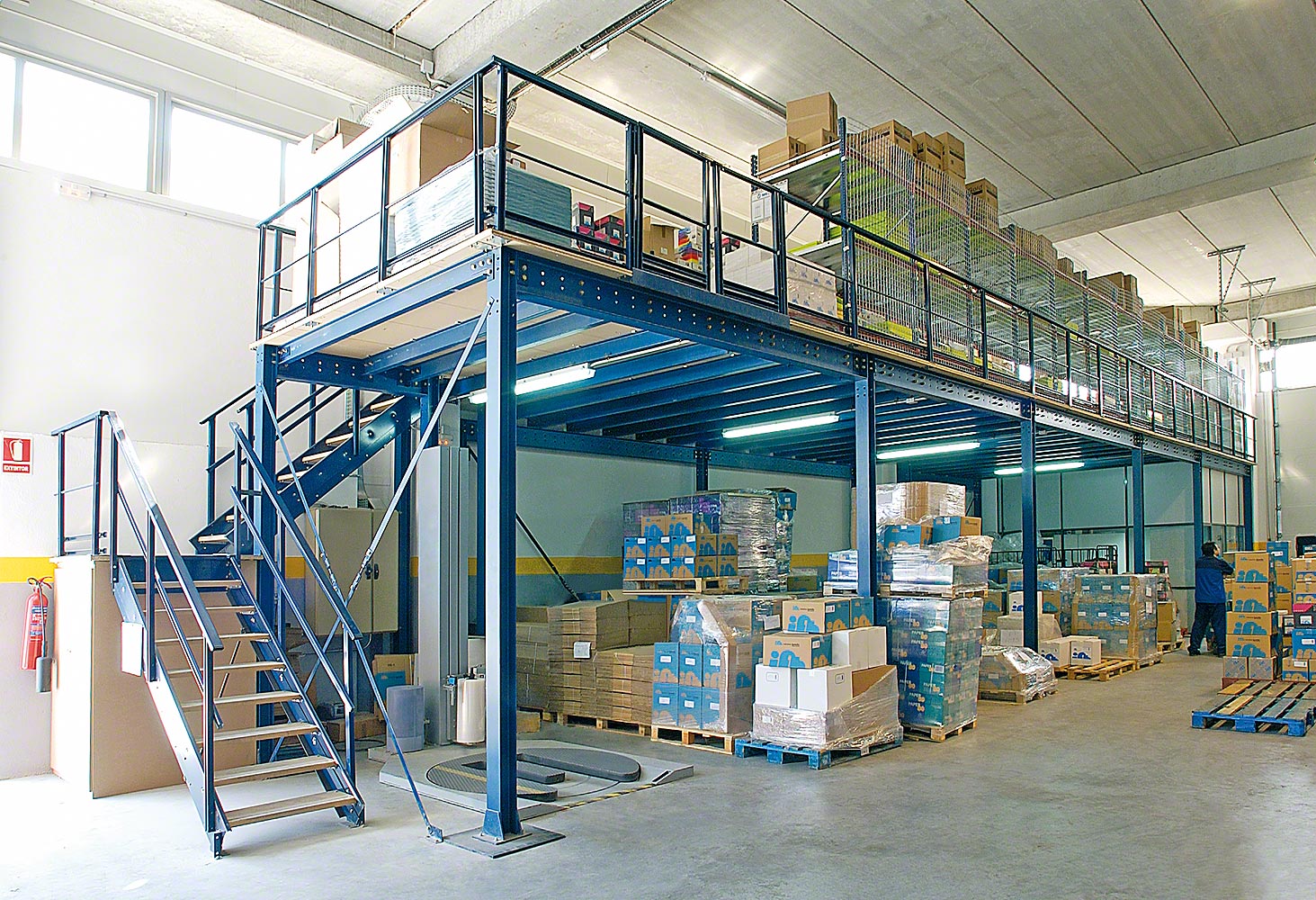 191068ef-442e-09bf-57c3-acf201027f56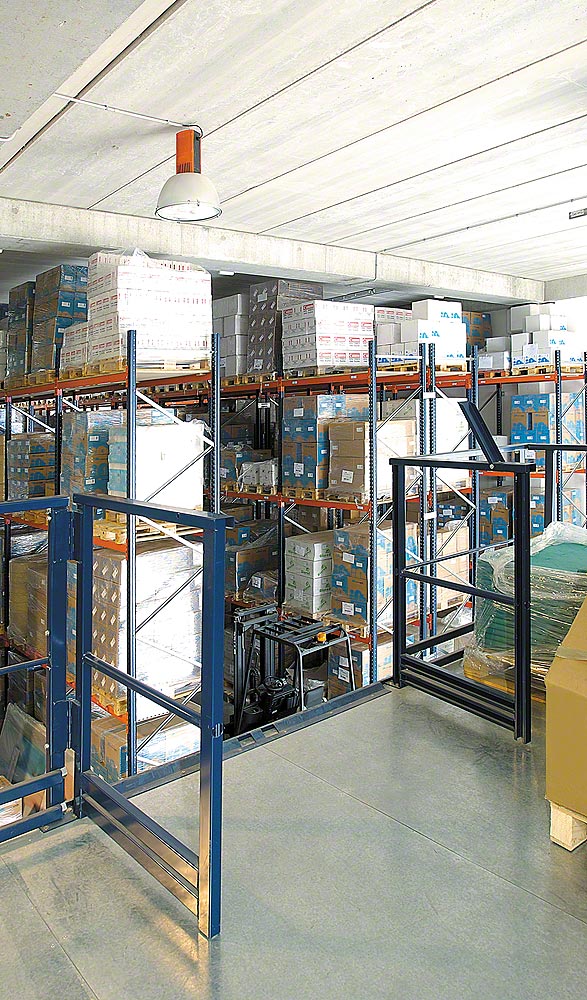 191f1065-3f57-e4e3-091c-ff746507e7b6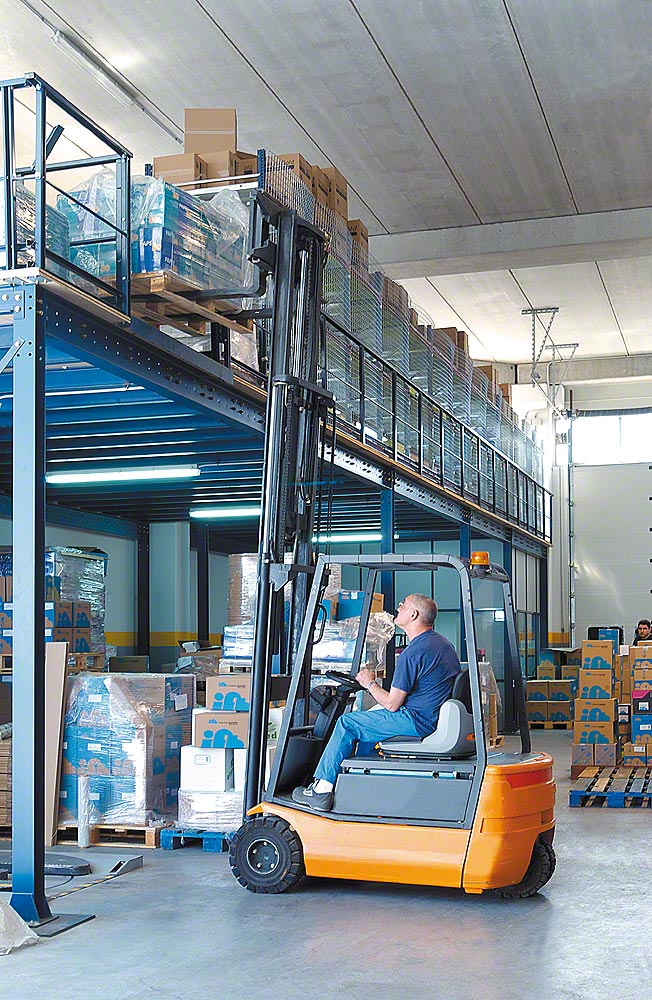 728ff53f-f60c-c31b-ecab-0380d508f073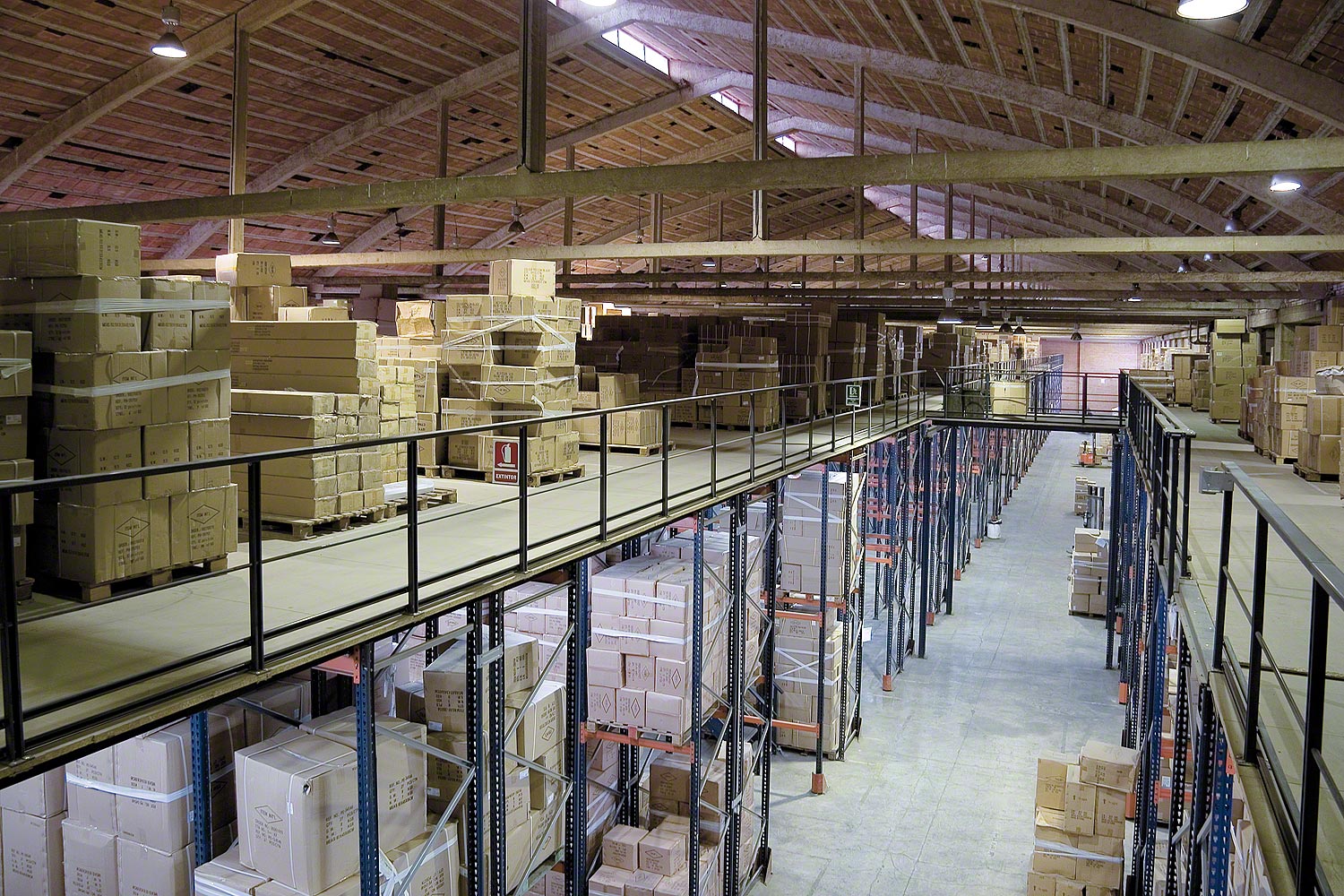 9f5638c6-134b-e807-dd6e-726e33d8e172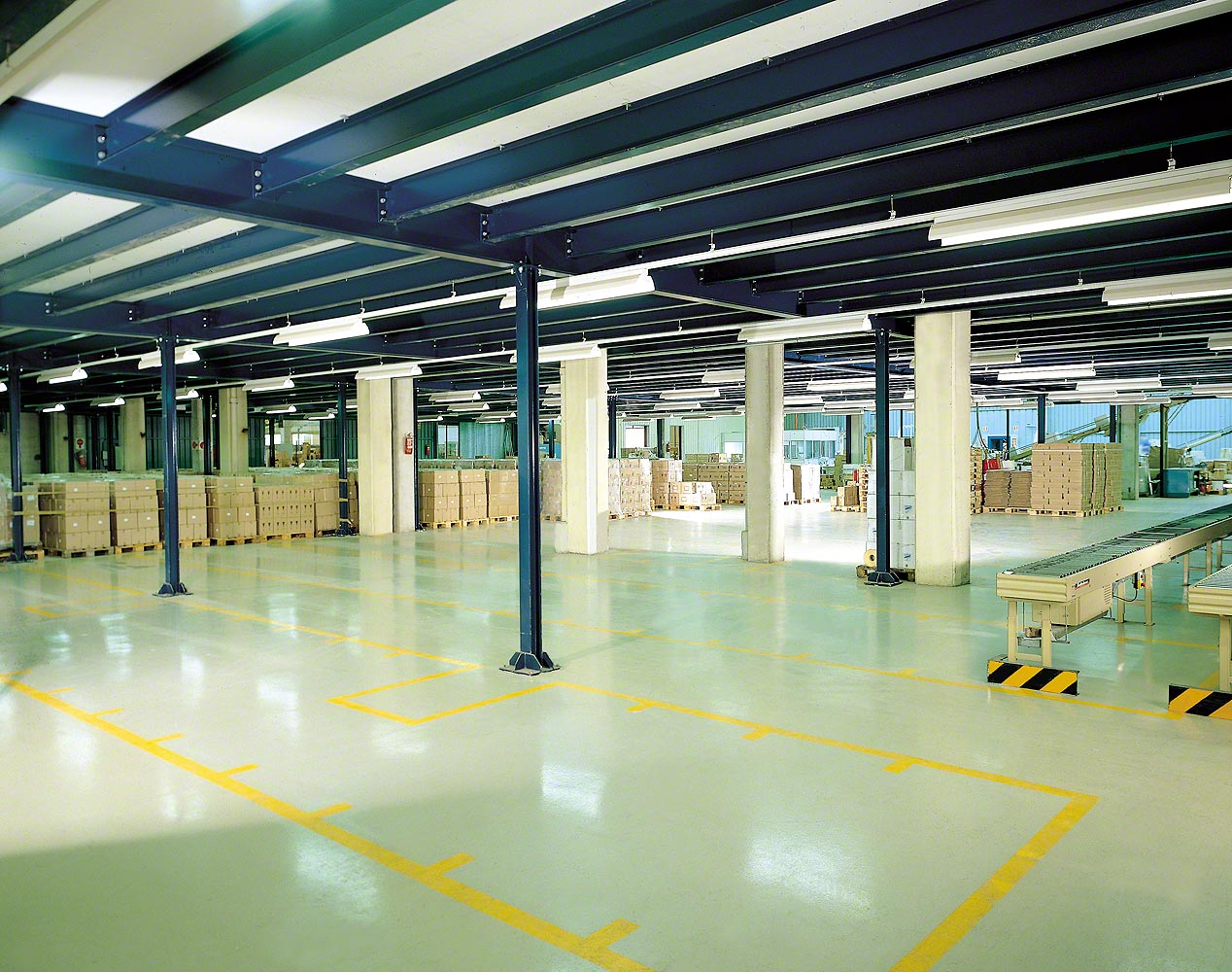 b9ed3b9e-312b-c53c-9ee2-07656660de16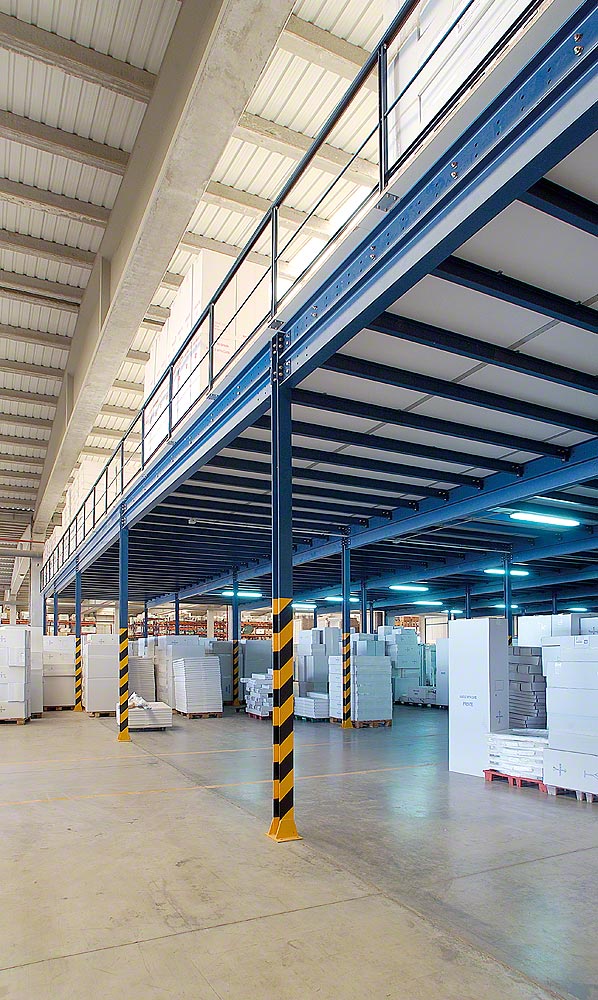 233aa3d7-e0bf-7e5a-2553-fbedb98b4ebf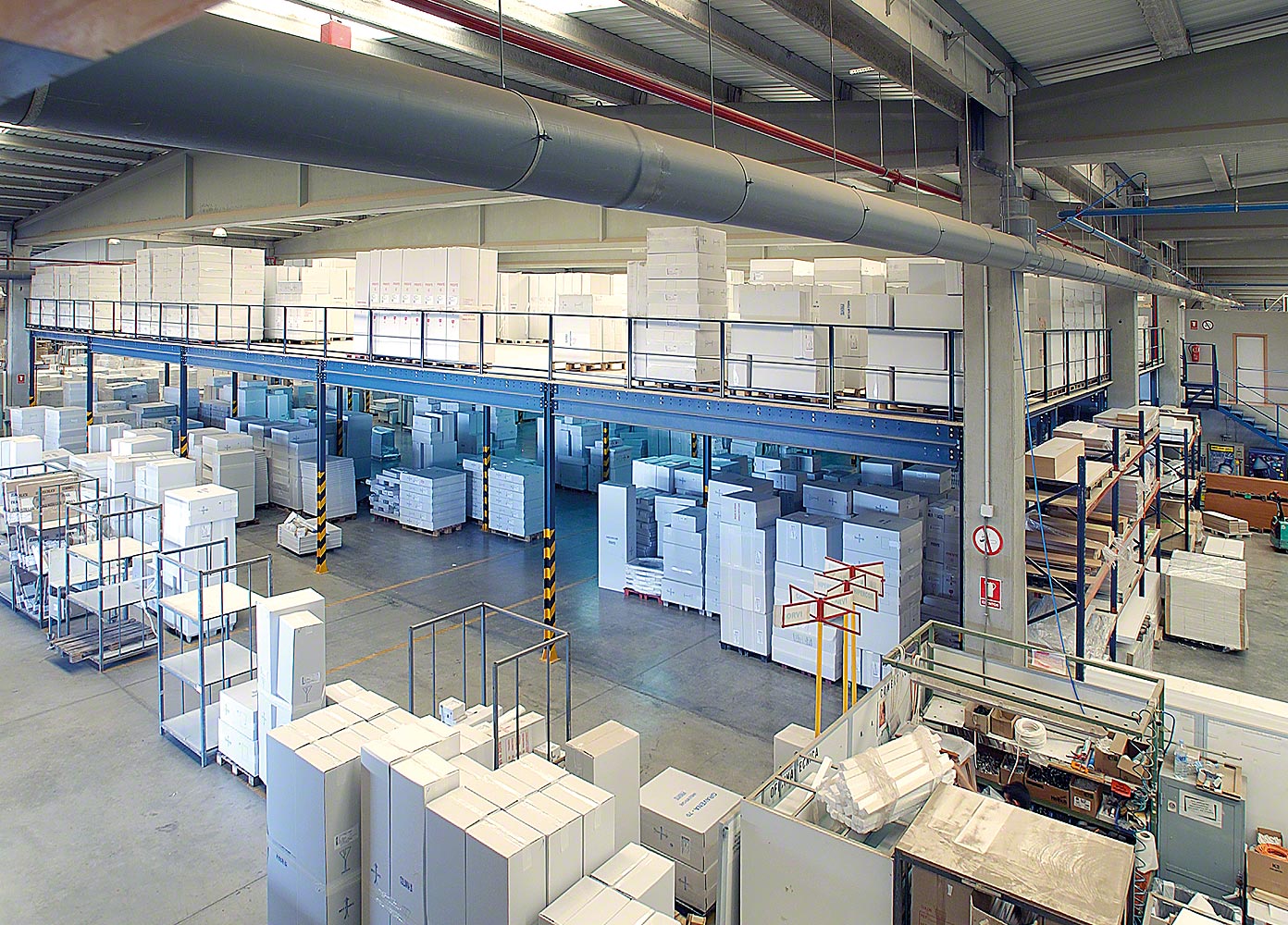 272df3c6-5589-ee54-6072-17d4458cea7f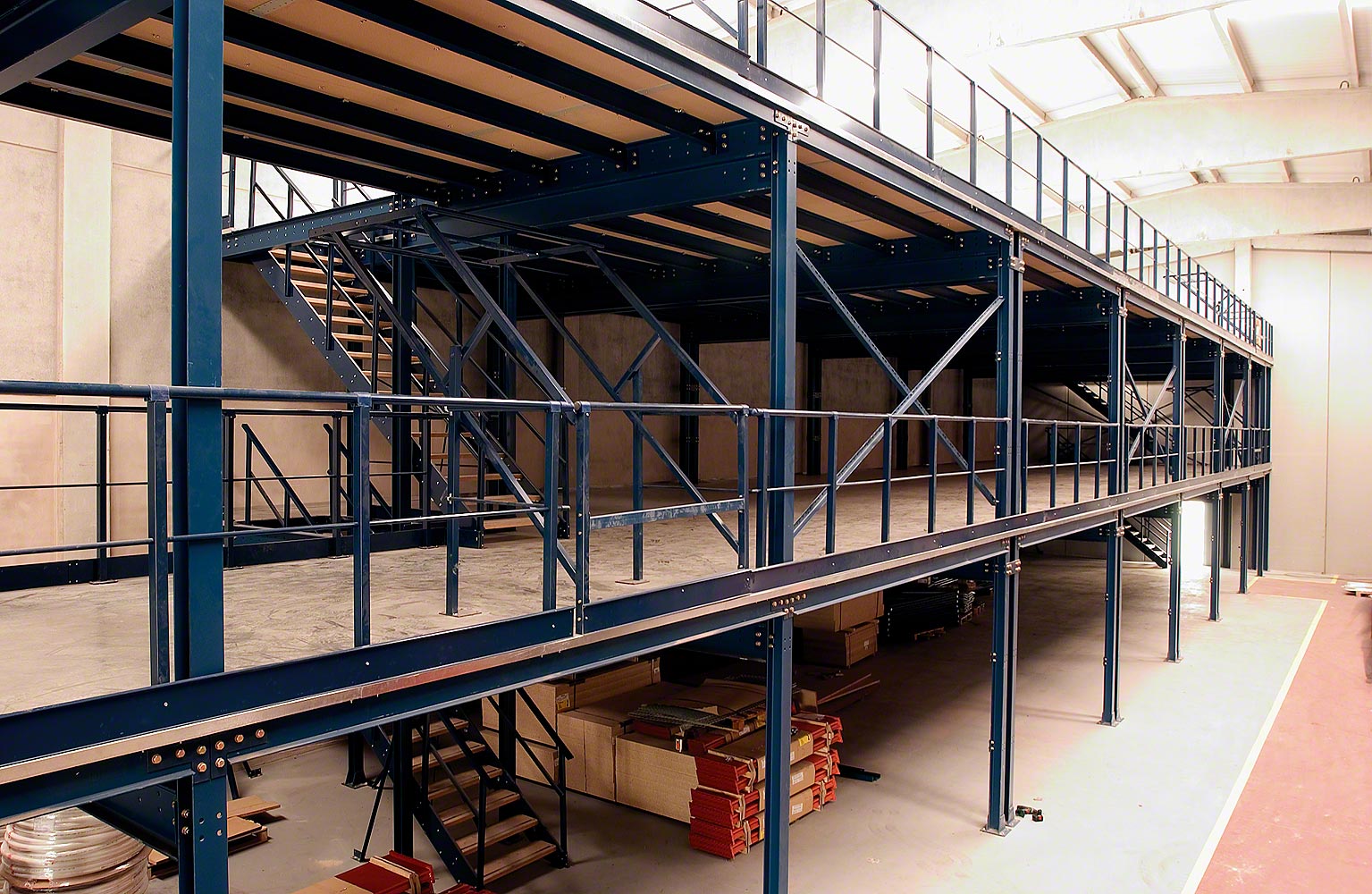 606b6875-eeba-1bba-4760-362fdfc0c547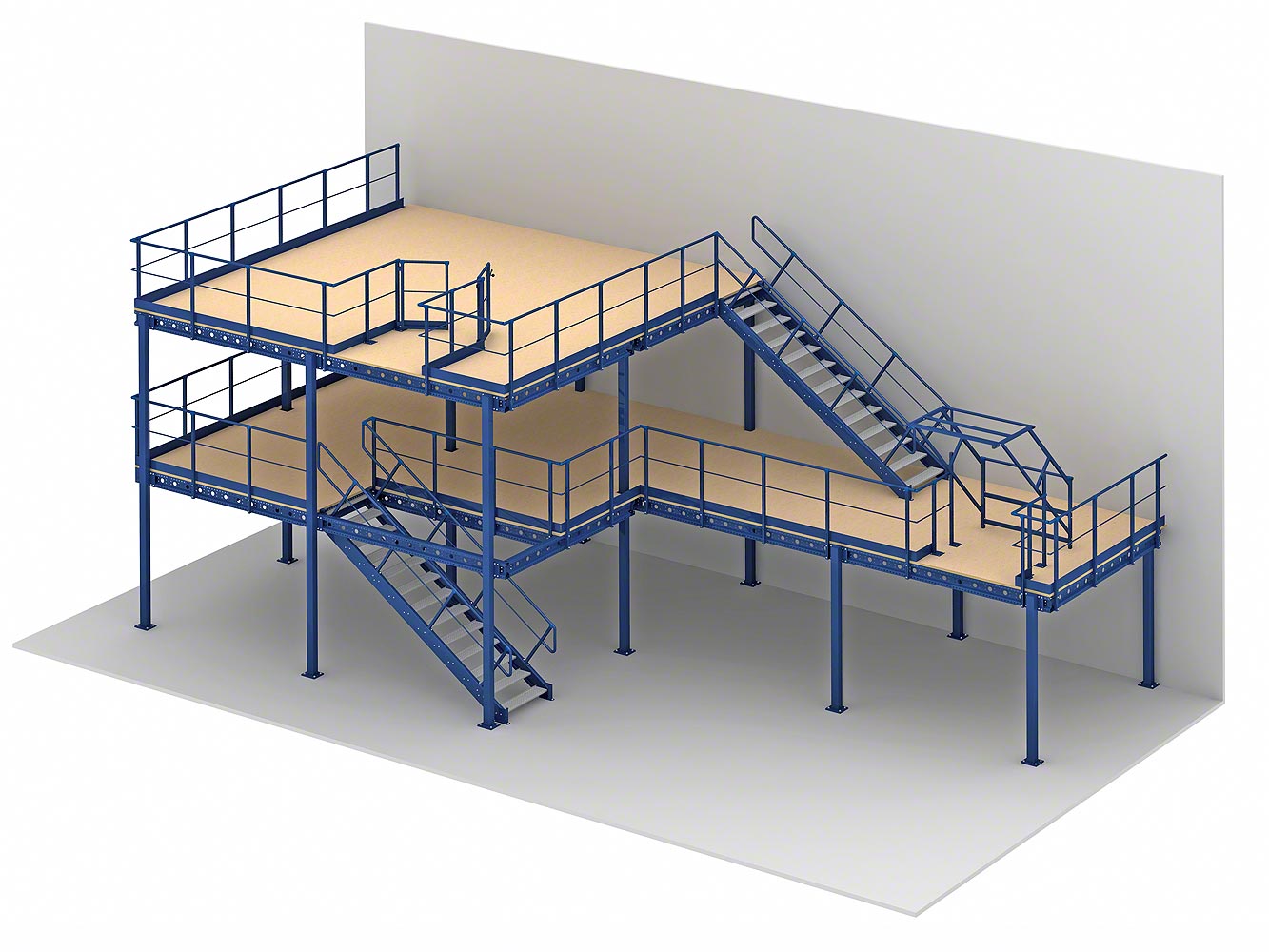 567153c1-ec57-07d5-fbb3-82f8d87e2f94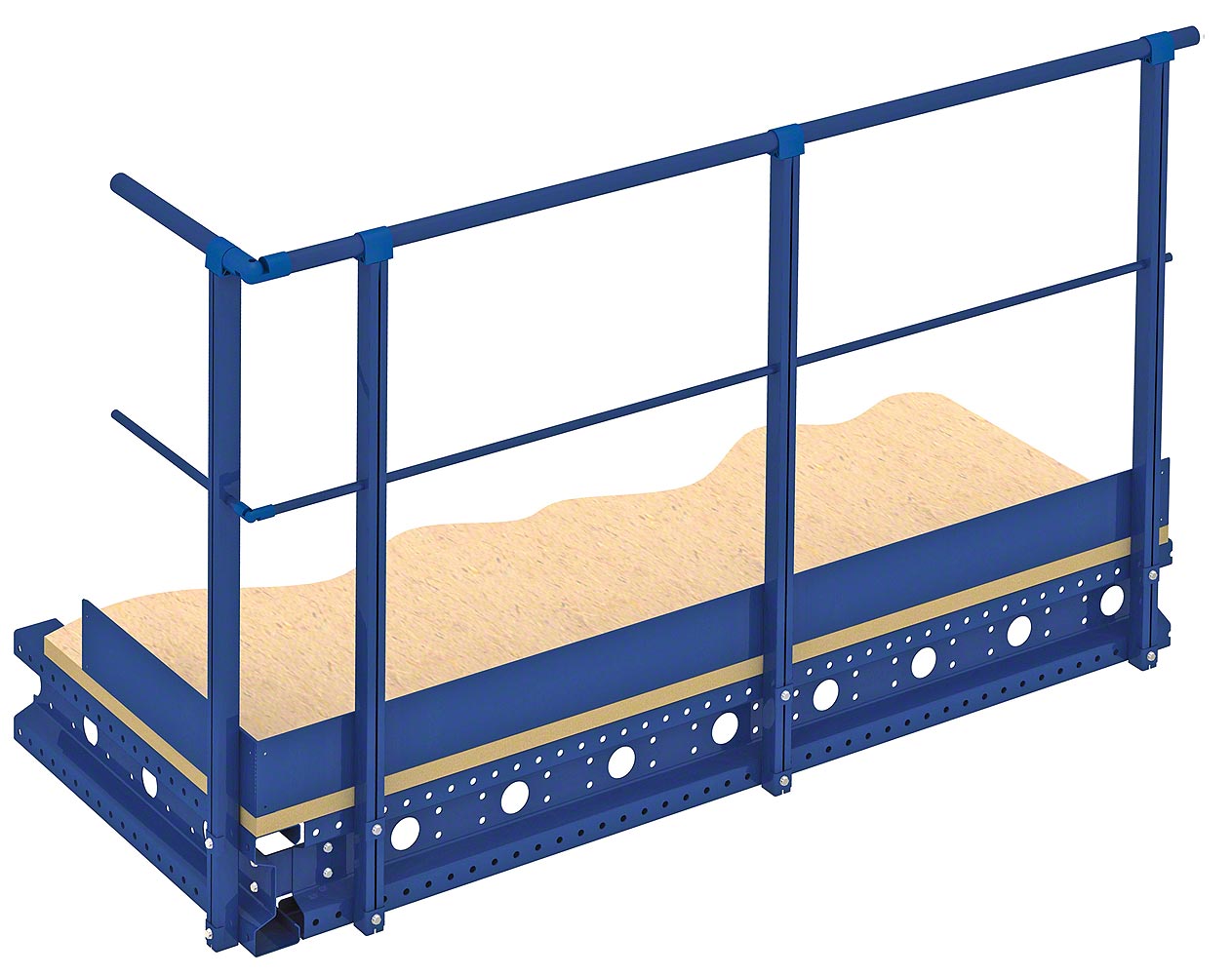 e8d0fa19-c089-4d8a-fec4-b2fbf25e1a3f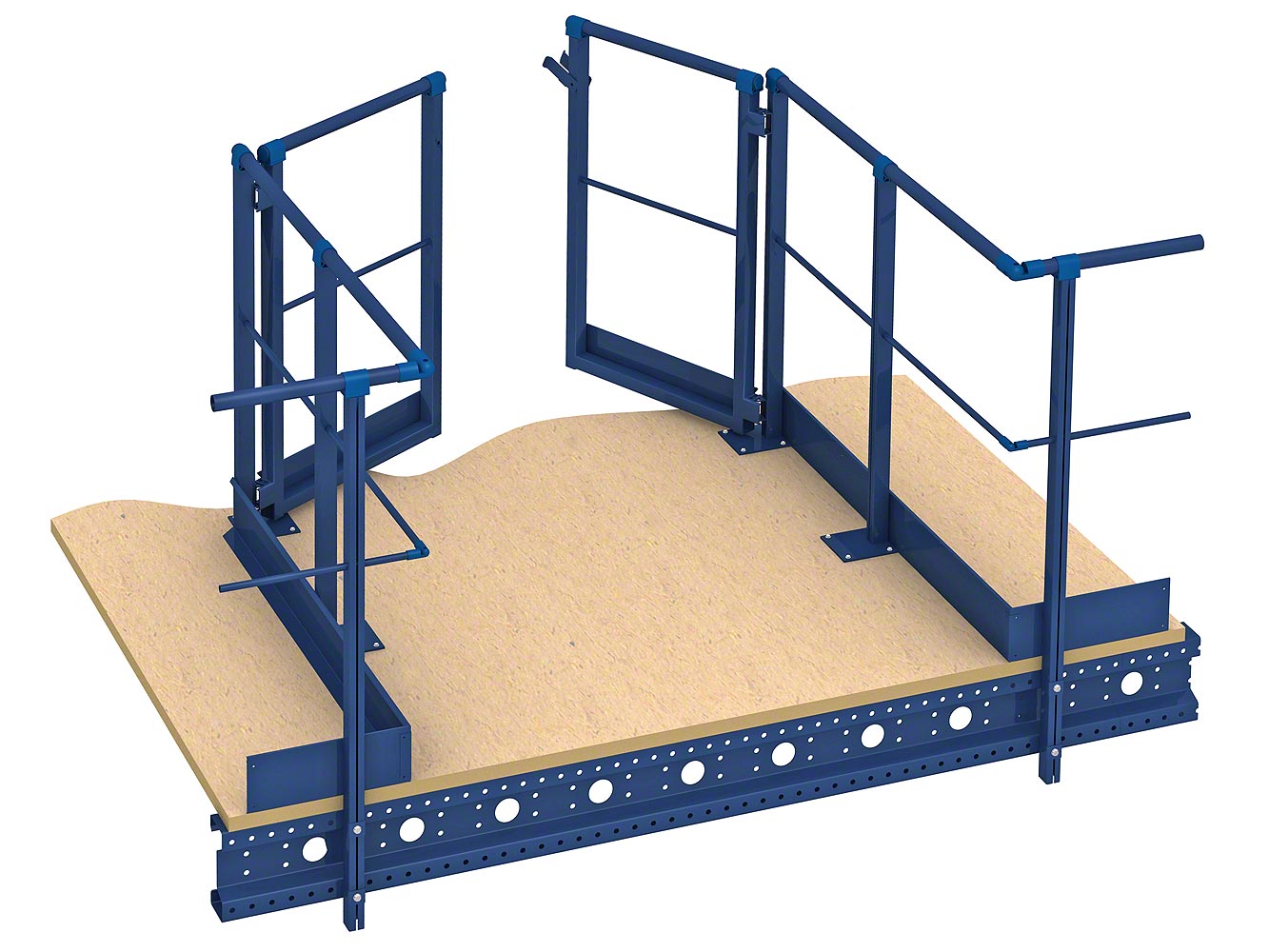 091a85f8-05dc-81d1-7e41-a29dcac56e23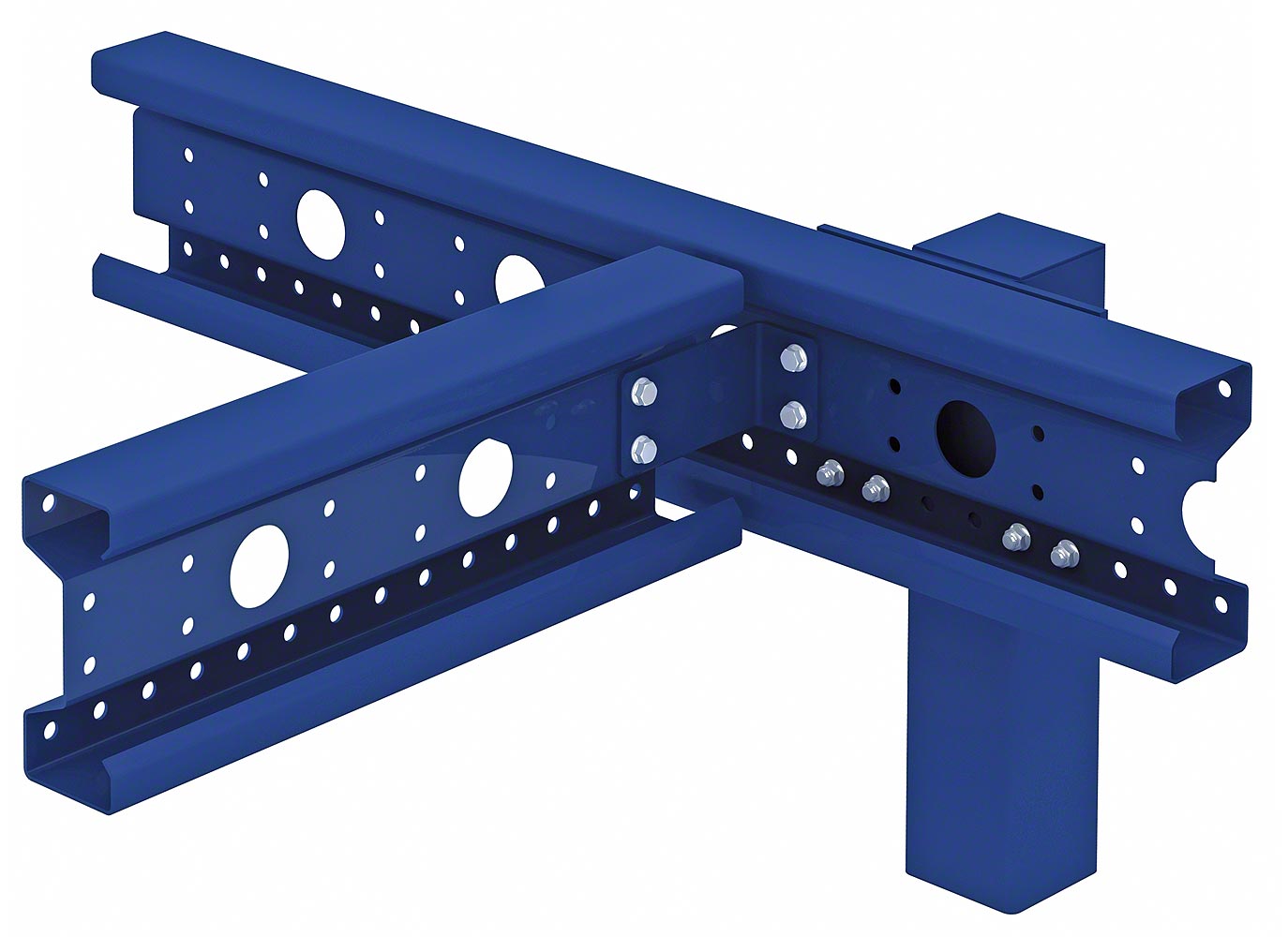 b5853e0b-9456-8047-0637-47dcfc88799c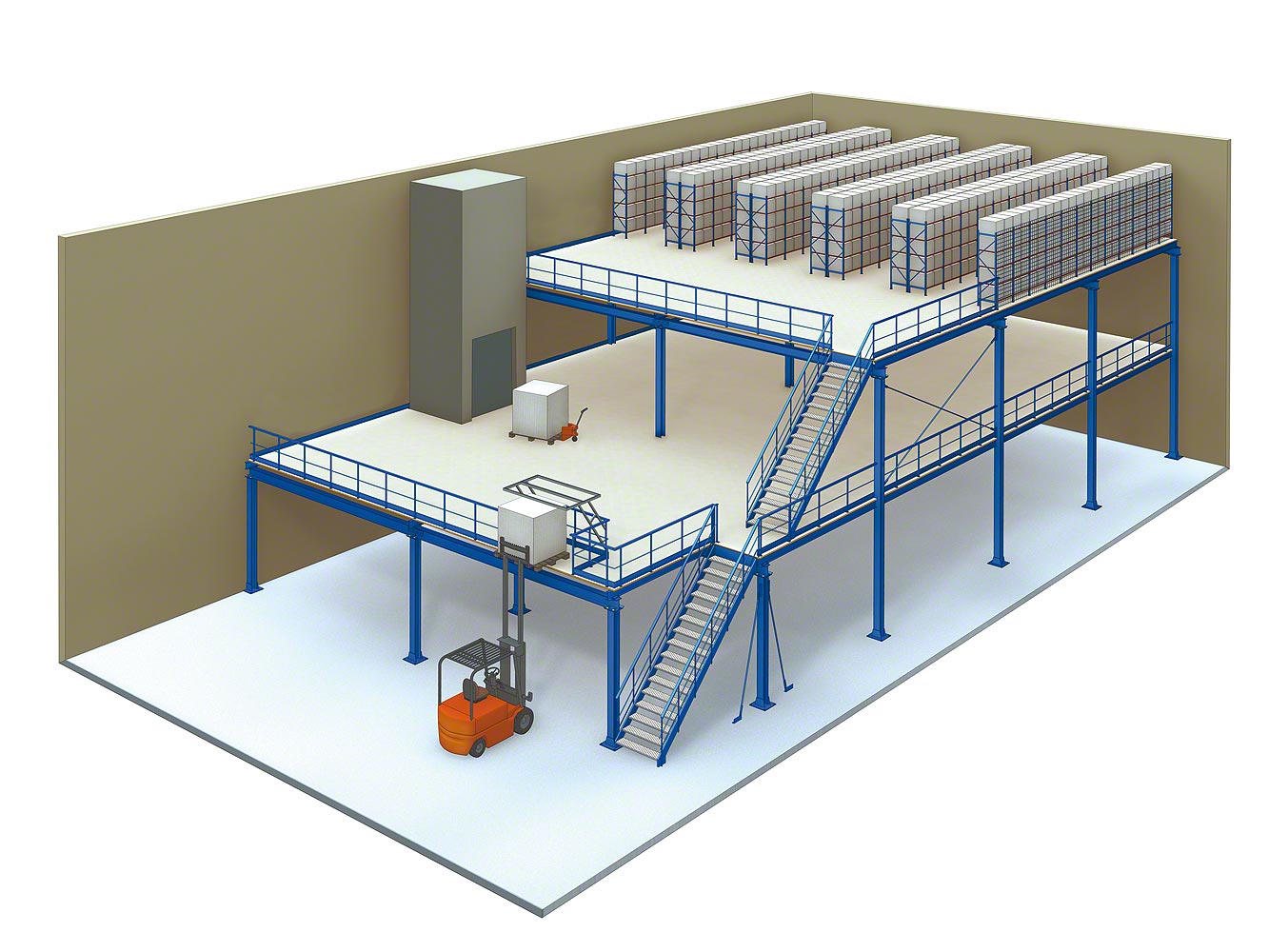 48870df7-7a74-9a3d-4155-970a94f2f02c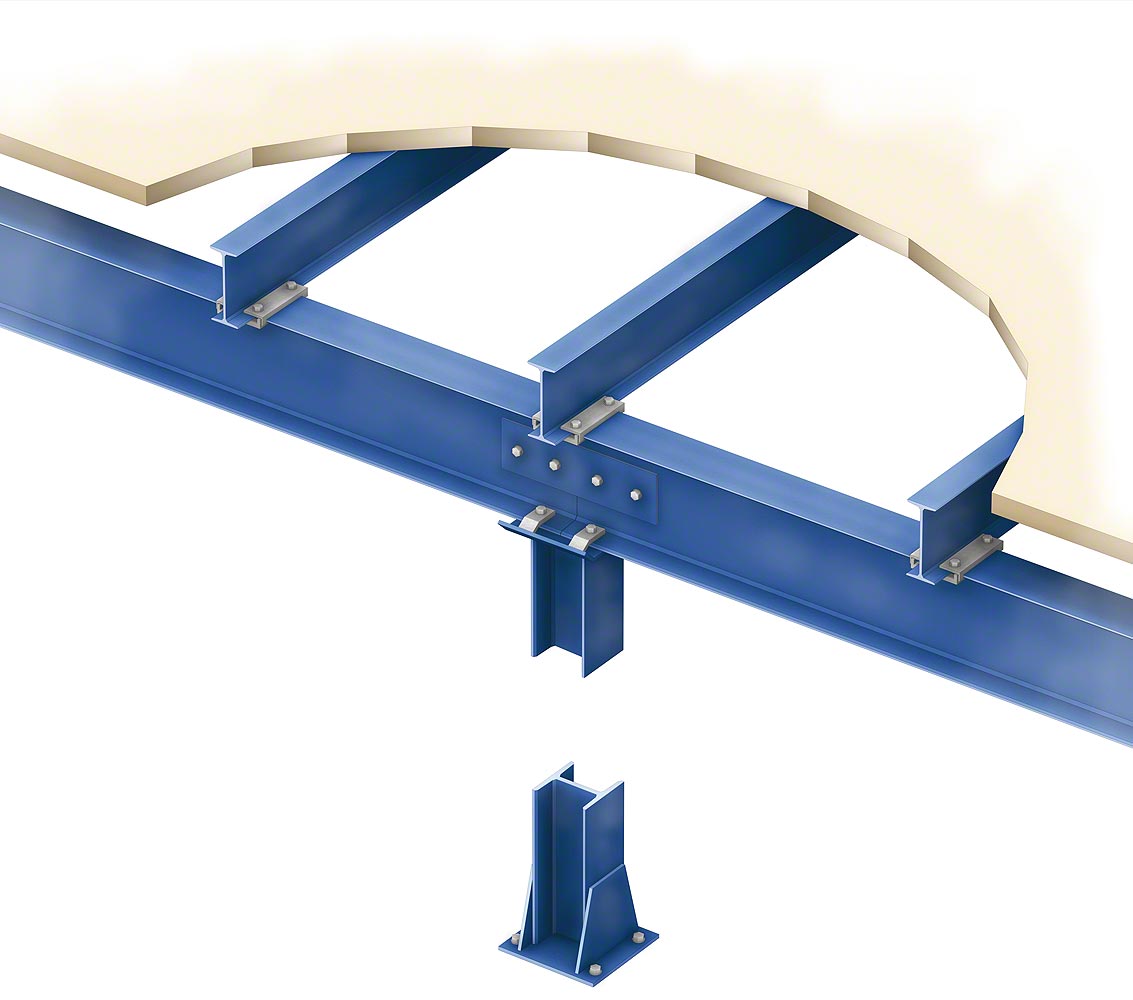 bf99aa1f-5152-be16-fb9c-a9be1f575f02
Mezzanine floors take maximum advantage of the height of premises, doubling or tripling the surface area and enabling it to be fitted out as a storage area. The installation of a mezzanine is an ideal solution to maximise the space available by taking advantage of the height of the building.
Mezzanine floors are totally dismountable and re-usable, and their structure, dimensions and location are easily modified.
Advantages
Multiplies surface space in industrial premises.
Adaptable to the specific needs of the client, thanks to the great variety of sizes available, types of floors, construction systems, etc.
Quick to assemble and easy.
They can be complemented with a variety of shelving system.