Dimarosa: tall racking for frozen seafood
11/02/2020
Dimarosa, Mercadona's frozen seafood inter-supplier, has installed Mecalux pallet racks in two chambers of its warehouse located in Palos de la Frontera (Huelva).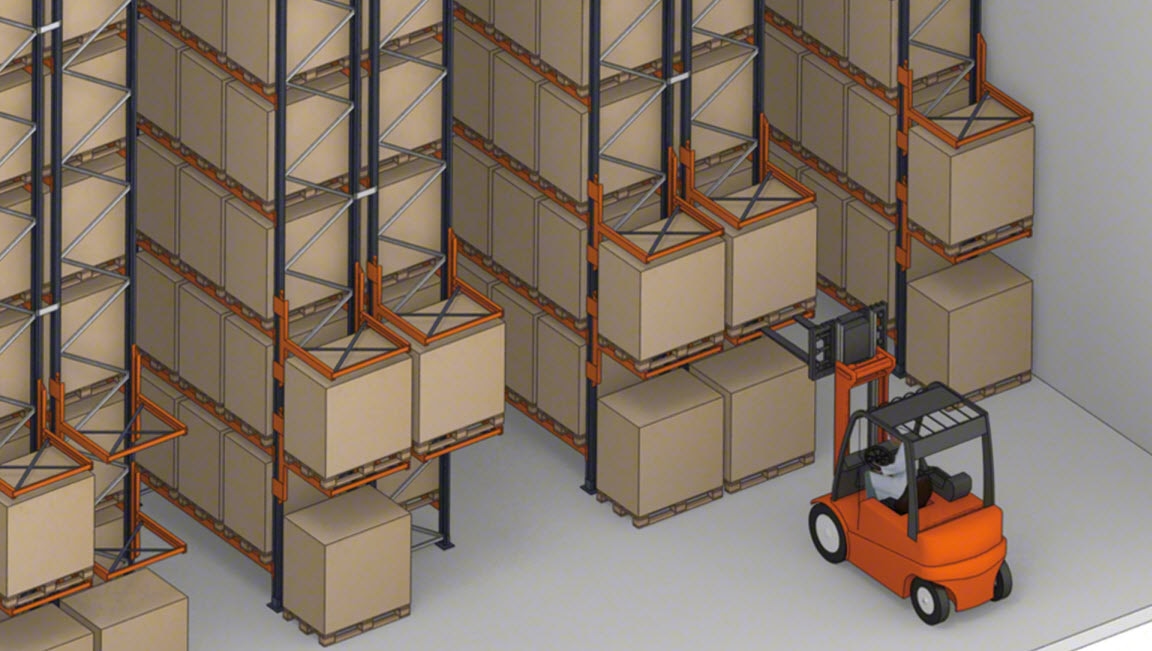 With a capacity of 7,238 pallets, each with a maximum unit weight of 1,000 kg, the warehouse is divided into two zones, both equipped with pallet racks. These are 17 m high, with seven levels of storage. The 44 m long aisles are equipped with forklift trucks capable of operating in tight spaces and reaching the highest rack level.
In addition, consoles have been fitted out where the products with the highest rotation are kept available. This prevents operators from entering aisles to pick them up. These more accessible locations are placed at the ends of the first three levels of the racks closest to the loading docks.
Dimarosa: global presence
Founded in 1982, Dimarosa imports, exports, markets and distributes frozen seafood caught on the high seas. Headquartered in Huelva, it has offices in the main cities of Spain. Moreover, the company also has several facilities in Scotland, Argentina and China.