Clazamar: automated transport on mezzanine floor with frozen foods
20/09/2021
Frozen food company Grupo Clazamar is overhauling its distribution centre in Ciudad Real, Spain, with storage solutions from Mecalux that will boost its supply chain efficiency. The company has just installed a mezzanine floor that operates at -25 °C and comprises three levels linked by means of an automated transport system.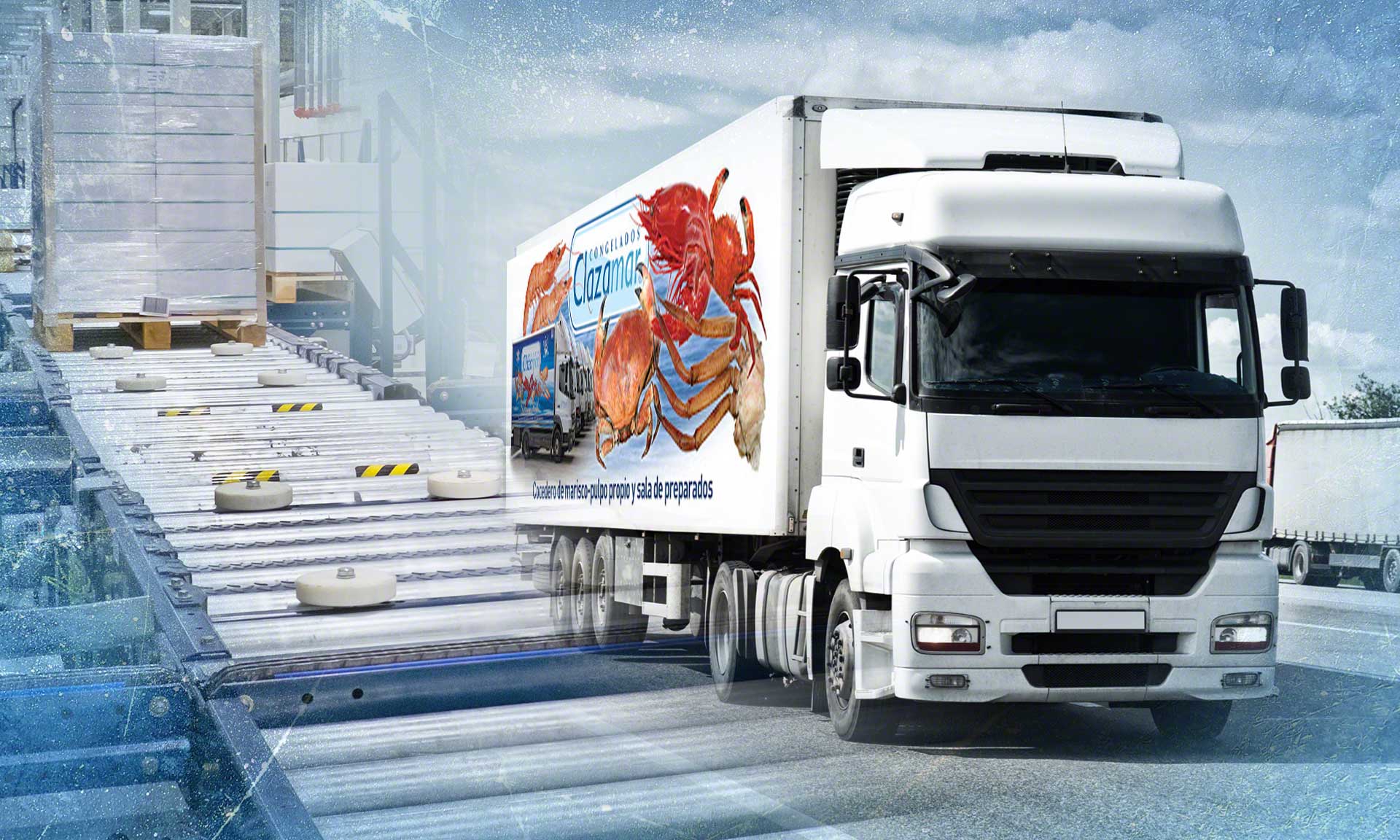 The mezzanine floor measures 9 metres tall and occupies a surface area of just over 1,000 m2 per level. This solution makes the most of the height of Grupo Clazamar's building, tripling its useful storage area. By maximising floor space, the company has increased its capacity for mass picking of high-turnover products.
The three mezzanine levels are interconnected via a pallet lift with automated conveyors. Its operation is extremely simple: the operators place the pallets on the conveyor, and the pallet moves them to the next level. By installing an automated transport system, Grupo Clazamar has minimised work in cold temperatures for operators and, at the same time, optimised goods flows between the various levels.
Fish, seafood and much more
Grupo Clazamar is a company with more than 25 years of experience in the distribution of frozen products. It boasts facilities in three Spanish cities (Ciudad Real, Jaén and Toledo) and currently has over 50,000 m3 of space for the storage and distribution of cold products. With over 100 professionals and a transport fleet exceeding 80 refrigerated lorries, Grupo Clazamar's more than 2,000 SKUs include seafood, fish, frozen vegetables and ice cream of all flavours.