Harcour bolsters its omnichannel strategy with Easy WMS in its warehouse in France
11/01/2022
Clothing brand Harcour has implemented the Easy WMS warehouse management system from Mecalux in its omnichannel logistics facility in Savigné-l'Évêque, France. This will improve order preparation and location management while optimising available space.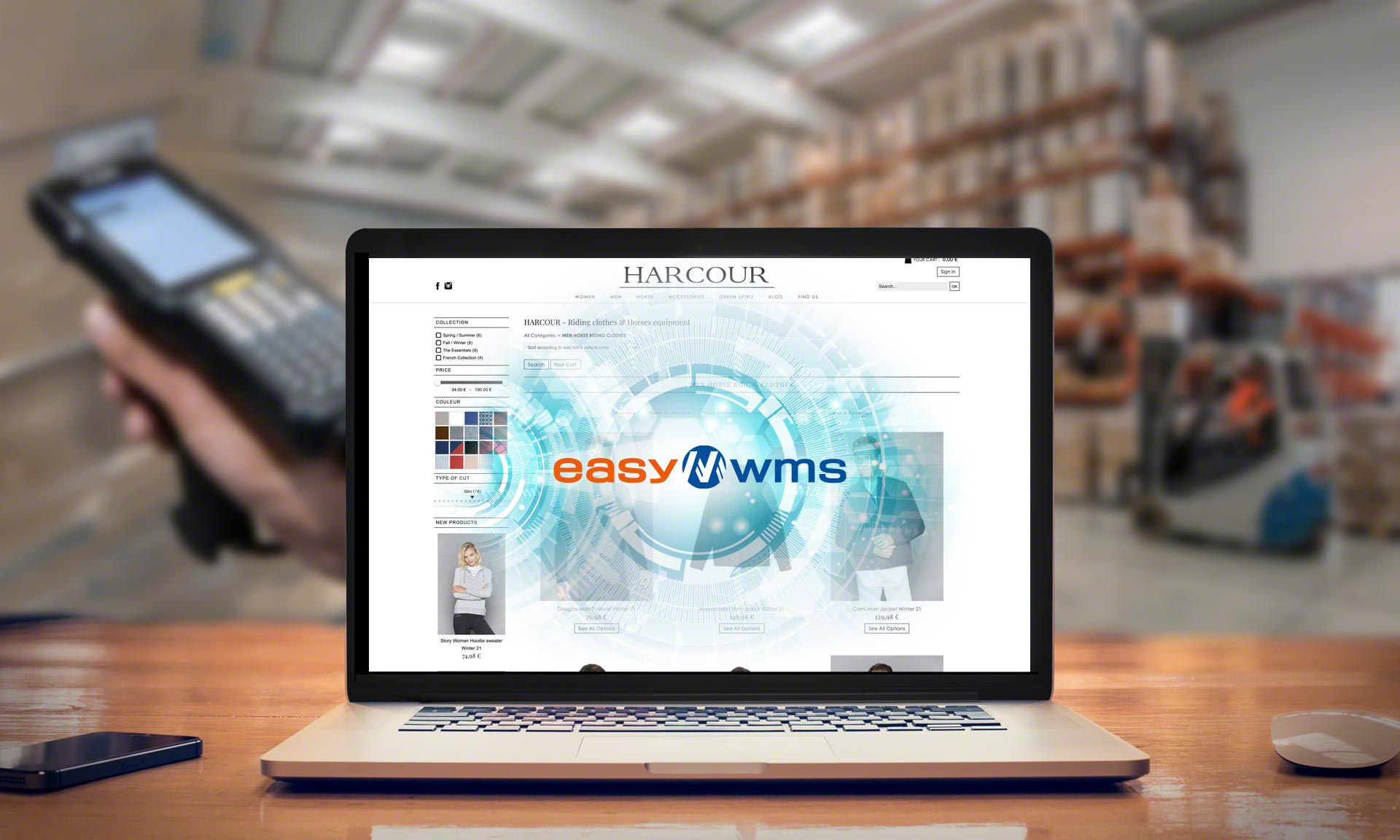 Opened in mid-2019, this warehouse prepares an average of 155 orders a week, for both its business-to-consumer (B2C) customers (from the online shop) and its business-to-business (B2B) clients (French shops and businesses that sell Harcour's collections in France and in over 25 other countries). Before, all management was carried out on paper and with the help of the Sage 100 ERP (enterprise resource planning) system. This was something the company was determined to change.
Since it was founded in 2015, Harcour has experienced tremendous growth. To foster this expansion, the company has installed the Easy WMS warehouse management system. Integrated with the Sage 100 ERP, the WMS will provide more accurate control over the goods. Easy WMS also gets the most out of operations such as storage, order preparation and dispatch, inventory management and returns. Easy WMS has helped operators to be more productive and to guarantee more efficient service.
Elegance, creativity and innovation
Harcour is a French sportswear brand specialising in equestrian fashion. Since 2017, it has been the official supplier of the French equestrian team. Up and running since 2015, the business designs two annual collections, in addition to its permanent collection available all year long. Its creations, both ready-to-wear and for horse riding, stand out for their elegance, creativity and technical expertise.