22 Nov 2021
Manitou Group, a global benchmark in the manufacture of handling, lifting and earthmoving equipment, will completely renovate its logistics facility in Ancenis, France, with the cooperation of Mecalux. Its aim is to ramp up its product turnover and boost order picking. To do this, it will instal the Shuttle System and two pick stations.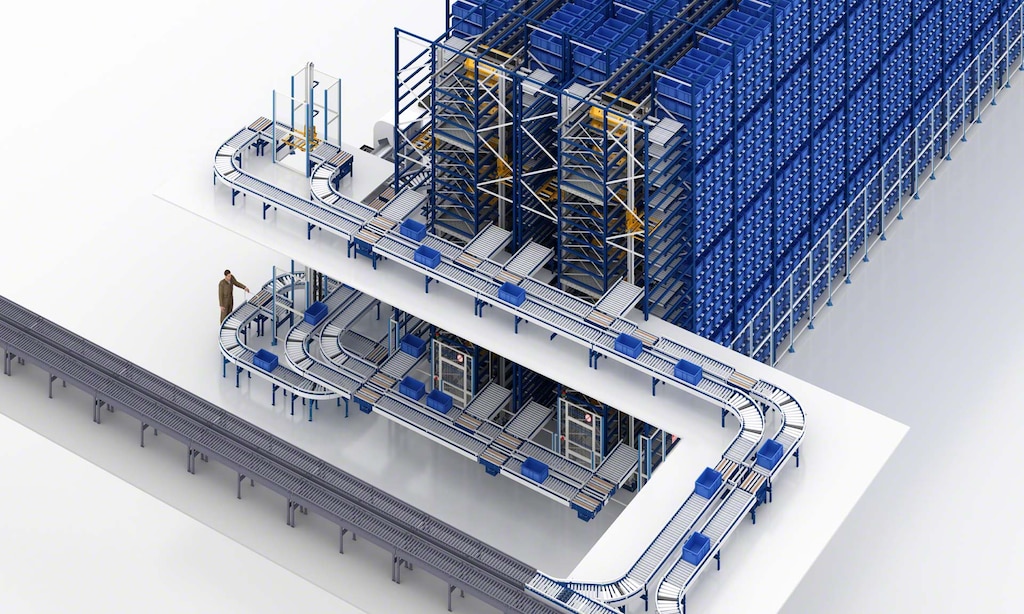 The company will once again rely on technology and automation to expedite and facilitate the management of small products. The Shuttle System is an automated box storage system that makes the most of all the available surface area to accommodate a larger number of products in a small space. In this case, 20,000 boxes will be stored in just 560 m². This warehouse will be allocated to type A SKUs — those with a higher turnover — to increase storage capacity by 130%.
The facility will comprise two 73-metre-long aisles with 8-metre-tall double-deep racking. On each of the 23 levels, a transfer car will extract the boxes from their locations by means of telescopic arms. Then, four lifts and conveyors will move the various boxes to the pick stations in a fully autonomous way.
To one side of the automated warehouse, two pick stations will be installed. These safe, ergonomic workstations are specially designed to enhance order picking. Mecalux will set up six slots for boxes equipped with pick/put-to-light devices so that operators can easily identify the location and quantity of the goods that they need to remove.
The implementation of the Shuttle System has already begun, and it is expected to be up and running during the first quarter of 2022.
We're equipping the warehouse in Ancenis with the Shuttle System from Mecalux with two goals in mind. On the one hand, we want to expand our product range to cope with the increase in sales expected in the coming years. The Shuttle System will house a larger number of items without having to expand the storage space. On the other hand, we're looking to prioritise customer satisfaction, ensuring fast deliveries of urgent orders. The Shuttle System will boost productivity and help us to ship orders before 7:00 p.m.
Internationally renowned family business
A global leader in the manufacture of handling, lifting and earthmoving equipment, Manitou Group aims to improve its customers' working conditions, safety and throughput. Its priority is to protect both people and the environment. With innovation at the heart of its strategies, the business designs, produces and distributes equipment via its three brands — Manitou, Gehl, and Mustang by Manitou — for the construction, agriculture and industry sectors. The company has a network of 1,050 distributors around the world who respond quickly and effectively to each customer, whatever their location. In 2020, the business had a turnover of €1.6 billion and a staff of 4,400 worldwide.