Mecalux Sp. z o.o.'s stand awarded with the Acanthus Aureus at the Logipak fair in Poznań
28/09/2016
Between 26 - 29.09.2016 the International Logistics,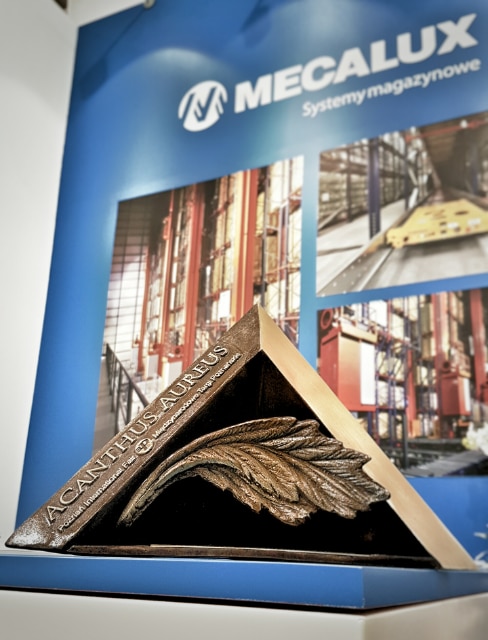 Warehousing and Transport fair show – LOGIPAK is being held in Poznań. Mecalux is participating in this event, presenting at its stand storage solutions offered on the Polish market, focusing on automated and semi-automated pallet storage systems, especially the Pallet Shuttle.
This year's exposition has received a special mention from the Poznan International Fair. The Mecalux stand has been honored with the PIF Acanthus Aureus Award. This prize has been awarded since 2003 to those exhibitors who at their stands apply solutions promoting direct communication with customers and highlight the positive image of their company, presenting its offer at the fair.
The Acanthus Aureus statuette is given to those companies whose exposition is strictly connected with their company's marketing strategy. It is awarded by the Chapter, which is composed of eminent experts in the field of design, marketing and trade fair exhibitions.