02 Nov 2016
Deguisetoi.fr, the European leader in the online sale of costumes and party supplies, will receive a warehouse capable of handling more than 115,000 boxes and close to 10,000 pallets in the French town of Saint Quentin-Fallavier, near Lyon.
The installation will consist of a large picking block with four levels of gangways capable of storing approximately 115,000 boxes enabling them to quadruple the usable area of the warehouse. Operators will prepare orders by zones thanks to a conveyor circuit that will cross all floors and end up in the order consolidation, sorting and dispatch area.
The warehouse will also have 9 m high pallet racking to store about 9,500 pallets. The racking, with six load levels, adjusts to the height of the goods.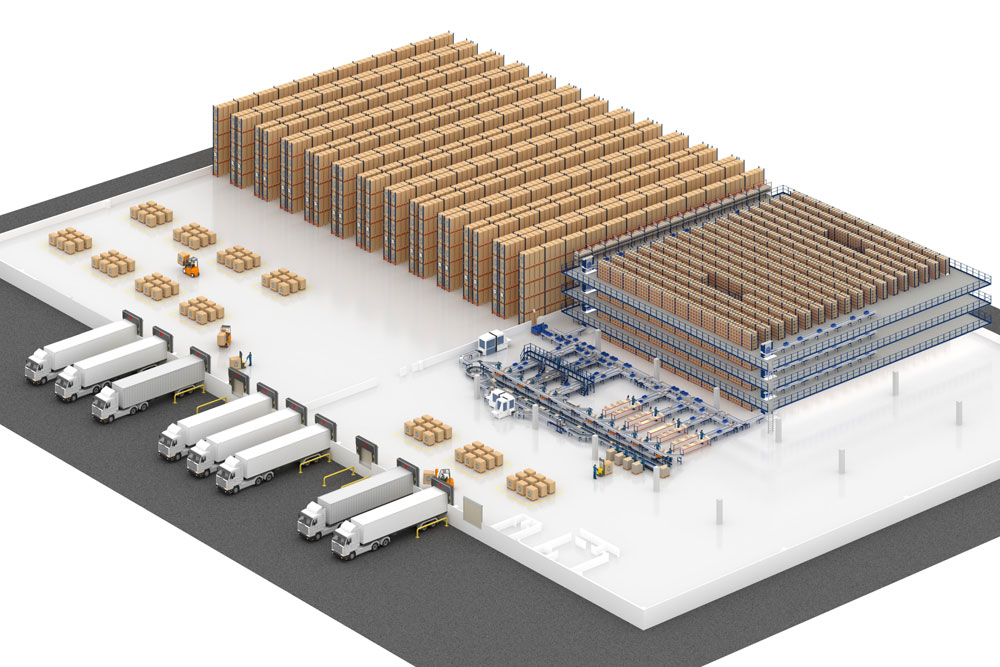 Since 2007, Deguisetoi.fr has offered the largest variety of costumes for men, women and children, and also a vast collection of accessories for costumes and parties. More than 100 employees and 2,000,000 available items ready for export to various European countries make it the leader in the online sale of costumes and party items.
Guardar
Guardar