Mecalux equips the new Allegro distribution centre
14/11/2016
Allegro, the most popular auction website in Poland, has relied on Mecalux for the supply and installation of pallet racking and an area to carry out picking in its new distribution centre located in Blonie, on the outskirts of Warsaw.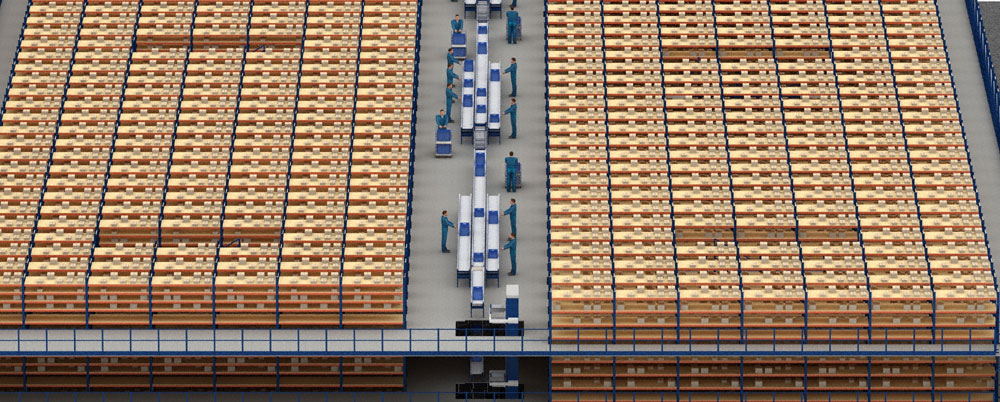 The warehouse has two blocks of pallet racking that can store more than 13,000 pallets of 800 x 1,200 mm and a maximum weight of 800 kg each. The smallest block occupies an area of more than 1,550 m2 and consists of six 44.5 m long aisles of 8 m high pallet racking. The largest block, of approximately 4,450 m2, has ten 78 m long aisles and racking that is 8.5 m high.
Furthermore, there is a picking area set up consisting of a block of racks with gangways occupying close to 2,000 m2 and a mezzanine of 900 m2. Both solutions are connected by a circuit of conveyors that streamlines the flow of movement and reduces order preparation times.
Founded in 1999 as an auction website, currently more than 85% of the products offered by Allegro's e-commerce platform are brand new items. The company has more than 20 million registered users, selling 840,000 items on average per day and has 1,270 employees that work in its centres in Poznań, Warsaw, Toruń, Wrocław and Krakow, all in Poland.
Guardar
Guardar
Guardar