22 Sep 2023
Mecalux will showcase the latest warehousing technology for the supply chain at Taropak 2023. The trade show will be held from 27 to 29 September in Poznań, Poland. As the packaging industry's premier meeting point for Central Europe, the event will bring together leading manufacturers and distributors of packaging solutions.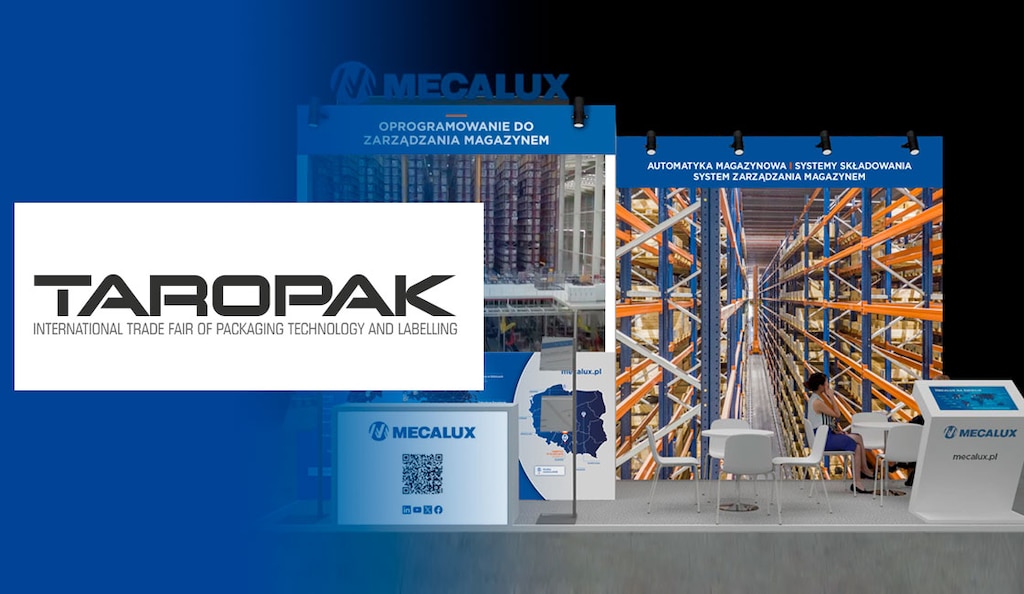 At the Mecalux stand, Taropak visitors will have the opportunity to discover the latest innovations in intralogistics first-hand. As an end-to-end storage solutions provider, Mecalux develops cutting-edge technology solutions to help businesses optimise their operations and efficiently manage all logistics processes.
During its participation in Taropak 2023, Mecalux will display success stories of companies that have overhauled their logistics operations to adapt to changing market needs. The multinational has designed and outfitted the logistics facilities of renowned companies in the Central European packaging sector. In Poland, for example, the cardboard packaging manufacturer WOK manages its logistics processes with a fully automated facility equipped by Mecalux and supervised by the Easy WMS warehouse management system. In Slovakia, IKEA Components — the IKEA subsidiary responsible for packing and delivering furniture parts and accessories — has modernised its supply chain with Mecalux's automated storage and retrieval systems (AS/RS) and management solutions.
Mecalux logistics news
At Taropak 2023, Mecalux will unveil one of its latest solutions to expedite order fulfilment in all types of industries, including packaging: the high-performance pick station. This automatic, ergonomic solution enables operators to prepare up to six orders simultaneously, reaching a throughput of up to 1,000 picks per hour.
Taropak attendees will also be able to learn about the most recent Easy WMS software developments. Mecalux — included for the third consecutive year in the global Gartner Magic Quadrant for Warehouse Management Systems report — has created a flexible, cloud-based WMS with advanced features that meet the most demanding logistics needs.
Mecalux in Poland
Mecalux develops the state-of-the-art warehousing technologies in its production centre in Gliwice, Poland. Additionally, it has an extensive distribution network throughout the country. Mecalux has designed and implemented intralogistics solutions for all kinds of industries in Poland.