Showroom grand opening: Mecalux launches 6,500 m2 innovative technology centre dedicated to automated solutions
01/09/2016
As one of the leading companies in storage solutions for more than 50 years, Mecalux invests considerable resources to the innovation and continuous improvement of their products and services. In this regard, their latest great showpiece is the inauguration of a technological-training centre and showroom in Barcelona.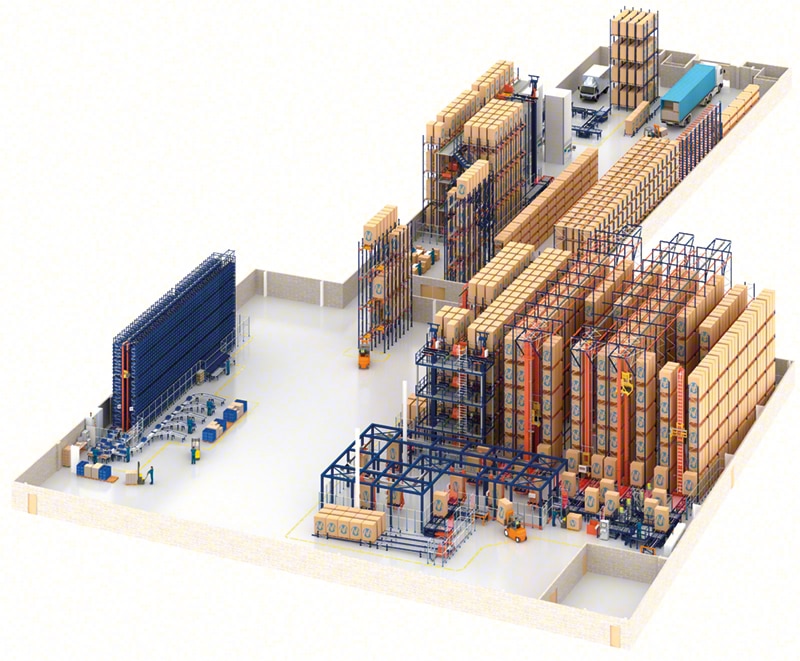 This new more than 6,500 m2 space for R+D+I is located just a few metres from the company's central headquarters in Cornellà (Barcelona), and focuses on the development of automated systems.
The installation is divided into two sections, one where the initial testing of new products in development is performed. Another is reserved for the showroom and permanent trials designed to ensure that products in the catalogue offer increasingly higher yields.
This latest installation is 15 m high, allowing a working display to show some of the automated systems manufactured and marketed by Mecalux in top-notch conditions: different stacker crane models; a chain and roller conveyor circuit, a picking station and preload channels, a circuit of electrified monorails integrated into a 12 m high installation with an automatic Pallet Shuttle; transfer cars and lifts; a miniload stacker crane with a capacity for 3,000 plastic boxes, etc. It will be possible to try out the different functionalities of the Easy WMS warehouse management software, responsible for controlling and streamlining all a warehouse's movements and operations.
This new demo and training area complements the 2,500 m2 exhibition built a few years back in the Barcelona headquarters, where more than 30 different storage solutions are displayed.
Mecalux's desire is to provide technological value to storage processes. The possibility of seeing the operation and benefits of a wide variety of systems firsthand will allow companies, of all types, to make informed decisions when choosing the ideal solution to optimise process performance and their supply chain infrastructure.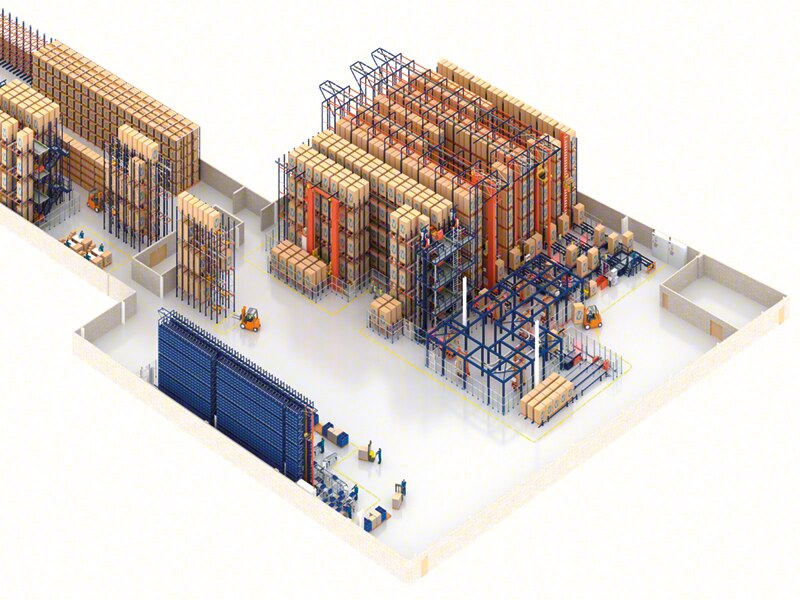 There are a total of 4 Mecalux technological centres worldwide: in Cornellà (Barcelona, Spain), in Gijón (Spain), in Gliwice (Poland) and in Chicago (USA). To request an obligation free visit to the new Cornellà showroom, just call us at +34 93 261 69 00 or write to us at info@mecalux.com