1,200,000 items and counting: the new, expanded Spartoo logistics centre
06/02/2017
Spartoo, a European leader in online shoe sales, has again brought Mecalux in to install a platform with walkways for picking. This four-floor set up will quadruple the useful surface area of cell 2 in its warehouse located in Saint Quentin Fallavier (near Lyon, France).
This new mezzanine, with features similar to the one installed in cell 1, is composed of two blocks and makes full use of space at heights to enlarge the available area and gain greater storage capacity. Each floor is equipped with different sized racks and distributions to suit the variety of stored products. A conveyor circuit connects both blocks and passes through each of the levels centrally, with racking arranged on both sides ―facilitating efficient order prep by areas.
Thus, thanks to this extension, Spartoo can stock an impressive 2,200,000 units, streamline all processes related to picking and ship out more than three million pairs of shoes per year.
Spartoo started up in 2006 when three friends from the French city of Grenoble opened their own online website selling shoes. After a decade of work and dedication, which began as a venture among friends, the project has turned into one of the top European e-commerce platforms for footwear. Currently, Spartoo invoices 140 million euros annually and sets itself above the rest by offering its customers a selection of more than 1,500 brands, amounting to 100,000 different SKUs.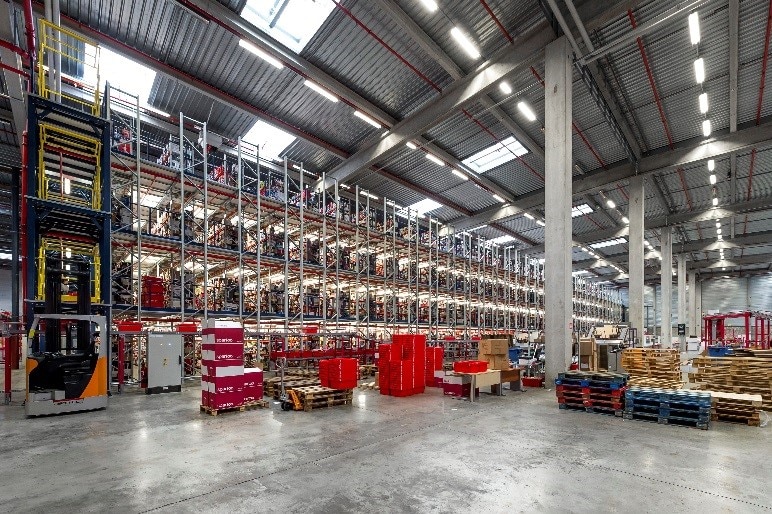 Guardar
Guardar
Guardar
Guardar
Guardar