Movirack system and drive-in racks for the frozen storage of Nufri
03/12/2018
The horticultural group Nufri has chosen a Mecalux storage solution, yet again, to fit out its temperature-controlled warehouse in Alicante. Of the five chambers that comprise the centre, four have Movirack systems and one drive-in pallet racks. In 2014, Mecalux equipped one of the buildings of its central site located in Lleida.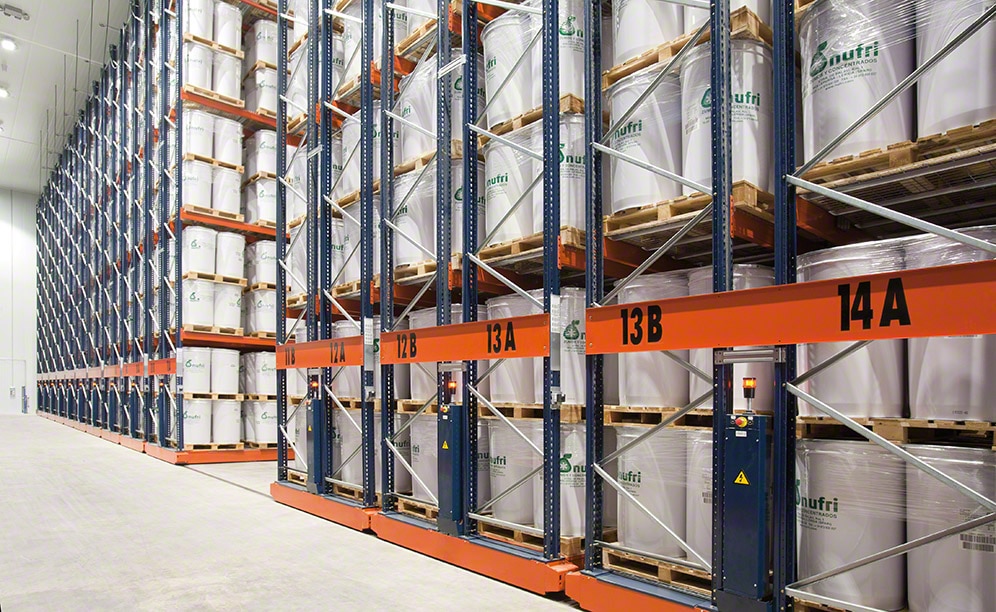 The new warehouse of Nufri will be arranged to manage 2,209, 1,000 x 1,200 mm pallets, each weighing a maximum of 1,400 kg. Furthermore, the racks will adjust to the height of the pallets Nufri uses (2.5 m), fully optimising the capacity and functionality of both the Movirack system and the drive-in racks for pallets.
The warehouse offers very significant space savings, and increases storage capacity by more than 50% compared to a pallet rack installation.
Nufri, quality and commitment
For more than 45 years, Nufri has worked in the horticulture sector, offering quality products and a wide variety of services. Each year it handles more than 400,000 tonnes of fresh and transformed raw material, which it sells in more than 40 countries. Since the produce is fresh, Nufri needs cutting-edge technology in its installations to guarantee the traceability, preservation and quality of their fresh and processed fruit.