Outstanding response to the new Mecalux showroom among logistics sector professionals
25/04/2017
The Mecalux showroom, an integral part of the company's new technology centre in Cornellà de Llobregat (Barcelona), has ended 2016 off with a higher number of visitors: more than 800 people have come to see the latest innovations in automated storage solutions.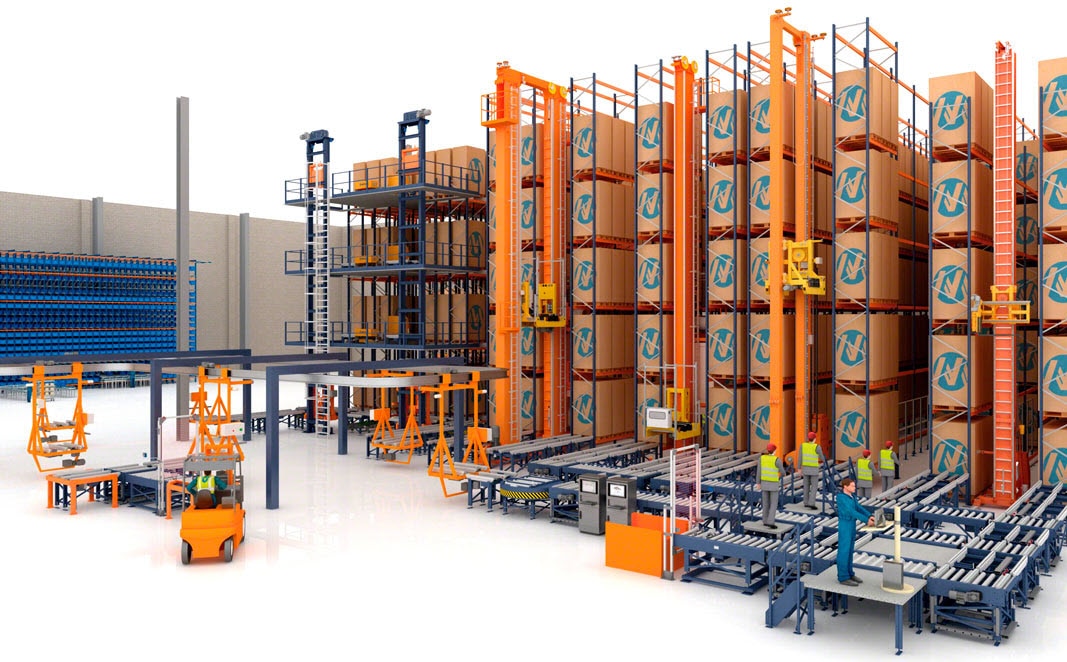 The facility, which opened in 2015, has been visited by business leaders from a variety of sectors. These include pharmaceutical, food and automotive firms, as well as companies specialising in e-commerce, etc., from thirty countries, both in Europe and the rest of the world (Australia, Thailand, Argentina and Saudi Arabia, among others). Student tours were also highly attended with numerous visits organised for those studying at logistics training centres. These attendees were able to view working models of what is usually only learned on a theoretical level.
The 6,500 m2 centre is divided into two parts: on the one hand, the technological centre where the initial trials of new products in development are carried out and, secondly, the 15 m high showroom. In the latter, one can view full-scale models of various stacker cranes, conveyors and electric monorail circuits, different options for the automatic Pallet Shuttle system, an automated miniload warehouse for boxes, etc.
Mecalux, in its commitment to innovation and continuous improvement, has created this demo space so their customers can see operational storage systems and automatic handling equipment first-hand. A professional team is responsible for providing explanations of each product and solving questions for visitors on-site.
This showroom is a complementary exhibition to the 2,500 m2 at the Mecalux headquarters, located close by. There you can see more than 30 different storage solutions for both standard and automated warehouses for boxes or pallets, with a more picking-orientated focus ―given the increasing importance this operation has acquired with the rise of e-commerce.
Apart from the ones in Barcelona, Mecalux has three other technological centres, found in Gijón (Spain), Gliwice (Poland) and Chicago (USA).
To request a visit to the new Cornellà showroom, simply call us at 902 31 32 42 or email us at info@mecalux.com