09 Jan 2019
Productivity, capacity, control and efficiency are central pillars of an optimised logistics warehouse. That is why WISAG Industrie Service Holding, one of the largest industrial service providers in Germany, chose Mecalux to equip its Krefeld logistics centre. Thanks to the semi-automatic Pallet Shuttle system and the Easy WMS warehouse management software, WISAG can control and monitor all its in-warehouse processes quickly and easily.
The solution will comprise two blocks of 9.5 m high racks with a capacity for more than 11,100 pallets of 1,000 x 1,200 mm with a maximum weight of 1,200 kg each. The blocks will have five levels for storage and its structure will be adapted so that the Pallet Shuttle will slide autonomously inside the storage channels, assuring a constant flow of goods.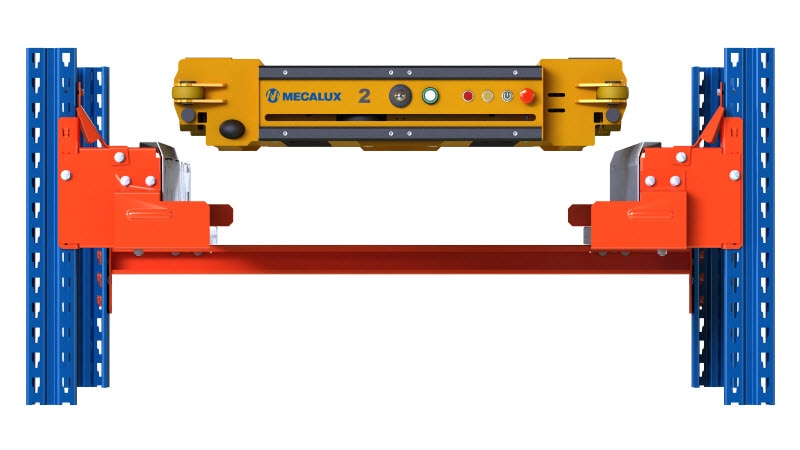 Operators will carry a tablet from which the Easy WMS will provide continuous guidance, telling each operator which movements they must carry out. Besides running the storage tasks with the Pallet Shuttle, the software will include different functionalities like the possibility of modifying the warehouse distribution easily, consulting shuttle statuses, managing the goods according to the FIFO or LIFO principle.
Michael Lederer - Sales director of logistics, production and support at WISAG
"We chose Mecalux for its experience and the excellent support and open communication they provided from day one. Plus, the solution's competitive price and the short-proposed delivery time were also decisive factors."
About WISAG Industrie Service Holding
With its head office in Frankfurt, it is one of Germany's main industrial service providers. Its range of services includes maintenance, cleaning, industrial installation management, electrical engineering, as well as industrial construction, production and assembly. With more than 9,000 customers, in 2017, it achieved 770 million euros in sales and the company employed approximately 13,500 people in more than 70 branches in Germany.