TLHP: automated logistics for speakers and electro-acoustic devices
03/07/2020
TLHP, a company specialising in the online distribution of speakers and accessories for sound baffles, will equip its logistics centre in Bourgbarré, France, with an automated installation for boxes and pallet racking. Easy WMS, the warehouse management system by Mecalux, will supervise all processes simultaneously and efficiently, including manual and automated operations alike.
The transformation of TLHP's distribution centre is the result of increased sales in the B2B market and of the firm's international expansion. Currently, the business manages 8,000 SKUs using non-automated storage systems.
The company aims to streamline order preparation with the new automated warehouse for boxes. It will be composed of a 29-metre-long aisle and racks measuring almost 10 metres high with a capacity of 4,672 boxes. The installation will also have two pick stations in the front, where orders are prepared according to the product-to-person principle. Meanwhile, the pallet racks store the bulkier products.
The company will digitalise all its logistics operations with the help of Easy WMS. This software will carry out an exhaustive control of all the products, identifying them the moment they are received until they are dispatched.
Timotée Denoual - Sales Director at TLHP
"We needed to pick up the pace, structure our logistics flows and make them more reliable in order to enhance our operations with high added value and keep our logistics costs down. The automated warehouse for boxes by Mecalux, together with Easy WMS software, is the perfect combination for meeting these needs. We look forward to the installation of this new storage system, the cornerstone of our plan for the future."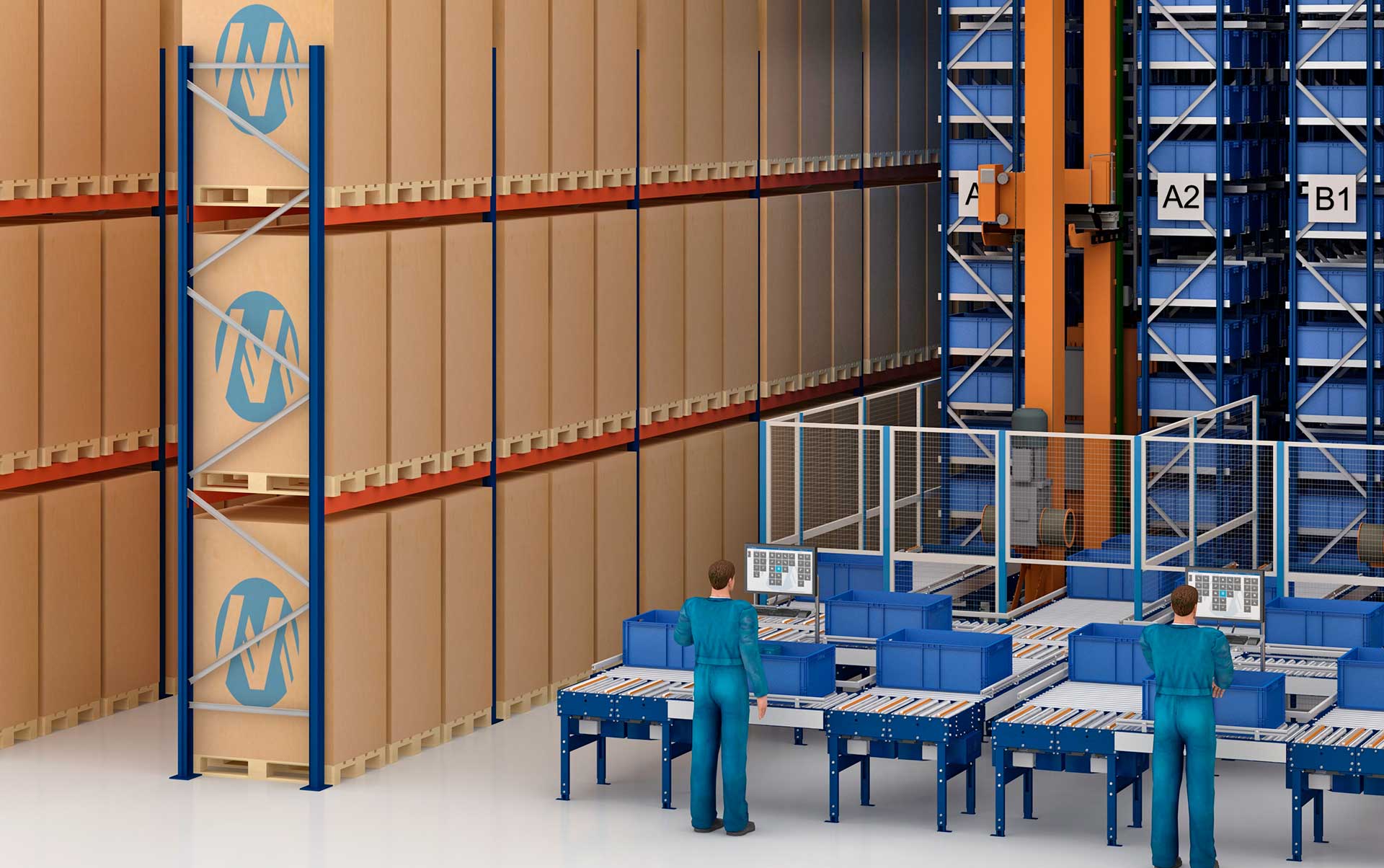 About TLHP
TLHP is a French firm dedicated to the online distribution of audio, video and lighting accessories for private individuals and professionals. The company works directly and primarily with manufacturers. Nowadays, it manages more than 14,000 SKUs and stores over 8,000 items.