Würth expands its storage capacity in La Rioja
11/10/2016
Mecalux will build Würth an automated warehouse in Logroño (La Rioja, Spain) with a storage capacity of more than 14,800 pallets of 1,200 x 800 mm and a maximum weight of 1,000 kg each.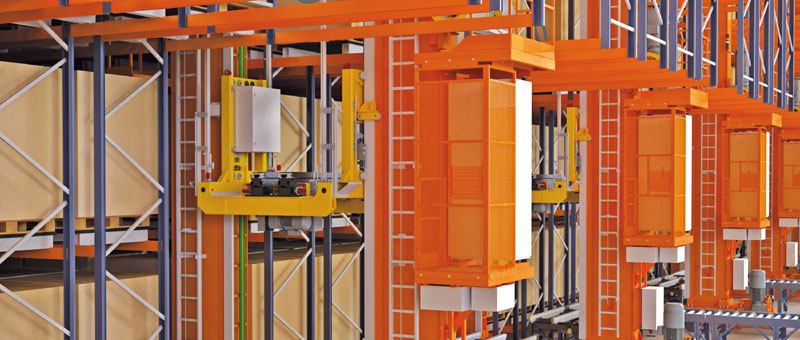 The clad-rack constructed warehouse will be 135 m long, 23 m wide and 26 m high. It will consist of five aisles with single-depth racking, with their corresponding automatic stacker cranes that will carry out the incoming and outgoing movements of the goods.
The front of the warehouse will have two levels. On the lower one, inputs and outputs of full pallets will be managed. Meanwhile, on the upper floor, the input and output conveyors of the automated warehouse, the picking stations, and a connection to the current building will be placed. A monorail circuit will connect the various stations of the plant. The automation of the new Würth warehouse will be managed by the Mecalux Easy WMS software.
Würth is a company that sells all sorts of fasteners and assembly products that are used in various production sectors such as construction, automotive, chemical, plumbing, etc. It was founded in Germany in 1945 and arrived in Spain in 1977. It currently has more than 60 establishments, throughout Spain, that offer products both quickly and efficiently.