Lil' Drug has opened a health products warehouse in the United States
Mecalux pallet racks in the health and personal care products warehouse of Lil' Drug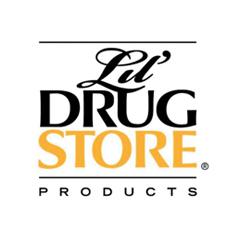 Interlake Mecalux and its partner Hawkeye Material Handling have installed pallet racks in the warehouse of Lil' Drug Store Products in the city of Cedar Rapids (USA). Through this solution, the company has improved both its storage capacity and its logistics processes, especially when it comes to replenishment. Lil' Drug Store Products is a leading provider of health and personal care products found in corner shops, petrol stations and other establishments.
A meteoric rise
Founded in 1974, Lil' Drug Store Products sells a wide range of products in more than 135,000 shops across the United States: from over-the-counter medicines such as pain relievers or cough drops, to lip balms or contact lens fluids, snacks and even various car accessories, like air fresheners or simple tools.
One of the company's main strengths is the growth it has experienced in recent years. Lil' Drug Store Products has evolved into the leading provider of corner shop items. Its increase in business stems from an ongoing commitment to innovation and its determination to meet ever-changing consumer needs.
A fresh design
Its large-scale success and the recent surge in sales have forced Lil' Drug Store Products to expand its distribution centre in Cedar Rapids, Iowa. The company's objective was to implement a storage solution that would adapt to its products' features and would also be set up for further growth.
Interlake Mecalux, along with its partner Hawkeye Material Handling, worked closely with the distribution centre manager and Lil' Drug Store Products's project manager to design racks that would be efficient, profitable and meet the company's distribution needs.
The result is a new 25,000 m², distribution centre, 75% of which is covered by 14 pallet rack aisles that are 8.2 m high and 12.8 m long. The storage capacity now stands at 3,908 pallets that measure 1,000 x 1,200 mm (GMA or perimeter pallet) with a 1,000 kg maximum unit weight.
Pallet racks: versatility and safety
Mecalux pallet racks are ideal for storing all 700 different types of finished products that Lil' Drug Store Products distributes on a daily basis, in particular over-the-counter medicines, snacks, batteries or cough drops, among others.
The pallets are temporarily positioned on the floor where operators, using radio frequency devices, update the inventory and verify the goods before placing them on the shelves. Items destined for picking are stored at the lower level, leaving the higher level for reserve goods.
Operators navigate the even-numbered aisles to pick directly from pallets and the odd-numbered aisles to replenish goods so that picking and replenishment operations are not affected. "This enables us to refill products without disrupting order picking," says Tom Klein, logistics and distribution centre manager at Lil' Drug Store Products.
"The racking and operational design saves time in the replenishment process, as we not only use the top of the racking to store the reserve stock, but also the pallet behind the one being picked," he adds. Once the operators have concluded pickup of all the items required to fulfil the order, they transfer the order to the dispatch area. Here the loads will await loading onto the lorry based on the order and route.
Installing these pallet racks has helped Lil' Drug Store Products boost storage capacity by 1,200 pallets: "Our new warehouse fills almost the same space as our last centre," says Tom Klein. The main difference being that "the new narrower aisles and higher racks let us increase our capacity by more than 40%. We also designed the warehouse to give us greater efficiency in all operations, especially in restocking," he adds.
The logistics and distribution centre manager at Lil' Drug Store Products also praises the simple design of the new warehouse: "since we pick directly off the pallets and most of our orders involve full boxes, we did not need an automated solution." In this context, Tom Klein is grateful that "both Hawkeye Material Handling and Interlake Mecalux offered us the solution that would work for us, instead of pressuring us into a much more complex and costly storage system.".
Finally, Tom Klein adds that "I really appreciate the different configurations and process design options that Hawkeye Material Handling and Interlake Mecalux gave us while devising our warehouse. They have helped us reach a more efficient and safer solution that matches our budget."
Tom Klein - Logistics and Distribution Centre Manager, Lil' Drug Store Products
"Installing taller racks with narrow aisles means that we have been able to increase our storage capacity by 40% on virtually the same surface as the previous warehouse. Plus, the warehouse design let us speed up replenishment tasks."
Advantages for Lil' Drug Store Products
Growing storage capacity: the installed pallet racks have boosted the capacity by 1,200 pallets, on roughly the same sized surface as the last, reaching a total of 3,908 pallets.
Fast restocking: the design of the warehouse has made all operations quicker, especially the replenishment of goods on the racks.
Product diversity: the pallet rack's versatility means that Lil' Drug Store Products efficiently manages items of varying sizes and weights.
Warehouse of Lil' Drug Store Products
Storage capacity:
3,908 pallets
Pallet size:
1,000 x 1,200 mm
Max. pallet weight:
1,000 kg
Racking height:
8.2 m