Mecalux has completed the storage project for a new 20,000 m² logistics centre in Portugal
Luis Simões has placed its trust in the Pallet Shuttle system for the firm's new logistics centre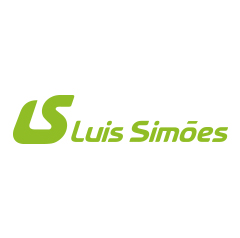 Luis Simões is a comprehensive logistics company and market leader in traffic between Spain and Portugal. With the aim of boosting its internationalisation drive, the firm has recently opened a new logistics centre in Portugal. To achieve maximum storage capacity and increased operational speed, Mecalux has equipped the new installation with the compact Pallet Shuttle system and conventional pallet racking.
The customer's needs
Luis Simões is a comprehensive transport and logistics services operator that began operating in 1948 in Loures (Portugal). Present in the Spanish market for over 25 years, the firm manages a fleet of 2,000 vehicles (own and outsourced) and works with over 1,500 collaborators. It provides comprehensive logistics services from over 20 warehouses occupying about 300,000 m2 in 10 different regions on the Iberian peninsula.
Also as part of the plan to expand and modernise its storage facilities, the company has recently opened an operations centre in the new Portuguese logistics platform at the Port of Leixões (Porto). Luis Simões chose Mecalux to equip the two newly-built warehouses, covering a total surface area of 20,000 m2.
Their priorities were to achieve greater storage capacity and speed the flow of incoming and outgoing pallets in the warehouse in order to meet the demands of their current and prospective customers more efficiently.
Mecalux's proposed solution
After analysing the operational basis and the needs and flows required by Luis Simões, Mecalux proposed a different solution for each building. Although the sites are separate, they are interconnected and share the same management and control centre.
In order to streamline the inputs and outputs of goods, the installation has 34 loading docks and large order consolidation areas.
Warehouse A
In Warehouse A, a semiautomatic compact Pallet Shuttle system with conventional pallet racks has been installed, giving rise to two distinct storage areas, each served by reach trucks.
In total, seven double and one single conventional pallet racking have been installed, along with two compact racking units with the Pallet Shuttle system. There are six load levels with capacity to store 15 pallets in depth per level. The warehouse has eight storage aisles, one common to both systems, and two transverse aisles that also serve as evacuation routes.
The Pallet Shuttle System makes optimal use of space and increases operational speed, as the load moves through the interior of the racking on an electric shuttle controlled from a tablet through a WiFi connection. To optimise loading and unloading operations, as well as to increase the number of cycles per hour, the Luis Simões installation has six Pallet Shuttles that can perform many functions, such as controlling stock or selecting the type of pallet.
Furthermore, since Luis Simões's daily operations involve intensive picking activity, the lower level of conventional pallet racking has been prepared to perform these functions, along with a wide adjacent area for consolidating orders.
The docks, placed on both sides of this space, have their own pre-loading channels on the floor. The pallets are thus accessible from both sides, optimising lorry loading.
Capacity for 10,386 pallets is thus achieved on conventional pallet racking, and for 5,544 in the Pallet Shuttle system.
Warehouse B
Warehouse B is fully equipped with conventional pallet racking of 130 m in length, providing direct access to the merchandise and offering maximum flexibility. Height distribution can be on seven, eight or nine levels, depending on the product to be stored and the measurements of the unit load, which may be Europallets (800 x 1,200 mm) or US pallets (1,000 x 1,200 mm).
The last level of storage is at 12 m in height, making it more difficult to place and remove pallets in those placement locations. To facilitate handling, avoid potential impacts and properly centre the pallets and/or forks, forklifts incorporate a camera on top.
Three transverse aisles cross the racks to facilitate the movement of operators; they can also be used as emergency evacuation routes. The upper part of these aisles admits several storage levels.
Because of their considerable length and in order to travel the shortest possible distance during handling tasks, eight loading docks have been provided at both ends of the warehouse.
Warehouse B's total storage capacity is 19,503 pallets.
Advantages for the customer
In the summer of 2015, after commencing operation of the project implemented by Mecalux, the immediate benefits to Luis Simões were:
Optimal use of space: the flexibility of conventional pallet racking, which adapt to the different measurements of the unit load (something common in "multi-client" logistics operators), along with the compaction provided by the Pallet Shuttle system, together allow for a total capacity of 35,433 pallets.
Increased productivity: the Pallet Shuttle increases the flow of pallets per hour, in addition to enabling greater diversification by allowing items to be grouped by channel.
Strategic positioning: this new logistics centre, located in the Port of Lexões, has given Luís Simões a significant competitive advantage, positioning the firm as a leading logistics centre on the Atlantic Coast.
The combination of capacity and speed enables Luis Simões to offer their customers a high level of service and a short delivery time, thus consolidating its position as a leading provider of logistics services in Europe.
Logistics centre in the Port of Lexões in Porto (Portugal)
Length::
Warehouse A 166.4 m / Warehouse B: 166.2 m
Width::
Warehouse A: 59.5 m / Warehouse B: 59.7 m
Height::
15 m
N° of conventional racks::
Warehouse A: 15 racks of 92.2 m in length x 12.5/14 m in height / Warehouse B: 20 racks of 130 m in length x 12.5/13/14 m in height
Number of racks with Pallet Shuttle::
Warehouse A: two racking units 13.15 m in depth x 15 m in height
Nº of shuttles::
6 electric shuttles
N° load levels::
6, 7, 8, 9
N° aisles::
Warehouse A: 8 / Warehouse B: 10
Aisle width::
3,250 mm
Number of bays per rack::
Warehouse A: 32 / Warehouse B: 38
Unit load::
Europallets 800 x 1,200 mm / American pallets 1,000 x 1,200 mm
Total capacity::
35,433 pallets