Agrarian giant Gregoire Besson announces new automated miniload warehouse in France by Mecalux
13/04/2016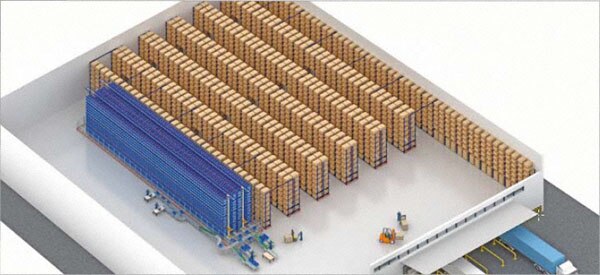 The miniload warehouse is comprised of two double depth aisles where a stacker crane will circulate and be tasked with executing the input and output of 400 x 600 mm sized boxes, each weighing a maximum of 50 kg. In the header of the automated warehouse, three P&D stations are set up to prepare orders of smaller products. In addition, the installation will be equipped with six conventional pallet rack aisles with a capacity for 4,440 pallets and a cantilever rack for over-sized products.
Thanks to the different storage solutions provided by Mecalux, Gregoire Besson will optimise space and, at the same time, streamline order preparation. Gregoire Besson, with almost 200 years' experience, is a leading French company in the manufacture of agricultural machines and in the implementation of technological solutions designed to optimise land produced resources.
With a large representation worldwide, their ploughing machines are innovative, efficient, robust and adaptable to the characteristics of any type of arable land.