A new automated warehouse for Desobry's biscuits and chocolate bars
10/07/2018
Desobry, a manufacturer of Belgian chocolate bars and biscuits, will boost its growth rate in Belgium with the construction of a new automated warehouse in the town of Orcq. The installation, earmarked for finished product storage, will have a capacity to house 2,520 pallets.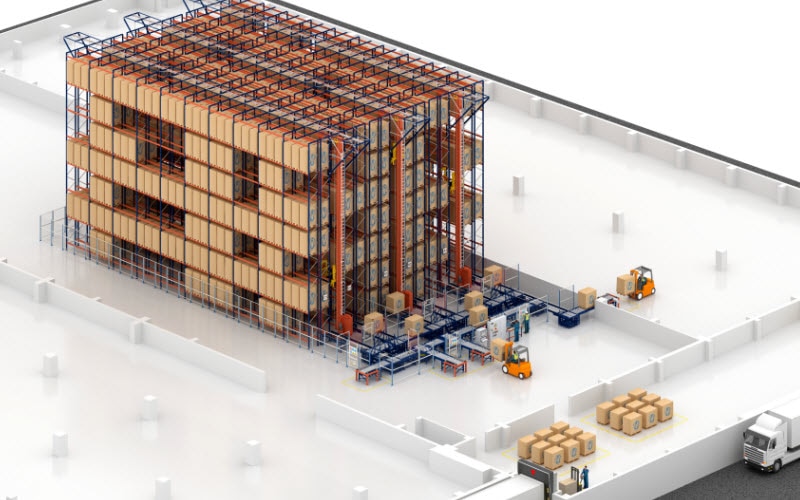 The warehouse will stand 17 m tall and be comprised of three aisles with double-depth racks on both sides. Stacker cranes, operating in each aisle, will insert and extract goods from their locations.
One end of the warehouse will feature the automatic receipt and dispatch of the goods. Any potential errors and accidents will be eliminated through a circuit of roller and chain conveyors, whose mission is to direct the flow of goods constantly.
The installation will also include Easy WMS, the warehouse management software developed by Mecalux, and the Galileo control module, in charge of marshalling the electromechanical parts of the warehouse.
About Desobry
In 1947, Léon Desobry opened a factory in Tournai (Belgium), where its delicious recipes blossomed into delectables. Over the years, the company has become one of the most internationally recognised Belgian chocolate bar and biscuit makers: its products are sold in more than 40 countries.
Desobry is a very innovative company, which is continually concocting new biscuits, packaging and formats to distribute all of its products. Biscuits are produced with the highest quality Belgian chocolate, giving them a unique, exquisite taste.