Blechwarenfabrik contracts two new automated warehouses
07/10/2016
Blechwarenfabrik, a company specialised in the manufacture of metallic packaging used in different industrial sectors, has entrusted Mecalux for the provision of two new automated warehouses in Limburg (Germany).
The German company opted to automate its installation in order to take full advantage of the available surface and obtain a very high flow of goods. The Mecalux project is made up of two warehouses: an automated one of two aisles set aside for the supply and return of raw materials, and another automated clad-rack warehouse with four double-deep aisles that will manage all the stock coming from production.
Mecalux also incorporated automatically guided vehicles (AGV) within the handling system, as well as the implementation of the Easy WMS warehouse management system.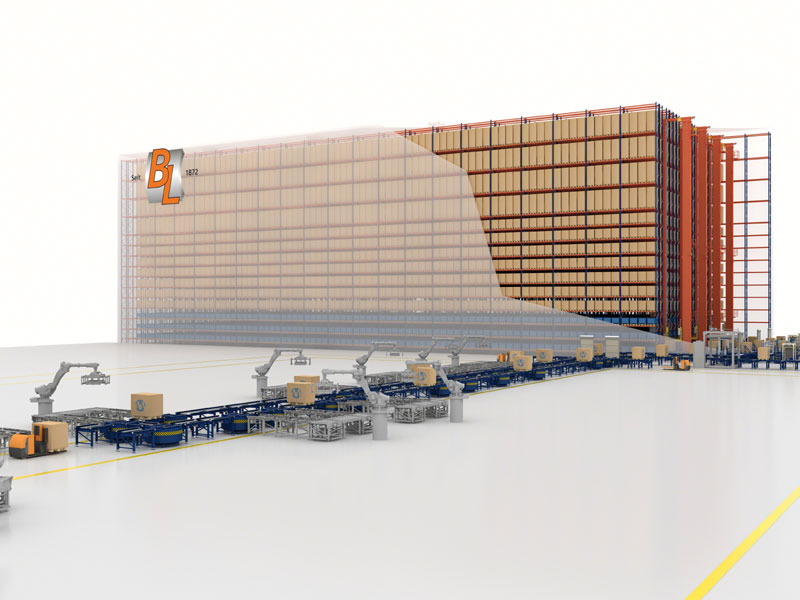 Blechwarenfabrik Limburg GmbH, founded in 1872, has production plants in Germany, Poland and Russia. Currently, it is the number one manufacturer of tin and metallic packaging in Europe.