Boland: an omnichannel warehouse dressed for success
30/11/2020
Boland, a renowned company dedicated to fancy dress, accessories and party decorations, will open a logistics centre in the city of Bleiswijk (Netherlands). This facility will help the firm to boost the online growth it has experienced in recent years. The warehouse will be equipped with 25 aisles measuring approximately 77 m long and pallet racks housing 26,328 pallets.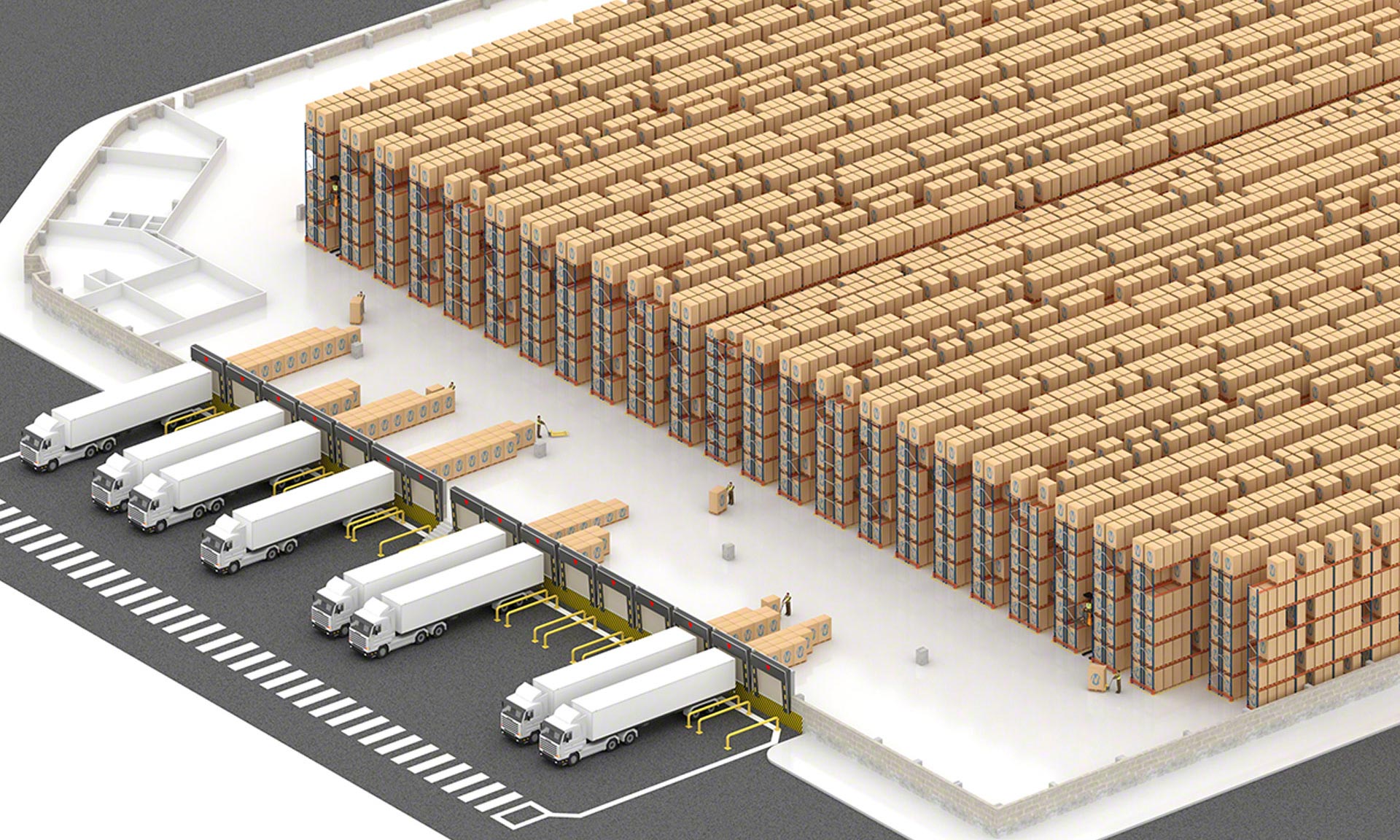 The racks in the new Boland warehouse will stand 10 m tall and have a maximum of nine storage levels. These will be adjusted to the dimensions of the goods (between 1 and 1.7 metres high).
As it works with over 5,000 SKUs, the company needs a storage system that, in addition to being strong, adapts to all kinds of products. In this sense, pallet racks are ideal, as they accommodate a large number of pallets with many SKUs of various weights, sizes and dimensions.
At the same time, they provide direct access to all the goods, streamlining pallet insertion and extraction operations as well as picking. In this way, the company will fulfil its main objective: to deliver online orders to customers in less than 24 hours.
In front of the loading docks, an extensive preload area will be set up on the floor. There, pallets from the same order or route will be grouped together, speeding up the loading of lorries for distribution.
Ed Saris - Operations Manager at Boland
"We have a wide and varied range of products of different sizes and weights. Thanks to Mecalux pallet racks, now, we have a storage system that provides us with an excellent balance between resistance and versatility. By merging our two warehouses and offices, we can work more efficiently, deliver goods more quickly and provide put customers with better service. With our new warehouse and office in Bleiswijk, we're all set for the future."
About Boland
Founded in 1970, Boland is one of the Europe's largest fancy dress and party accessory and decoration companies. With a catalogue of items exceeding 5,000 SKUs, this Dutch company has a team of 50 people in charge of designing and developing all its products.