CBC will build an automated clad-rack high-capacity warehouse in Brazil
23/01/2017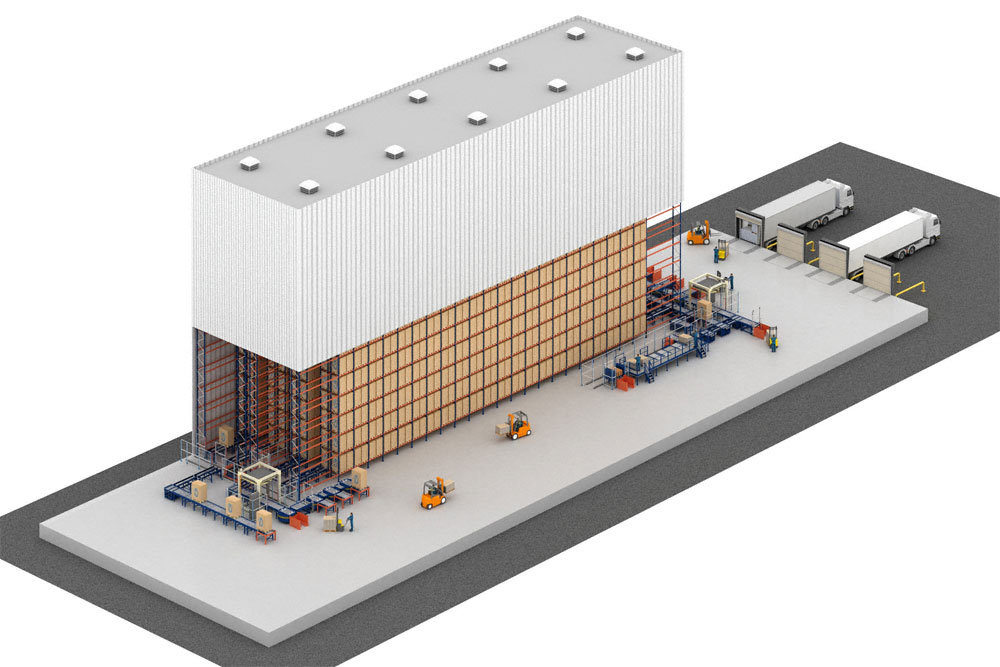 CBC (Companhia Brasileira de Cartuchos), one of the largest manufacturers of munitions in the world, has hired Mecalux to construct a 33 m high clad-rack warehouse in the town of Ribeirao Pires (São Paulo).
The warehouse will be composed of two aisles with double depth pallet racking, with the corresponding automatic stacker cranes that will carry out the movements of the incoming and outgoing goods. The storage capacity attained will exceed 5,200 pallets.
Inputs will be performed at the front of the warehouse via a conveyor circuit and outputs on the opposite side of the building, which will be connected to the loading docks to expedite the dispatch of the pallets.
CBC is a company that began operating in 1926 with a small cartridge factory. In recent years, the firm has turned into one of the leading suppliers of ammunition for NATO, police forces and security agencies, and sports marksmen.
Guardar
Guardar
Guardar
Guardar
Guardar
Guardar