Easy WMS in the Cimasa warehouse in Albacete
22/05/2019
Cimasa, a top company which distributes animal feed, biomass and salts in Spain, has undergone incredible expansion. It has entrusted Mecalux as its sole supplier in the completion of this ambitious project, who will set up a new intelligent warehouse in Albacete, Spain equipped with 9 m high pallet racks and the Easy WMS warehouse management system.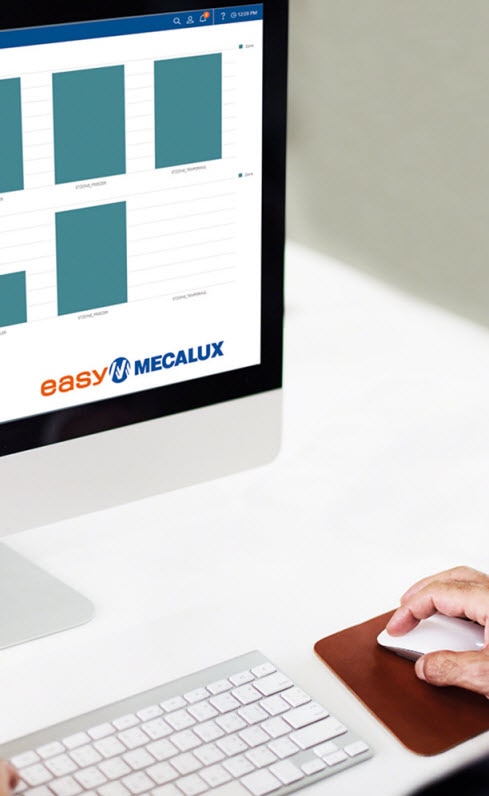 Cimasa will directly benefit from the warehouse's intelligent management, which will help the company make a qualitative leap forward in its warehousing activity, a key point in its business strategy related to the distribution sector. Mecalux's WMS will provide comprehensive control over stock, so that the company will have real-time info on stock statutes and, thus, plan its relevant replenishment tasks.
Tracking is essential to guaranteeing the products being sold are top quality items. Easy WMS will always have a handle on the items' by scanning these products' original supplier label to identify them. The system will control the products' net and gross weight, available units, expiry date, etc. Additionally, this WMS programme will assign a location to each item according to different rules and considering the company's business strategies.
Francisco Collado López - Cimasa Administrator
"We decided to work alongside Mecalux because of the dependability the firm conveys in its customer dealings, which come from their extensive experience in the storage sector and its team's professionalism. Thanks to its storage solutions, we will expand and optimise the storage capacity for our products, as well as guarantee open-ended round-the-clock tracking in our facility."
About the company
Cimasa is a company that was founded in 1963 in the town of 'La Roda' (Albacete, Spain). From its beginnings, it has focused on manufacturing and selling grains and fodder to feed livestock. In the last few years, it has broadened its range of products, both in terms of raw materials and additives for producers of animal feed, biomass, pet foods, salt, sugar, substrates and quartz sands, as well as farming applications, among others. This merchandise is used in various industrial sectors, such as food prep for both animals and people, water treatments and renewable energy projects.