Lacticínios Bela Vista's dairy products warehouse
11/03/2019
Laticínios Bela Vista, one of the largest milk product companies in Brazil, will expand its warehouses in Bela Vista de Goiás and Maravilha with the installation of Mecalux high-rise drive-in pallet racks operated by the Pallet Shuttle system. Previously, Mecalux has equipped the company's Minas Gerais warehousing facility with pallet racks, drive-in racks and live pallet racking.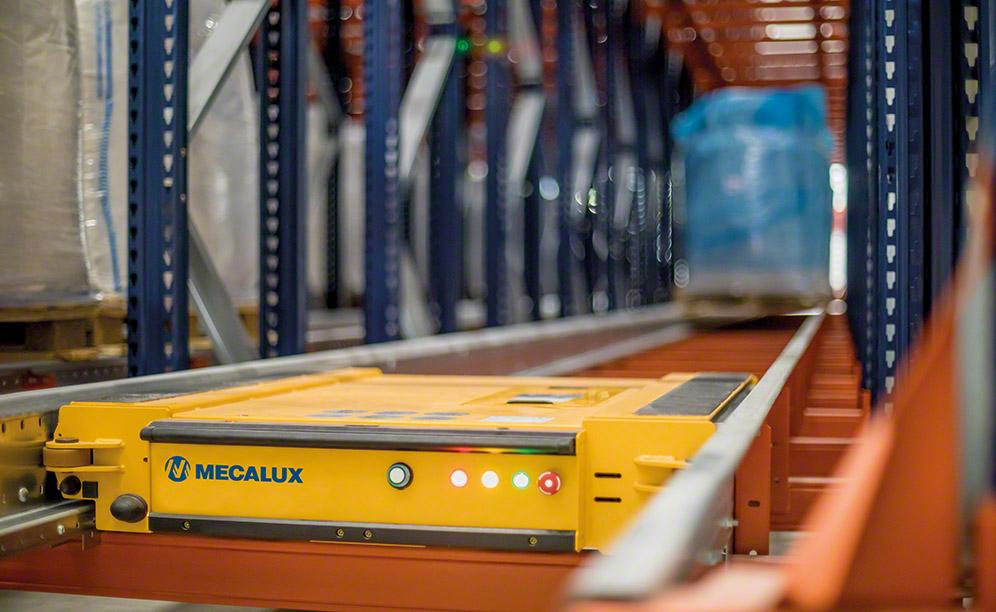 The goods will be stored in five blocks of drive-in racks, each with eight shelf levels. Standing 11.5 m high, racks will deep store 24 pallets per channel. Total storage capacity at the facility will round out at 25,536 pallets, full of consumer products and managed via eight motorised Pallet Shuttles. The largest block will fill a 2,196 m2 surface area.
These new Laticínios Bela Vista projects will maximally optimise available space and increase safety in its installations, as well as overall productivity and storage capacity.
Vanilcio Dos Reis Floresta - Inventory and Dispatch Manager at Laticínios Bela Vista
"The system offers maximum space purposing and efficient operations, enabling various movements to be run on each storage level separately, which streamlines logistics processes. The main advantages of this system are: reduction of operational costs and errors, higher storage capacity, tighter stock control and better speeds during input-output operations when dealing with goods on the racks."
Five million litres of raw material a day
Founded in 1955 in Piracanjuba (Brazil), innovation and continuous development of new products are clear signs of the Laticínios Bela Vista's commitment to the health, wellness and dietary needs of its consumers. These days, it carries more than 100 products, has the capacity to process more than five million litres of raw material a day and creates 2,500 direct job positions.