Groupe LORCA: automated storage of farming tools and gardening items
22/04/2020
The French agricultural cooperative Groupe LORCA will automate its product management processes with the installation of a new automated warehouse for boxes at its centre in Lemud (France). The benefits of this solution include more flexible operations and a marked reduction in errors and logistics costs.
The warehouse will store 5,712 boxes measuring 400 x 600 mm in two different heights (170 mm y 420 mm). It will consist of a single, 34-metre aisle with double-deep, 9.6-metre-high racking and 22 storage levels. A pick station will be located at the front of the automated installation, although more can be added as required. Just behind this station, 54 slots in live picking racks with put-to-light devices will be enabled to speed up order preparation.
Automation will enable Groupe LORCA to manage the entry and exit of more than 90 boxes per hour, thereby achieving the workflow required to provide fast, efficient service.
Jean-Noël Rivat - Performance manager at Groupe LORCA
"To cope with the 20% growth in our garden centre network, the group has chosen to improve its logistics system with the aim of boosting performance. Limited in terms of space, we have opted for Mecalux's warehouse for boxes to reduce delivery times and increase our productivity."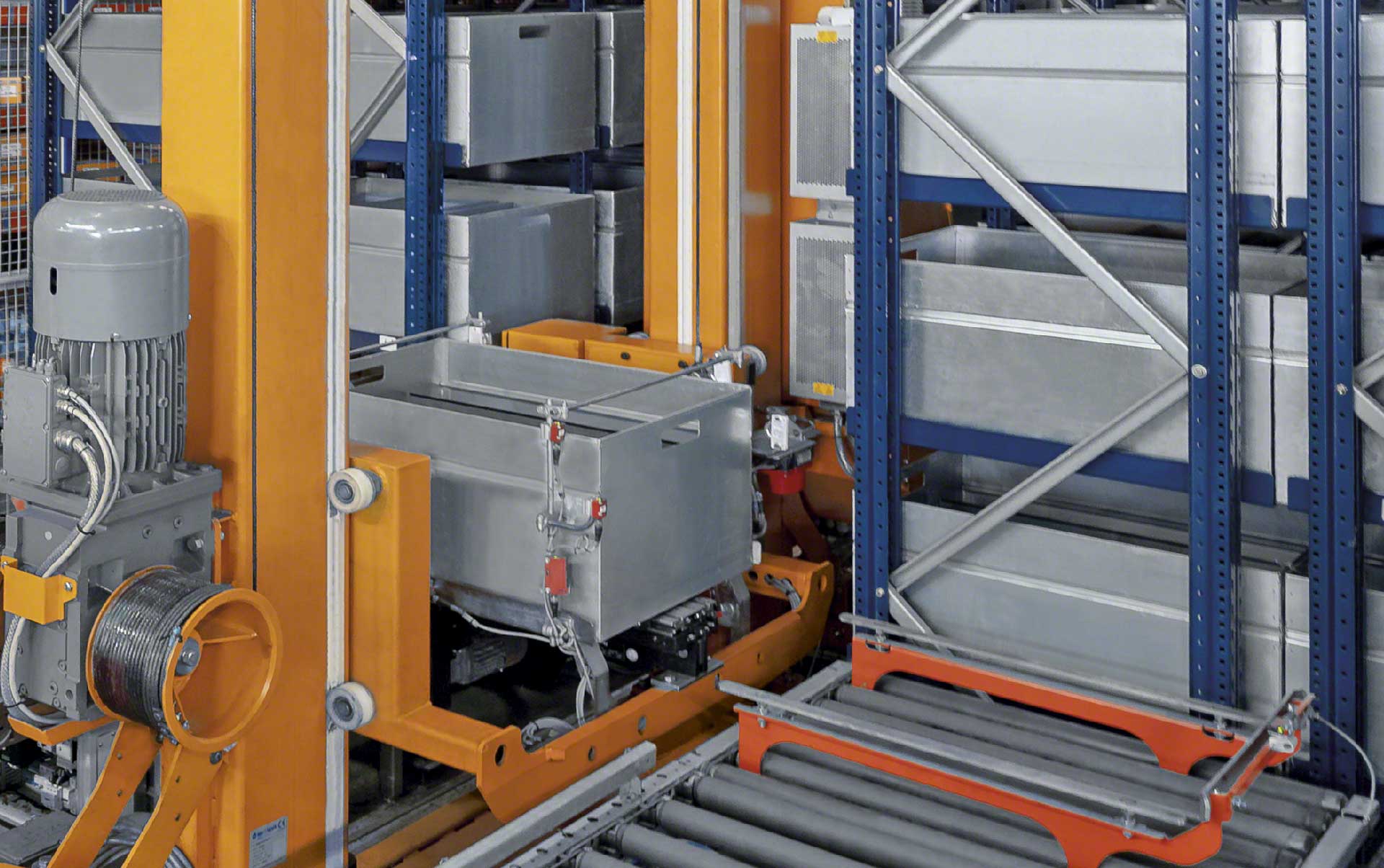 600,000 tonnes of cereals per year
Founded in 1970 following the merger of two cooperatives, Groupe LORCA has 500 employees and over 2,000 farmers as members. The company specialises in the storage and supply of materials and products related to farming and gardening. In addition, every year, it harvests an average of 600,000 tonnes of cereals, which are sent to the main processing centres located in Northern Europe (France, Germany, Benelux, etc.) and to China.