Intermark Packaging & Labelling: logistics overhaul for a new warehouse
13/04/2021
Intermark Packaging & Labelling will move to a new installation in Terrassa, Spain, expanding its storage capacity and facilitating the preparation of an increased number of orders. It will go from occupying a surface area of 700 m2 to one measuring 2,500 m2, and Mecalux will equip the new space with pallet racking. To rigorously control all the stock and make the most of the available space, the company will implement the Easy WMS warehouse management system along with the Supply Chain Analytics Software and Multi Carrier Shipping Software modules.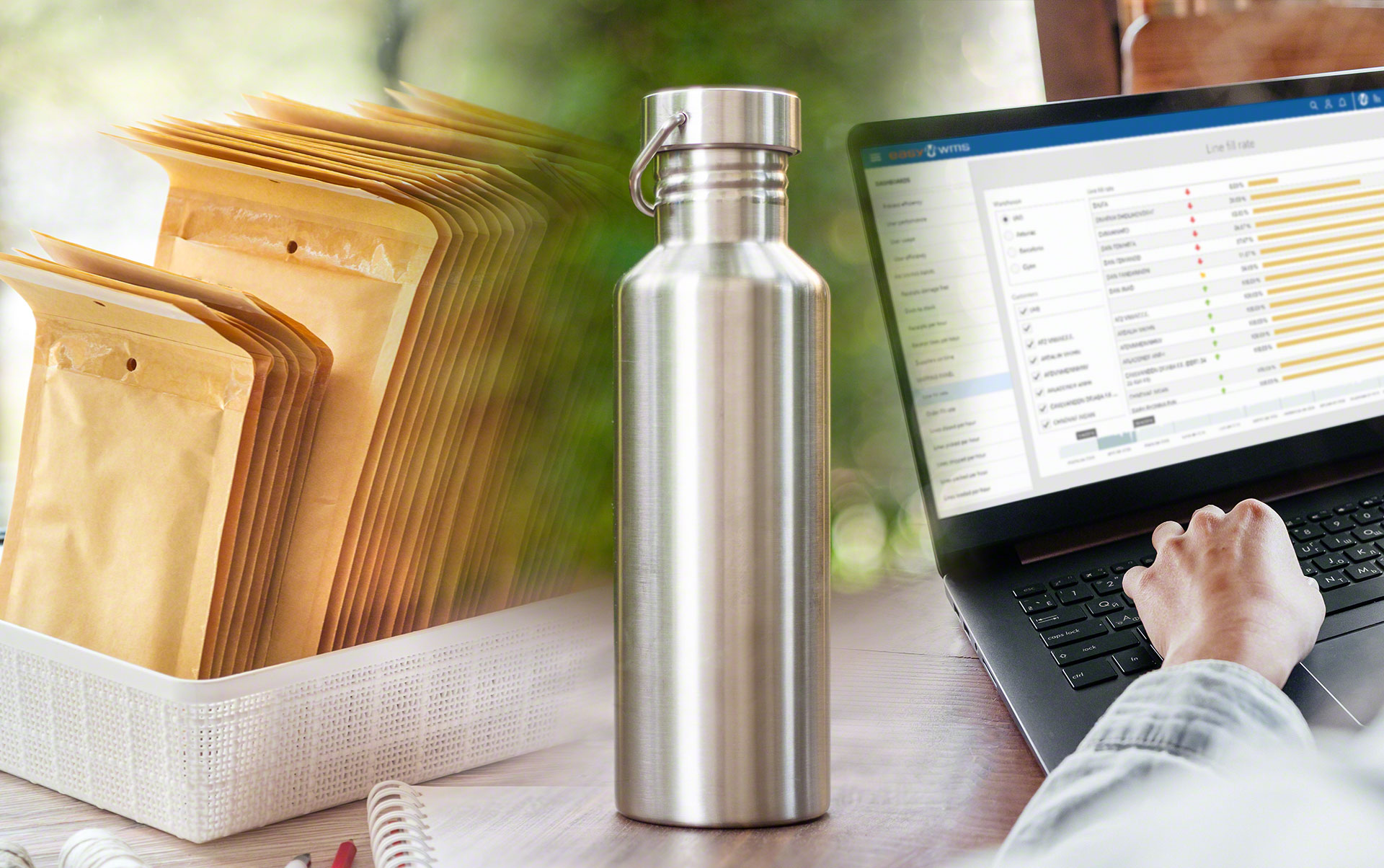 By moving to the new installation, Intermark Packaging & Labelling not only aims to boost its storage capacity, but also take goods management to the next level. The goal is clear: to provide more efficient customer service.
The firm will no longer oversee all products and operations in its warehouse manually, which entails a high risk of making mistakes; instead, will do so digitally. Easy WMS will control all stock in real time, organising items based on their characteristics and turnover. In addition, the WMS will supervise order preparation and design routes in the installation that optimise operator travel. As a result, storage and picking tasks will be safer and more agile than before.
Moreover, Mecalux will instal two modules that will add features to Easy WMS and provide greater control in Intermark Packaging & Labelling's supply chain. With Supply Chain Analytics Software, the company will know the status of its warehouse operations (inflows, outflows and order prep) so that managers can make improvements that boost throughput. With Multi Carrier Shipping Software, the WMS will communicate directly with the transport agencies that distribute the orders for the purpose of minimising both delivery times and possible errors.
Easy WMS from Mecalux will enable us to efficiently manage our new installation in Terrassa, where we'll consolidate our two current logistics centres. This warehouse will triple our current capacity, and from there, we'll manage between 170 and 200 dispatches a week for over 1,300 active customers. Our objectives with this project are to streamline picking, improve stock control and maximise our storage capacity.
Nearly 50 years in business
Intermark Packaging & Labelling is dedicated to the distribution of packaging and labelling products to large enterprises, mainly in Spain, Portugal and North Africa. Through its partnership agreements with globally renowned manufacturers in the sector, it provides its more than 1,300 customers with made-to-measure solutions at a competitive price.