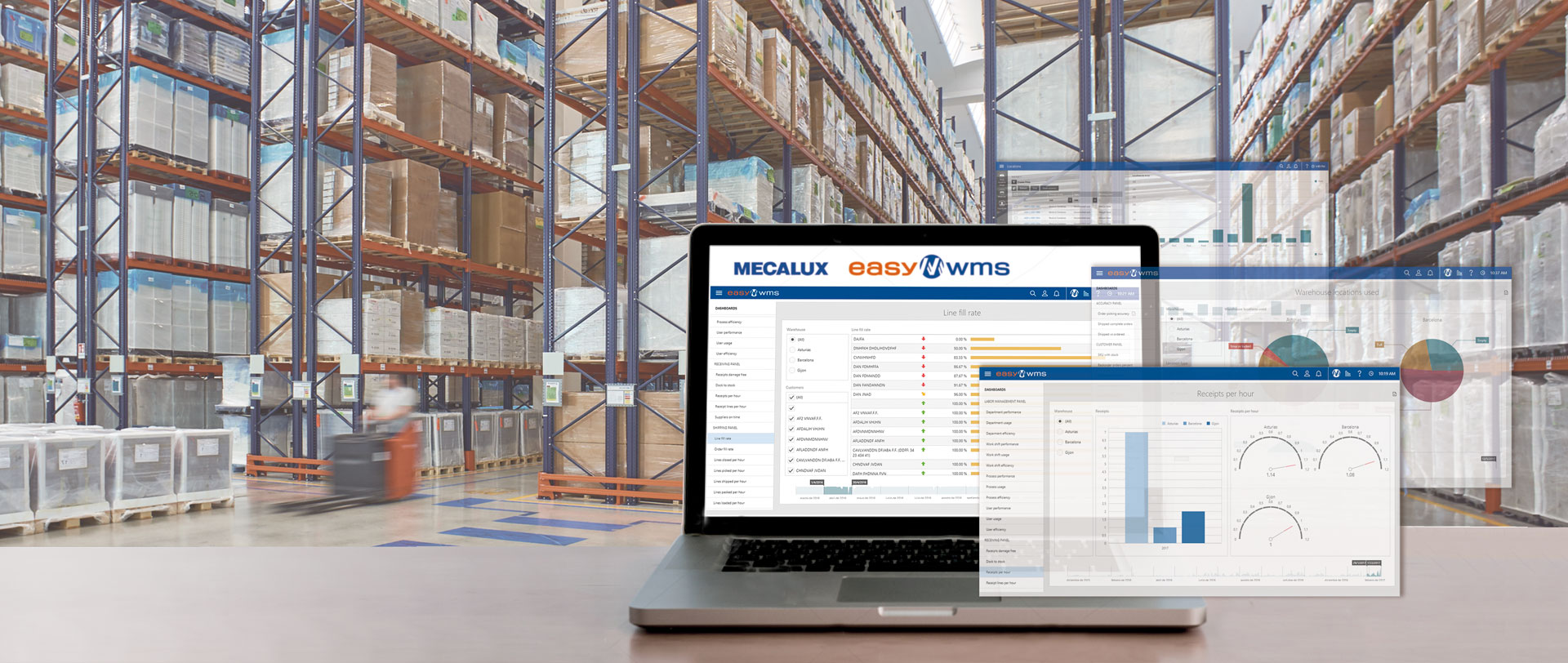 Supply Chain Analytics Software
Streamlined viewing of your operations for strategic decision-making
Contact our experts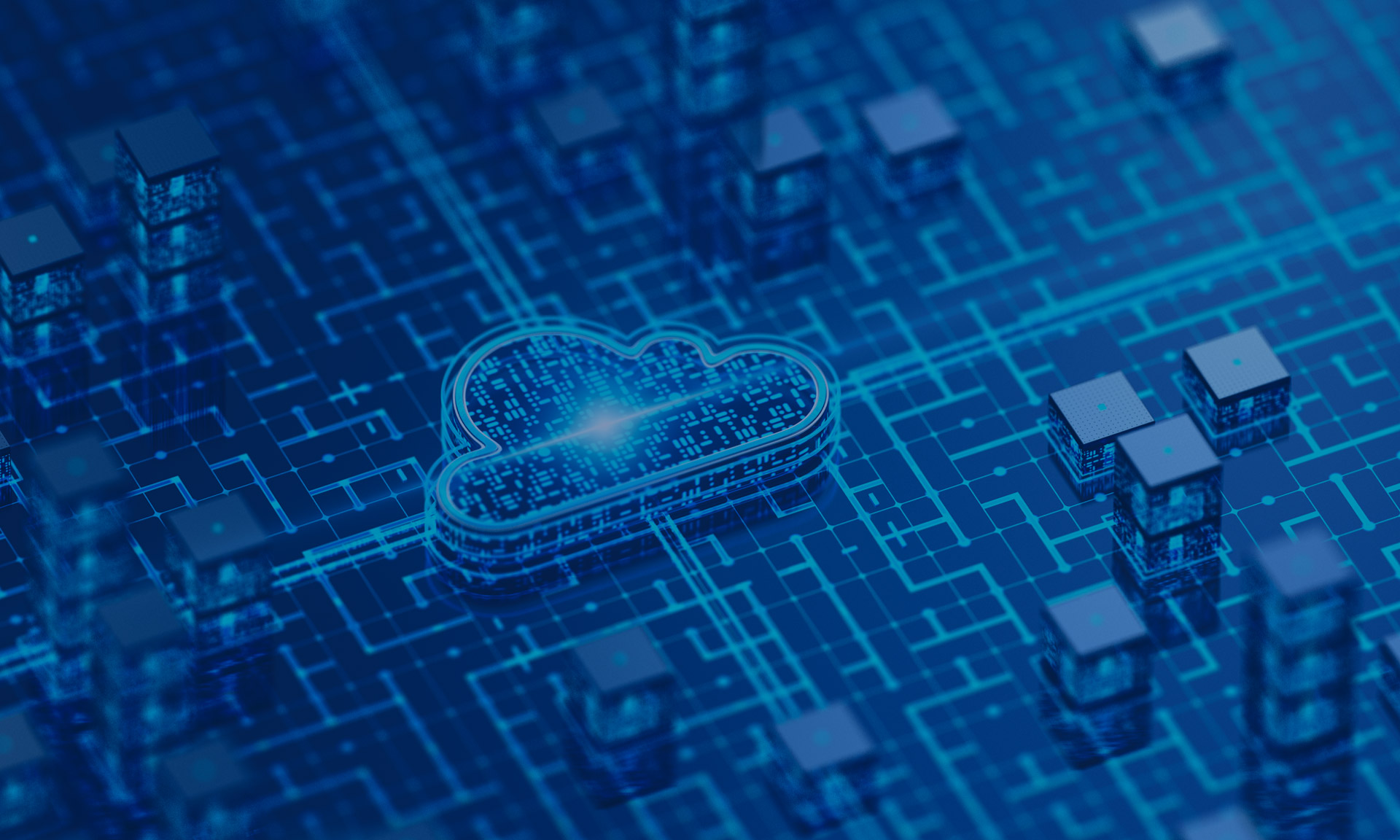 Multiply company productivity using data generated in your warehouse
Logistics 4.0 produces an infinite number of parameters and variables that are impossible to analyse without previously processing them. Easy WMS's Supply Chain Analytics module segments and structures the large amount of data generated every day in a warehouse to convert them into useful information: order preparation rate, goods received per hour, and percentage of occupancy by location, among other markers.
This Easy WMS module enables you to know the status of all warehouse processes, ensuring full control over decision-making and, above all, multiplying the efficiency of your firm's logistics operations.
Identify opportunities for improvement using the data your warehouse generates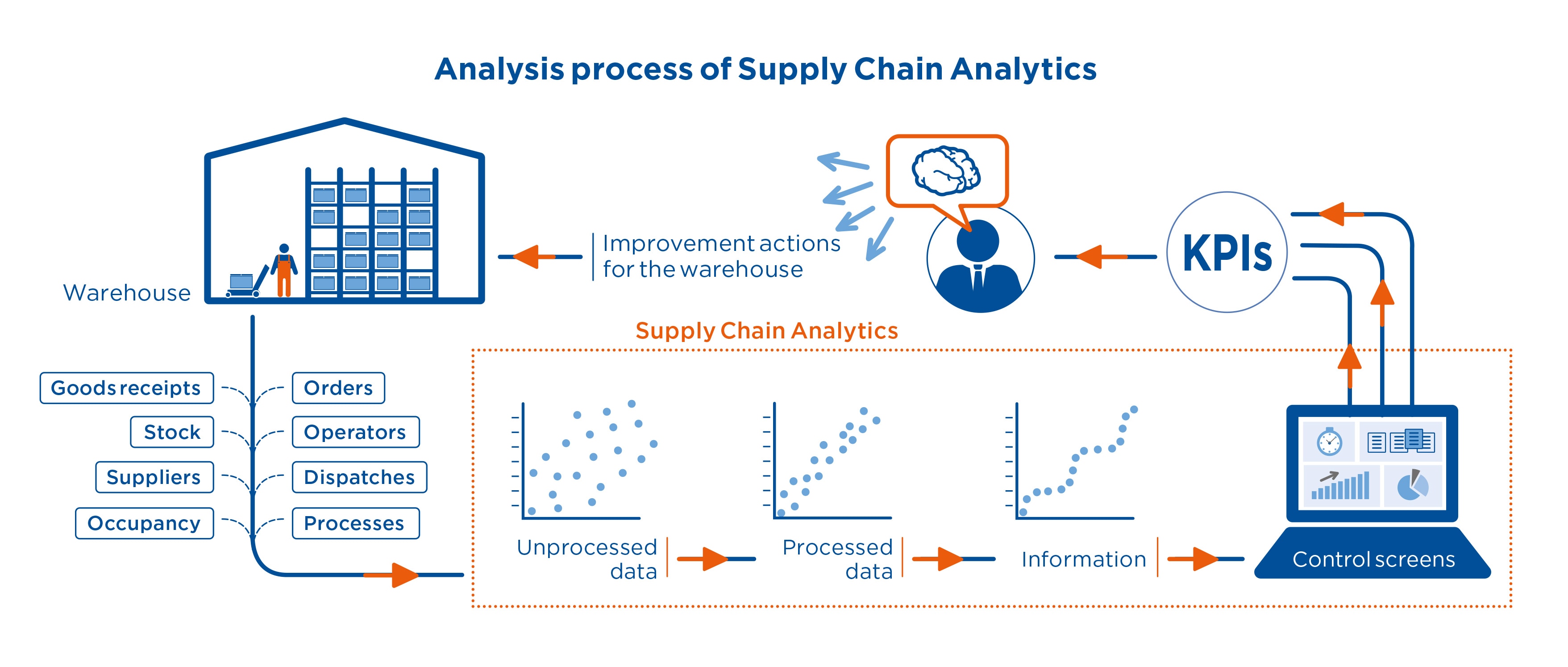 Ready to leverage big data opportunities?
Any warehouse management software will constantly generate data on installation operations — data that are impossible to monitor, manage and decipher manually. There is no point in gathering all that information if you cannot interpret it and make decisions based on your centre's performance.
To this end, Easy WMS features the additional Supply Chain Analytics module to apply big data to the installation. This helps logistics managers to sort and refine all the information produced in the warehouse and convert it into different actionable KPIs, allowing you to make decisions that improve productivity.
Thanks to this tool, warehouse managers can identify inefficiencies and opportunities for improvement in the installation with the aim of making strategic decisions based on the throughput of each operation.
Advantages of Supply Chain Analytics

Agile and efficient decisions:
it facilitates comprehensive information control in order to make the best decisions for the warehouse.
More productivity:
it monitors information on warehouse processes to boost efficiency and productivity.
Continuous improvement:
it compares the extracted data with statistics of comparable warehouses in the same sector to detect errors and obtain improvement opportunities.
Personalisable KPIs:
it lets you add custom performance indicators that complement those already incorporated in Supply Chain Analytics.
Multi-warehouse app:
it is the ideal tool for comparing the operations of various installations of the same company to identify inefficiencies, correct them and implement upgrades.
THE LOGISTICS MANAGER WILL MAKE STRATEGIC DECISIONS BASED ON WAREHOUSE THROUGHPUT
Supply Chain Analytics in action
Supply Chain Analytics consists of control screens and graphs with information collected on logistics operations in the warehouse. This module comes with the logistics sector's main standard performance indicators and can be further personalised with new specific KPIs for each business.
Additionally, the software has an interface to easily create custom KPIs as required, simply by combining all those variables available in Easy WMS.
This module is equipped with the following panels and relevant KPIs, among others:
Goods receipt

Dock to stock.
Damage-free receipts.
On-time suppliers.

Dispatch

Rate of prepared lines.
Rate of prepared orders.
Orders dispatched per hour.

Order accuracy

Preciseness of orders prepared.
% orders correctly dispatched.
Ratio of dispatches to orders.

Customers

% SKUs in stock.
% backorders.
% on-time dispatches .

Quality

% products stored.
% inventory shrinkage.


Capacity

% occupancy per location type.
% locations used per item type.
Days on hand.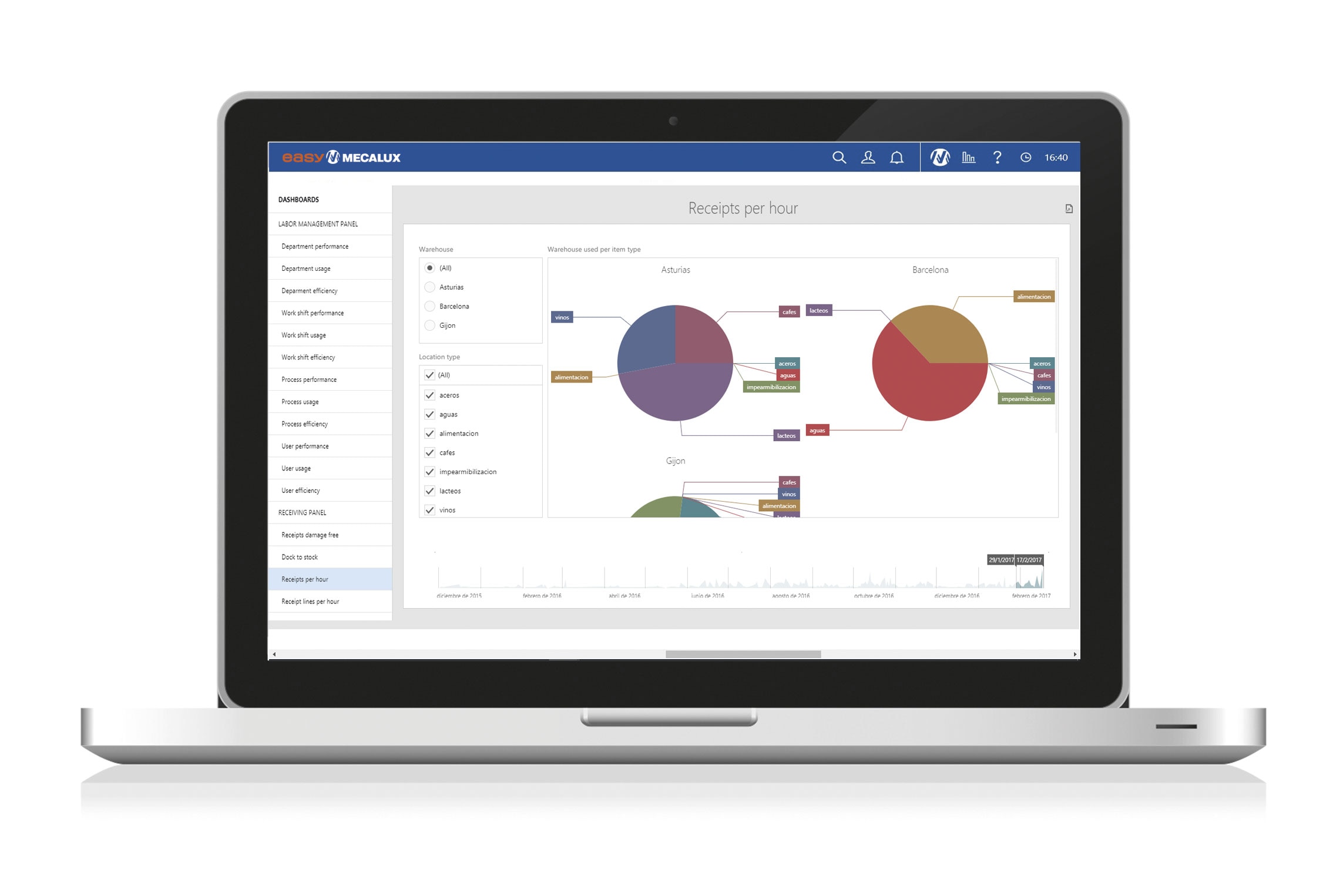 Testimonial
"Now that the software is well-established in our warehouse, the next step will be for us to leverage all this information and apply logic to reshape processes and make them more efficient."