Kronopol goes automated: Mecalux constructs custom warehouse for timber products
11/02/2016
Kronopol, one of the world's leading producers in wooden material manufacturing, has commissioned Mecalux to construct its new automated warehouse for pallets, where the floor panels fabricated by the company will be deposited. The warehouse, composed of four aisles with double depth racks, measures 30.3 m high, 32.9 m wide and 89.3 m long. In each aisle a stacker crane will circulate that is able to move 840 x 1,410 x 1,200 mm pallets, with a maximum weight of 1,075 kg each.
This installation, which is scheduled for completion in the third quarter of 2016, was the Kronopol organisation's most substantial investment in 2015. Its construction, apart from increasing storage capacity by maximising available space, will give the company a series of advantages. Among these are complete automation, an increase in the loading and unloading speeds of vehicles, and the preclusion of damaged goods caused by forklift usage. In addition, the warehouse is also distinguished by being environmentally friendly because the solutions used will work via electricity, which will eliminate the emission of gases.
The Polish company Kronopol, present in more than 50 countries, has been part of the Swiss Krono Group holding company since 1994. Throughout this process, the firm has become a worldwide leader in their sector, thanks to the quality and variety of their timber products earmarked for the manufacture of interior finishings and furniture.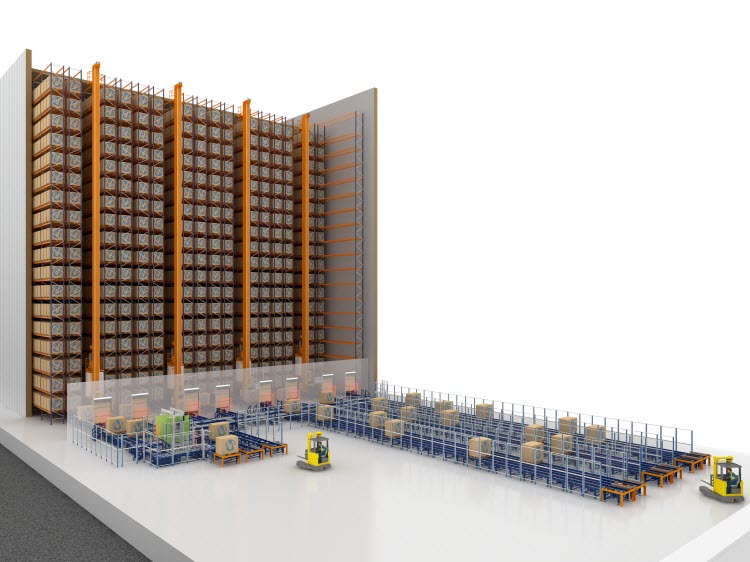 Guardar
Guardar