Mecalux will equip two Lanxess warehouses in Germany
27/11/2018
The chemicals multinational Lanxess knows full-well that to handle its growing business only one partner would do: Mecalux. The two companies maintain a close business relationship resulting in two new projects in Germany: a warehouse in Dormagen (comprising push-back racks and the semi-automatic Pallet Shuttle system) and another warehouse in Leverkusen, which is still under construction (to be equipped with the automatic Pallet Shuttle system).
The warehouse in Dormagen, at the west of the country, already works at peak performance. Mecalux has fitted it out with high-density push-back racks operated by the semi-automatic Pallet Shuttle system, meaning it enjoys a total storage capacity of 200 pallets.
If anything sets these two storage systems apart, it is the agile goods flows and the reduced handling times. In the case of the push-back system, the pallets are pushed/inserted into the racking. Meanwhile, in the Pallet Shuttle system, it is the automatic shuttle which moves inside the channel with the load and deposits the goods in the furthest open position.
Lanxess asked for Mecalux's collaboration yet again to fit out its new Leverkusen warehouse, to achieve such good results with this installation. In this instance, it has opted to install the Pallet Shuttle system once again, but one that is fully automated. This warehouse comprises a single aisle with two blocks of 9 m high racks on each side that will provide a 233-pallet storage capacity. The stacker crane that runs in the aisle will transport the goods to their specific channel automatically and, then, the Pallet Shuttle will take charge of depositing the goods in their assigned locations.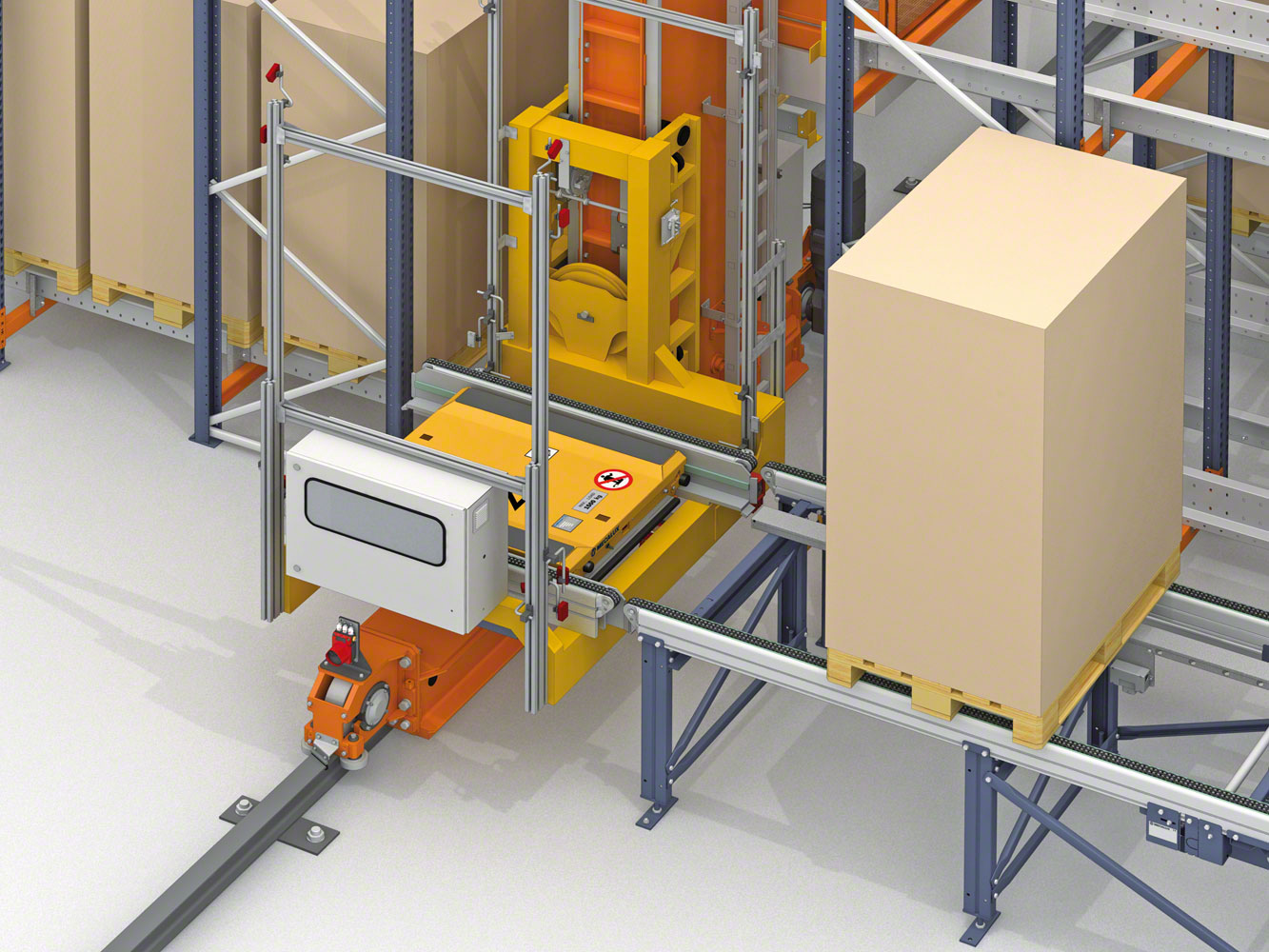 A company presence in more than 25 countries
Lanxess is one of the largest multinational chemical companies, with more than 19,200 workers and around 70 manufacturing centres throughout the globe. Its business is based on the development, manufacture and sale of chemical products and plastics.