Mercadona will open supermarkets in Portugal with the help of Mecalux
05/02/2019
Mercadona, the leader in the Spanish supermarket sector, will open between eight and ten supermarkets in Portugal sometime in the second half of 2019. The company is building a logistics centre near Oporto to supply these shops and which will be equipped with pallet racks and drive-in pallet racks.
In dealing with these expansion plans, Mercadona went with the Mecalux's rack storage support, once again, as it did recently in its distribution centre allocated to online orders in Valencia.
The new centre, located in the Portuguese city of Póvoa de Varzim, is where 24 aisles with 42 m long pallet racks will be installed, as well as three blocks of drive-in pallet racks to store dry goods. Parallelly, the centre will also be equipped with a cold-storage chamber and another for frozen-storage also fitted out with pallet racks for products that require controlled temperature storage. Overall, the new Mercadona centre in Portugal will be able to house 2,461 pallets.
It will be the first time that this supermarket chain, which has 84,000 full-time employees and more than 1,620 supermarkets spread throughout the Spanish territory, will open shop outside Spain. The first Portuguese supermarkets that will open starting in the second semester of 2019 will be located in the Porto, Aveiro and Braga districts.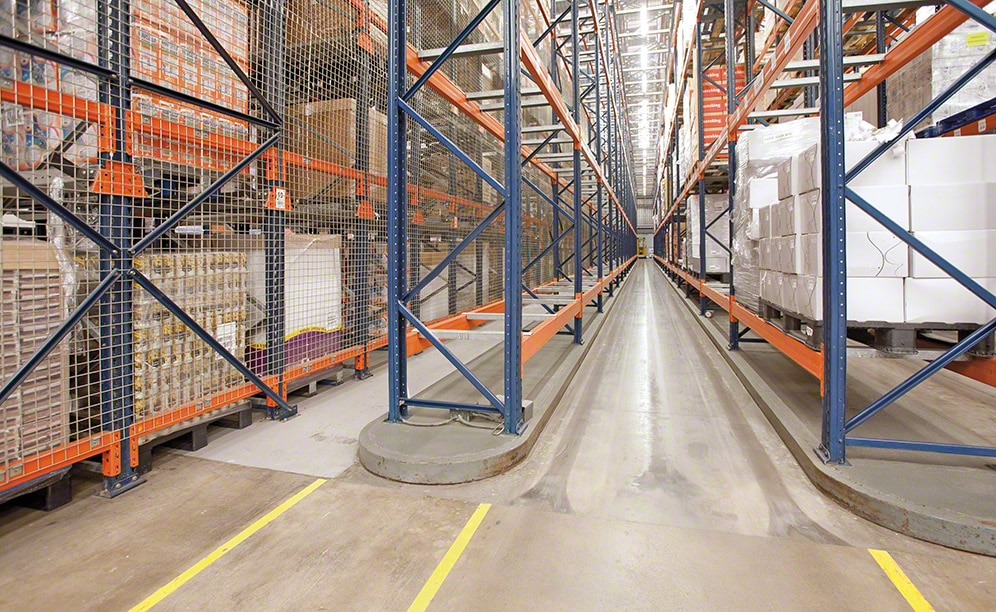 650 new job positions in Portugal
Founded in 1977 inside the Grupo Cárnicas Roig, Mercadona is the leading supermarket chain in Spain. The company had annual sales of 22,915 million euros in 2017, 6% more than in 2016, and has experienced 5% growth in its sales volume. The opening of the first supermarkets in Portugal, over the course of 2019, will entail a 100-million-euro investment and the creation of 650 new job positions.