01 Aug 2022
SumSol, a Spanish distributor of photovoltaic materials, will digitise its logistics operations with Mecalux's Easy WMS, increasing the productivity of its two warehouses in Madrid and Seville.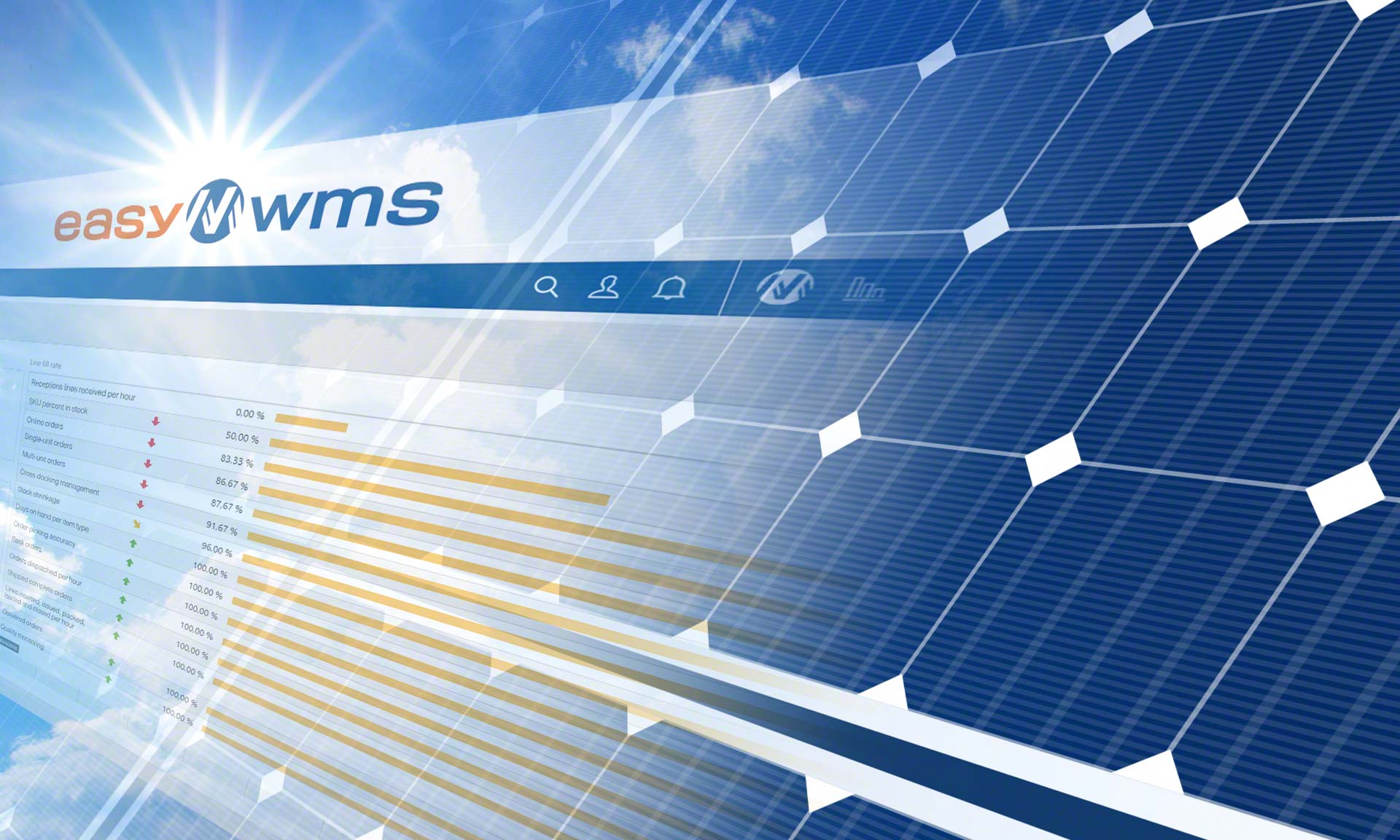 "We've been doubling our turnover for three years now," says Antonio Antón López, Sales Manager at SumSol. To cope with its exponential growth prospects, the photovoltaic distributor will modernise its supply chain by opening a new logistics facility in Madrid equipped with the Easy WMS warehouse management system from Mecalux.
This software will optimise operations in SumSol's new logistics facility in Madrid as well as the one it has in Seville. "Our aim is to improve our processes and gain in agility to offer our customers excellent service. With the warehouse management software, we're looking forward to eliminating errors in order fulfilment and having absolute control over everything taking place in the two facilities," says Antón.
Another feature of Easy WMS is full product traceability. The logistics software will monitor SumSol's 2,000 SKUs in stock in real time, from the minute they arrive at the warehouse until their dispatch. "Knowing the exact status of the stock and correctly organising the goods in both facilities is essential to improve our operations. By distributing our products in optimal locations, we can be even more efficient, which will help us respond to business changes," says Antón.
"The corporate world is changing. The current trend is that if you don't digitise your business, you'll be left behind," says Antón. With Easy WMS, the company will overhaul its logistics infrastructure, benefiting from improvements — e.g., complete traceability — that will boost its business.
About SumSol: solar energy experts
Founded in 1999, SumSol is a pioneer in the distribution of photovoltaic material. Headquartered in Madrid and with offices in Seville, the company works hand in hand with the renowned brands in the market. It distributes solar power systems to any point in Spain. With a clear commitment to customer service and support, it looks to offer the best solution for each particular case and ensure the proper operation of the equipment supplied. SumSol's top priority is customer satisfaction. It strives to meet the needs of its clientele as well as product and service expectations.