Digitisation will boost the productivity of wine company Vermuts Miró
29/06/2022
Wine business Vermuts Miró will improve the efficiency of its new, 2,294 m² facility with Mecalux's Easy WMS warehouse management software. Additionally, it will install the Pallet Shuttle system, a technology solution that inserts and removes pallets from their locations with full autonomy.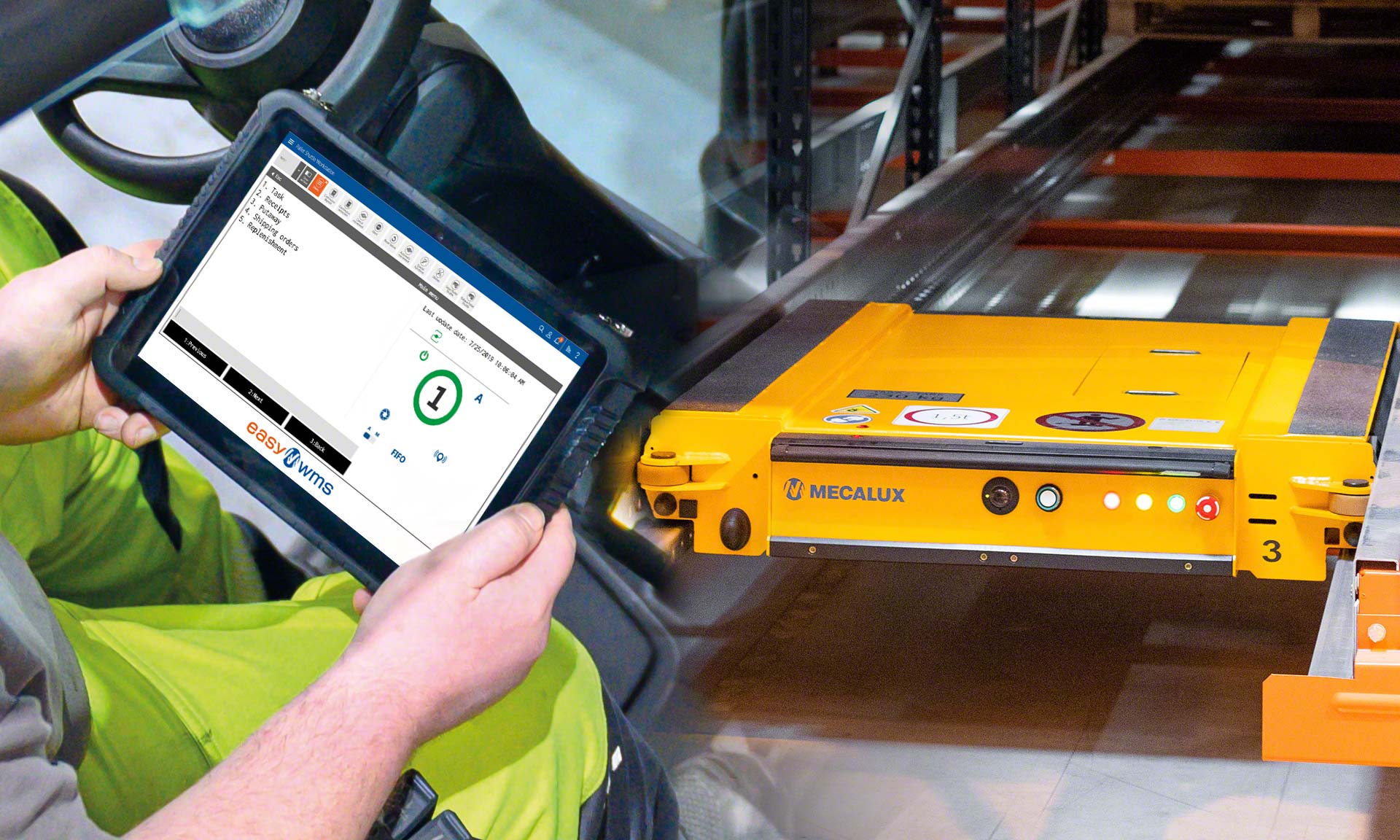 "To maximise the productivity of our supply chain, we're going to digitise operations in our new logistics centre with Easy WMS warehouse management software from Mecalux," says Juan Manuel Corredor, Industrial Director at Vermuts Miró.
The software — to be deployed in the cloud model — will improve the time devoted to logistics operations. To do so, it will send operators precise instructions on what to do at every turn so that they can complete their tasks more quickly.
To work with the storage system, the operators will use a tablet with the WMS & Pallet Shuttle Integration module. This extension of Easy WMS incorporates basic functionalities to enable operators to manage the movements of the electric shuttles.
One of the main reasons why Vermuts Miró decided to digitise its logistics centre is product traceability. "The software will control the exact location of each item, allowing us to monitor movements of stock in the facility in real time. This is essential for increasing the productivity of our business," says Corredor.
Another priority for Vermuts Miró was digitisation of information. "Our aim is to analyse costs in our supply chain and make strategic decisions to drive our business growth," says Corredor. The Mecalux software will provide the company with constantly updated information on the status of its stock to optimise operations such as order picking and replenishment.
The new Vermuts Miró warehouse represents a step forward for the company's logistics infrastructure. Easy WMS coordinates and orchestrates all operations with the single goal of boosting productivity.
About Vermuts Miró: benchmark for quality
Vermuts Miró is a wine company founded in Spain in 1914. Since 1957, it has specialised in the production of vermouth. To this day, it continues to use its original formula, kept by the family under lock and key. Vermuts Miró combines traditional vermouth making with the latest technologies in filtration, stabilisation and packaging systems. As a result, the brand is present in over 30 countries.