Automation to manage the automotive paint of Bollig & Kemper
25/02/2019
Bollig & Kemper, an automotive paint maker and distributor, will install an automated warehouse for pallets in its Plessis-Pâté centre, just 30 km from Paris. Additionally, Mecalux will roll out its Easy WMS warehouse management system, as well as some pallet racks in this solution.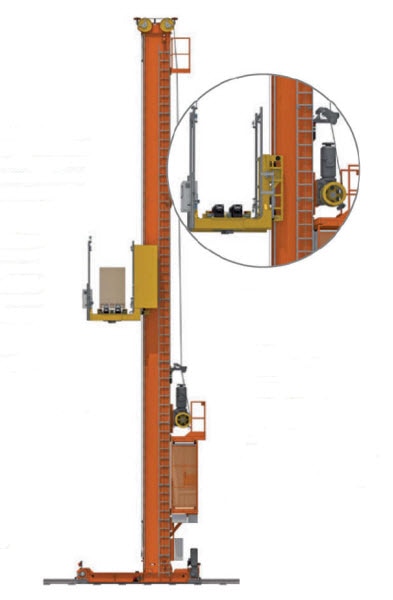 The automated warehouse will comprise a 40 m long aisle where a single-mast stacker crane will run. The automated warehouse, with its 380-pallet capacity and a height of 12.5 m, will supply the production area through laterally-placed conveyors set 5.2 m off the floor.
The solution will also include the installation of two, 6.5 m high pallet rack aisles that will offer capacity for 448 pallets. These will house finished product and raw material utilised in the manufacturing process.
Francis Lepême - Project Manager at Bollig & Kemper
"We chose Mecalux for its professionality and how well our two companies got on during the design phase. And, those qualities combined with a technically-efficient, affordable solution. The stacker crane provides us with many advantages, such as reduced operational overhead, manufacturing times and human errors."
A century of experience
Bollig & Kemper develop, make and distribute synthetic car paints throughout Europe. Founded in 1919, the company runs its headquarters out of Cologne (Germany). Since January 2016, Bollig & Kemper has been a Nippon Paint Holding Europe subsidiary, a Japanese paint and paint products manufacturing company with branches in Asia, North America and Europe.