In modern warehouses, the simplest and most widely used piece of equipment is the pallet truck. This equipment is for transporting, not lifting, and in most cases tends to be manually operated.
These machines are highly versatile and can be used to perform a number of tasks, such as loading and unloading trucks and transferring pallets and containers over short distances, and as auxiliary support equipment for picking operations. They are also employed as auxiliary equipment to supply the intake areas, positions within the warehouse where the unit loads are placed so that they can be collected by all types of forklifts (including counterbalanced, reach, VNA, and even stacker cranes) and placed in the corresponding spaces.
In general, pallet trucks or trucks, but particularly manual ones, are essential low-cost elements that can be used to resolve situations (at times difficult ones) in all warehousing activities.
Pallet trucks can be manual or electric. Manual ones are controlled by an operator who must be on foot, while electric ones enable the person to use them on foot or ride on them, depending on the model. Both types are described below.
Hand pallet trucks
These do not have any electrical devices, and so have to be moved manually. Their skids (the parallel platforms that sustain loads) can be raised slightly to lift the pallet off the ground, making it easier to move the pallet. They are very widely used in most warehouses, particularly for auxiliary tasks.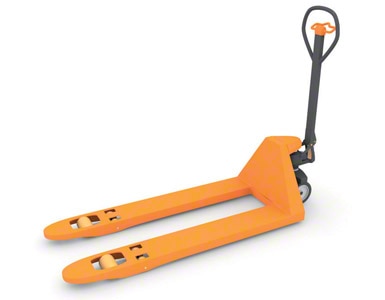 Manual pallet trucks are used for a variety of auxiliary warehouse fulfillment tasks.
Electric pedestrian pallet trucks
These pallet trucks have motors that allow them to move and lift the pallet slightly off the ground. The operator accompanies the pallet truck on foot and handles it by using the controls.
The motors in the electric pallet truck are used to both move and raise the pallet off the floor (image provided by Toyota).
Electric rider pallet trucks
These are similar to the pedestrian variety, but operators ride on a folding platform (bottom left picture) or on a seat (bottom right picture).
| | |
| --- | --- |
| | |
| Image provided by Toyota | Image provided by Toyota |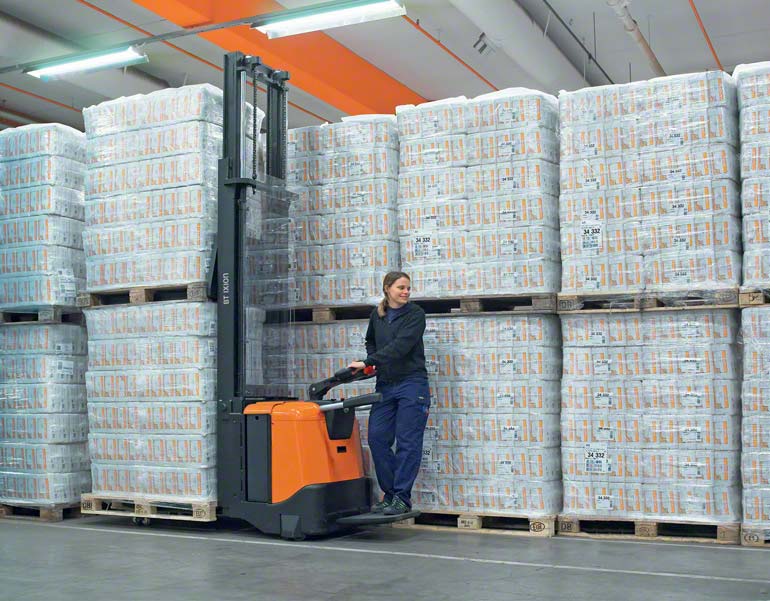 The operator rides the electric pallet truck to carry out warehouse tasks. Image provided by Toyota.