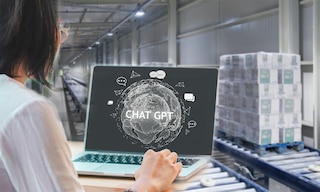 ChatGPT: will it transform the supply chain?
07 Mar 2023
ChatGPT is a game changer in the world of chatbots. But can it really be useful in the supply chain and logistics? This tool applies advanced machine learning techniques to simulate actions that, until recently, were reserved for the human mind. Solving math operations, generating programming codes, answering user questions and creating literary texts are just some of the skills of this new conversational artificial intelligence (AI) system.
Launched in late 2022 by research laboratory OpenAI, ChatGPT has burst onto the scene with its unsettling capacity for interaction and expertise in providing comprehensive responses in real time. It only took ChatGPT five days to reach more than one million users. It broke records set by platforms such as TikTok and Instagram and apps like Spotify and Dropbox.
The ChatGPT (Chat Generative Pre-trained Transformer) AI system is an evolution of the existing chatbots on the market. According to IBM, "a chatbot is a computer program that uses artificial intelligence (AI) and natural language processing (NLP) to understand customer questions and automate responses to them, simulating human conversation." ChatGPT combines machine learning and deep learning techniques as well as huge amounts of data to understand the context of a conversation and mimic speech patterns. Chatbot technology makes it easier for users to search for information, responding to their demands in an agile, efficient way.
ChatGPT offers more features than other chatbots on the market. It has an interface that allows users to interact more easily and accurately with the AI system. Laure Soulier, an Associate Professor of Computer Science at Sorbonne University (Paris), explains: "ChatGPT is not a breakthrough, but rather an improvement of existing models and contributes to democratise artificial intelligence to the general public through an accessible conversational interface."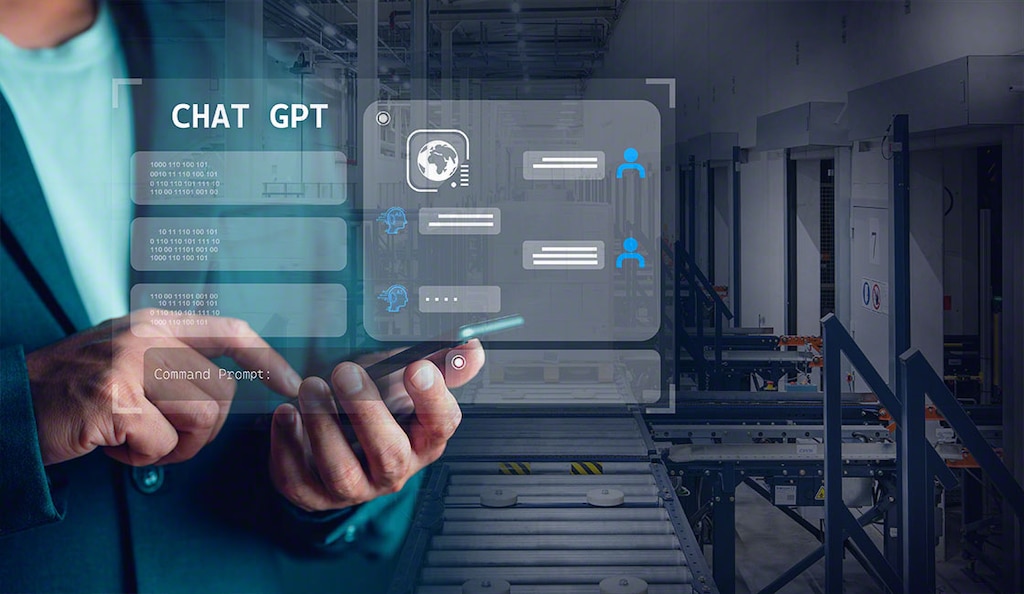 How can ChatGPT improve logistics and industry?
ChatGPT applies the technologies of AI, a cornerstone of logistics in recent years. "The transformation potential of AI technologies within supply chains is endless and we've only really scratched the surface in terms of exploring how and where AI can be applied in the context of supply chains," said George Bargiannis, Subject Area Leader for Computing and Information Systems at the University of Huddersfield (UK), in a conversation with Mecalux.
While the democratisation of chatbots could broaden the horizons of industry, it remains to be seen whether conversational technology will gain a foothold in the supply chain. According to Esteve Almirall, a Professor in the Department of Operations, Innovation and Data Sciences at Spain's Esade Business School, ChatGPT could cover a clear supply chain need: "Resolving customer doubts is an unresolved problem. Until now, the interaction of chatbots with customers hasn't been very successful. This is an area where we'll see big improvements in the coming years — it's especially important when selling technical products where the questions are far from obvious."
Another potential application of ChatGPT in the supply chain could be automatic document generation. Large language model (LLM) technology enables ChatGPT to recognise, summarise, translate, predict and generate text and other content based on knowledge acquired from massive data sets. Almirall highlights the application of ChatGPT to generate documents automatically: "Even if linguistic models don't move boxes, plan routes or predict demand and supply chain delays, they could still have an impact on logistics. That is, large language models may hold promise of transforming this field by producing automated drafts of contracts, sales proposals, etc. that will only need little or no revisions, therefore increasing the productivity of these areas."
ChatGPT, supply chain and information reliability
Bargiannis argues that it's still too soon to determine the importance of this technology for companies' logistics operations: "As with all new AI technologies, it's hard to establish the potential impact ChatGPT may eventually have, before extensive and thorough validation and testing."
The validity and reliability of the information is another point of controversy when it comes to technological innovations such as ChatGPT. "End-to-end visibility across the supply chain is still a major challenge and achieving it would be, in my opinion, a prerequisite for any ChatGPT effort to be impactful in a particular supply chain or across supply chains," says Bargiannis.
ChatGPT uses linguistic models to manage large datasets. For Bargiannis, this chatbot model could have a real application in the supply chain: "Integrating LLM-powered chatbots in either customer-facing processes or internal processes such as supplier selection can facilitate finding answers to questions and making optimal decisions. And this can eventually lead to reduced operational and resourcing costs."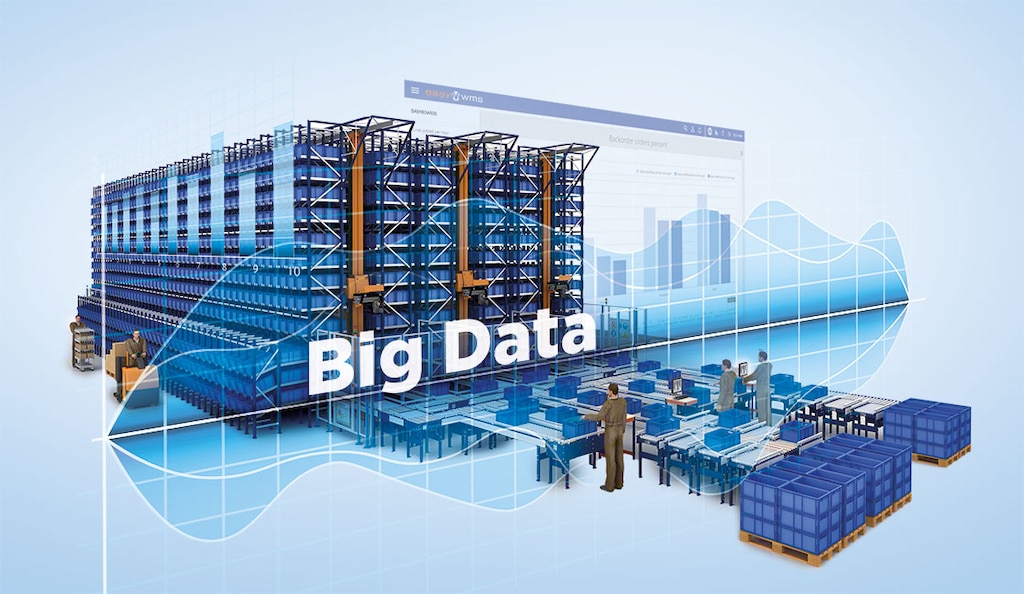 Nevertheless, the success of this technology could depend on its ability to discern which information is truthful and which is false or simply irrelevant for the user: "Wider integration and adoption of intelligent technologies in supply chains can only be achieved if these technologies have the ability to at least partially explain their responses," says Bargiannis.
What impact can the use of inaccurate information have on ChatGPT? Vaggelis Giannikas, Director of the University of Bath's Centre for Smart Warehousing and Logistics Systems, gives an example: "If you're trying to track a parcel and ChatGPT gives you a random estimation for its delivery date, is this better than no estimation at all?" Giannikas notes that there is still a long way to go before ChatGPT can have an impact on the supply chain: "I would say we need to understand more about the way the technology works before we jump straight into using it for industrial purposes. Whether the information is a) true, b) guessed with some likelihood of being true or c) completely rubbish — this needs to be understood more."
The potential of ChatGPT in the supply chain
Over the past few months, ChatGPT has taken the world by storm. The OpenAI chatbot already has more than 100 million unique users per month. Its growth potential is undisputed. However, will this technology play a significant role in the supply chain?
It's still too soon to tell. But what is certain is that to play a decisive part in companies' logistics operations, AI solutions such as ChatGPT must have internal procedures that verify the veracity of the data. Only then will it be possible to achieve processes that are not only agile, but also reliable.