06 Sep 2021
Distributed order management (DOM) consists of software that automates, optimizes, and controls all order fulfillment phases to deliver products to customers on time and at the lowest possible cost.
In this post, we'll show you how this method is becoming a key pillar in logistics, especially in companies with omnichannel strategies that deal with high volumes of orders from different channels and that need to be promptly delivered to customers.
Distributed order management: essential for optimizing order delivery
Distributed order management (DOM) came about as the result of changes in the market and in consumer habits. One of the greatest challenges facing businesses in recent years is omnichannel retail: customers use multiple channels — physical stores, online stores, marketplaces, and cellphone apps — to make their purchases. The ongoing digital transformation is forcing organizations to adapt to this new scenario to provide fast, impeccable service via all channels.
Against an increasingly complex omnichannel backdrop, how can companies refine their warehouse processes to ramp up speed and dispatch items in the shortest time possible? A distributed order management system is software that optimizes the management of orders from various channels to deliver goods to customers on time while incurring minimal costs. Distributed order management systems control and improve all processes, from the time the customer places the order until it is distributed. It does this with a single objective: to achieve efficiency to adapt to new consumer habits and have satisfied customers.
While traditional order management systems are centered solely on order processing itself, DOM systems go a step further: they are charged with supervising the execution and fulfillment of orders from different channels to guarantee excellent service and customer satisfaction. According to the needs of each organization, the two systems can complement each other.
So, what kinds of businesses can benefit from a DOM system in their logistics facility? Those with a high number of suppliers, a multi-location inventory management structure, and a growing SKU portfolio. With the help of a warehouse management system (WMS), these kinds of businesses can manage all information relating to the operations in their facilities in a centralized way and enhance all tasks.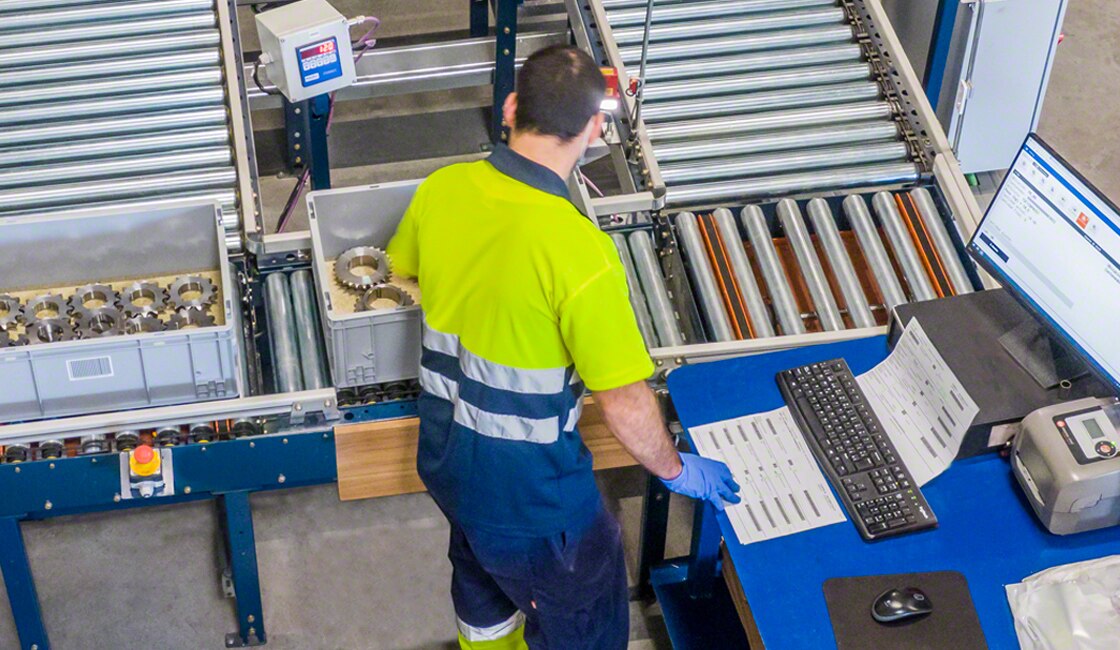 5 benefits of distributed order management
A DOM system comprises technology designed to optimize the supply chain in order to ensure the supply of orders to customers. This technology affords businesses the following benefits:
Overview of warehouse processes: a distributed order management system gives organizations a comprehensive view of their available inventory in real time and centralizes the order management process. The system provides detailed information to help businesses efficiently respond to market changes and increases in order numbers.
Route optimization: the DOM system automates the generation of goods routes to reduce customer delivery times. The software also designs pick paths inside the facility to guarantee that operators travel the shortest possible distances. Both operations are key for carrying out the other warehouse operations properly, including order preparation and dispatch.
Integration with all channels: integration is crucial for serving all customers in any channel effectively. That is, all the channels must work together in a coordinated way. Through technology, the warehouse can communicate with the online store to organize picking for orders placed as soon as possible (with the Marketplaces & Ecommerce Platforms Integration module from Mecalux, for example).
Lower costs: the distributed order management system lets companies separate orders to bring down costs, as well as group orders from different customers into the same shipment. Flexible, advanced logistics operations bring great advantages: when businesses make the most of the resources in their facilities, they're more productive. Therefore, they can ship orders to customers in less time.
Efficiency in procurement tasks: the DOM system makes warehouse procurement tasks much more effective, as it considers the needs of the various channels. It uses predefined logic to decide on the best time to carry out procurement — after receiving an order or in advance — to always have the necessary goods on hand and taking into account the demand forecast. In the e-commerce sector, retailers tend to rely on minimum stock levels, which consists of resupplying stock as it runs out.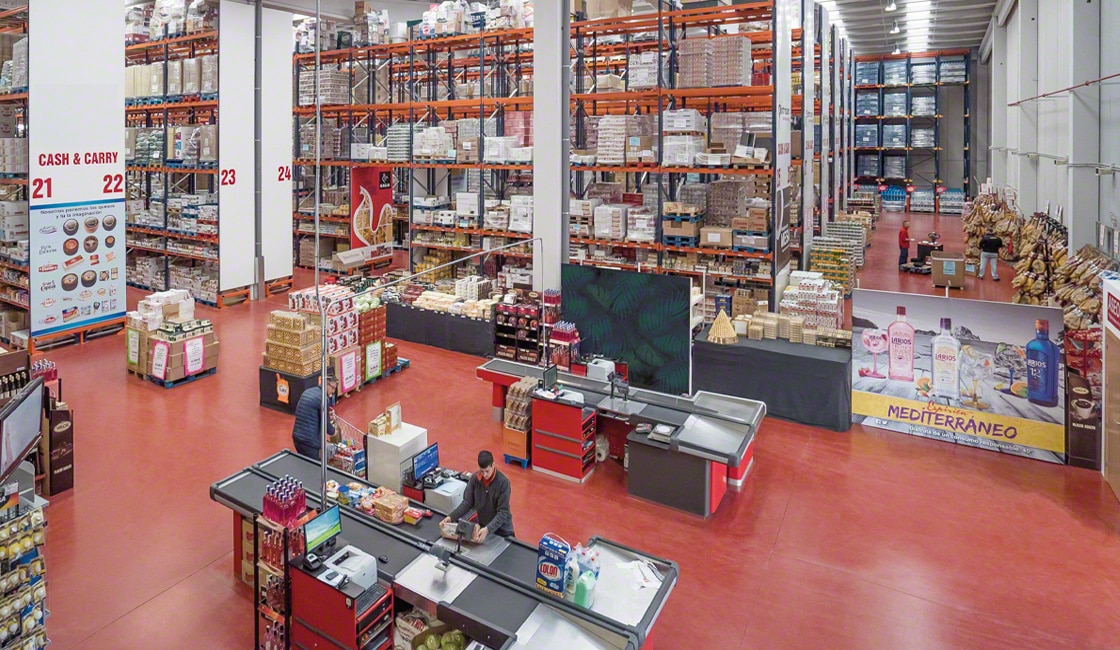 Mecalux software for distributed order management
The only way to obtain full transparency and visibility in the supply chain to meet omnichannel challenges is with the help of technology. A warehouse management system will enable you to control everything that takes place in your logistics facility, from goods receipt to order dispatch.
Easy WMS from Mecalux features the Store Fulfillment module, designed for businesses that want to control inventory across their warehouses and brick-and-mortar shops in real time. This solution syncs procurement operations and supervises replenishment, transfers between stores, and returns.
Technology is here to stay in the supply chain. For companies, a warehouse management system makes all the difference: it allows them to accurately control all processes in their facility and enhance their operations. The Easy WMS warehouse management system has been vetted in numerous logistics facilities around the world. Are you looking to optimize order fulfillment in your facility to serve your customers without delays or mistakes? Get in touch. We'd be happy to show you how Easy WMS can boost your business.