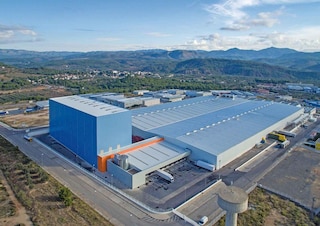 Green logistics: definition, challenges and solutions
16 Dec 2020
Eco-logistics or green logistics refers to the set of sustainable policies and measures aimed at reducing the environmental impact caused by the activities of this business area. This logistics concept affects the configuration of processes, structures and systems or equipment in the transport, distribution and storage of goods.
The traditional approach to logistics often leaves environmental sustainability on the sidelines during decision-making. On the other hand, the aim of green logistics is to find a balance between ecology and economy. How can you manage it? Why include green logistics policies in your company? What challenges does this particular logistics paradigm face? Here we analyse the main issues related to sustainable logistics.
The objectives of green logistics
Green logistics seeks to:
Measure the carbon footprint of logistics operations to establish a starting point for considering sustainability measures and controlling their results. One of the most widespread methodologies for calculating energy consumption and greenhouse gas emissions is the UNE-EN 16258:2013 international standard.
Reduce air, soil, water and noise pollution by analysing the impact of each logistics area, especially those related to transport.
Use supplies rationally by reusing containers and recycling packaging.
Spreading sustainability to the supply chain, eco-logistics is also shaped by the design of products and their packaging. Both must be designed to minimise their environmental impact.
What are the challenges facing green logistics today?
Today, the logistics industry is not known for its high degree of sustainability. Companies face significant obstacles in implementing environmental policies in the field of logistics. This is due to several causes:
1. Dependence on fossil fuels, especially in transport
Effective, economically viable solutions have yet to be found to wean the sector's fuel reliance in goods transport.
2. Last Mile Deliveries' impact on urban traffic
In particular, e-commerce deliveries have greatly increased the volume of delivery vehicles in large cities and many operate without carrying full loads when faced with mixed orders.
3. Lack of infrastructure
Local authorities are in the process of regulating emission limits. However, a cross-sectoral agreement is needed to put measures in place to build new facilities that meet the wants of those involved in logistics activities.
4. Businesses which need to invest
Whether logistics operations are carried out in-house or outsourced, the tight rates and margins involved don't always let you think about investing in infrastructure, process automation or more efficient handling equipment.
5. The invisibility of logistics to consumers
Generally, logistics isn't sustainable because neither is the customer. An additional problem exists: for the customer, logistics is invisible and increasingly so. It is difficult to apply green logistics policies when the customer demands, for example, 24-hour deliveries that prevent consolidating your loads or making the most of transport flows. Moreover, logistical costs are often not itemised in an invoice or are negligible. This diminishes their relevance and, therefore, reduces the reasons for a business to invest in its environmental sustainability.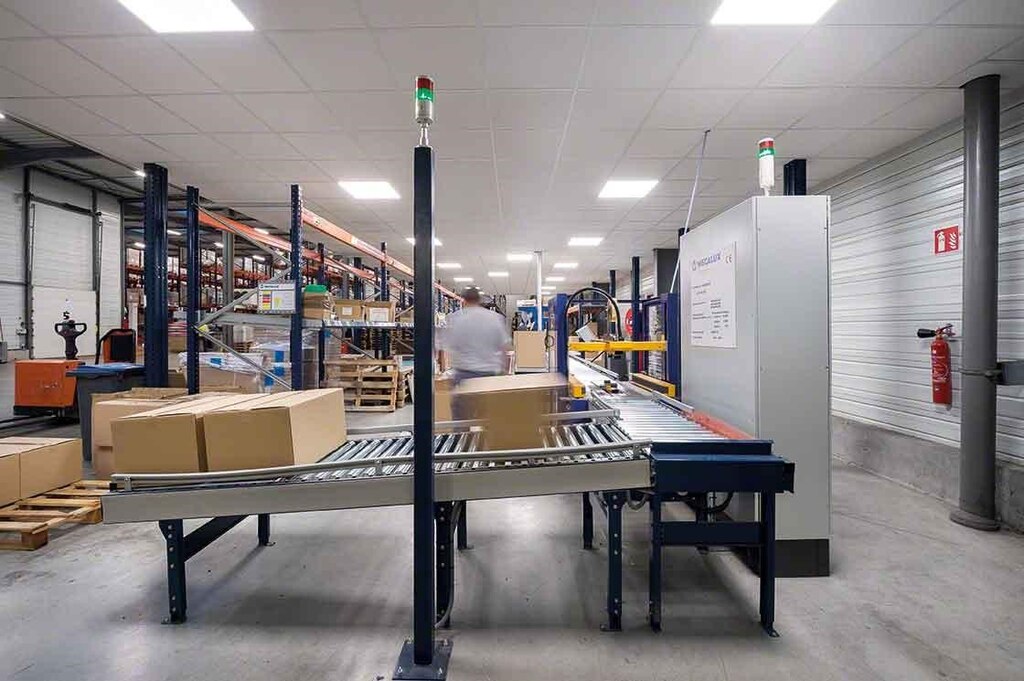 How to apply eco-friendly logistics approaches: strategies
1. Include eco-friendly criteria in your procurement policies
Sustainability criteria can be included in a company's purchasing and procurement policy when it comes to assessing suppliers' proposals. These can refer to:
Product characteristics: e.g., buying eco-friendly packaging and limiting the use of plastic in packaging.
Manufacturing processes: international regulations guarantee favorable environmental management. Mecalux is ISO 14001 certified, which ensures that an environmental management system has been implemented in the company's global operations.
The supplier's location, prioritising those closest to its facility.
In this way, the possibility of purchasing eco-friendly supplies could be evaluated. For example, more and more efficient industrial vehicle options curtail greenhouse gas emissions, especially in the light duty class. Moreover, it is worth looking into whether funding or a subsidy is available to help purchase them.
2. Optimise transport fleet management
Transport is a major carbon footprint area in the logistics chain. Aside from buying cleaner running vehicles, to limit emissions, it is necessary to use systems that assist delivery route planning and prioritise load pooling. Not only do you achieve higher efficiency in fleet management, but you also cut back the overall emissions produced by the transport.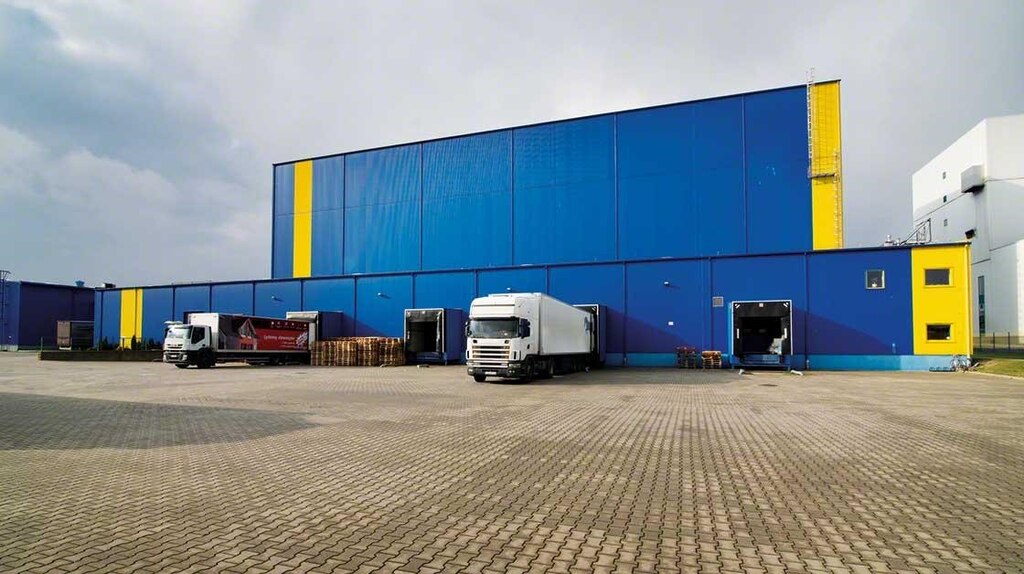 3. Have a warehouse that follows sustainable construction and management standards
The boom in the logistics sector is driving demand for new warehouses or forcing companies to redesign their infrastructure to meet market requirements. As such, there are different ways in which eco-logistics can be reflected in warehouse design:
The so-called 4.0 logistics buildings take centre stage: their design and construction incorporate environmental protection measures that guarantee sustainable management of the building. The Breeam or Leed certifications are two of the seals that endorse logistics warehouse sustainability. These certifications are granted by analysing issues such as the water and energy consumption efficiency, the use of alternative energy sources, the selection of construction materials and waste management throughout the entire process.
In-warehouse monitoring and promotion of energy savings: these can be implemented in different ways. For example, the total automation of certain processes in the warehouse makes it possible to limit artificial lighting needs (emulating the methodology known as lights-out manufacturing). Another way to adhere to sustainable logistics approaches is to use as little packaging as possible on products to limit resource wastage, or to make use of adaptive packaging options which are more versatile.
4. Enable measures to reduce and recycle the waste produced in your warehouse
One of the measures to help apply environmental logistics in a warehouse is to use sustainable criteria to manage the generated waste. For example:
Establish a waste sorting process according to materials to be recycled.
Roll back in-warehouse paper usage by implementing IT solutions such as the Easy WMS warehouse management software.
Control special waste management so that they comply with appropriate recycling procedures.
5. Improve stock management and reverse logistics processes
Achieving a more efficient storage facility follows one of eco-logistics core principles: reducing waste through overall process improvement. Some measures to achieve this are: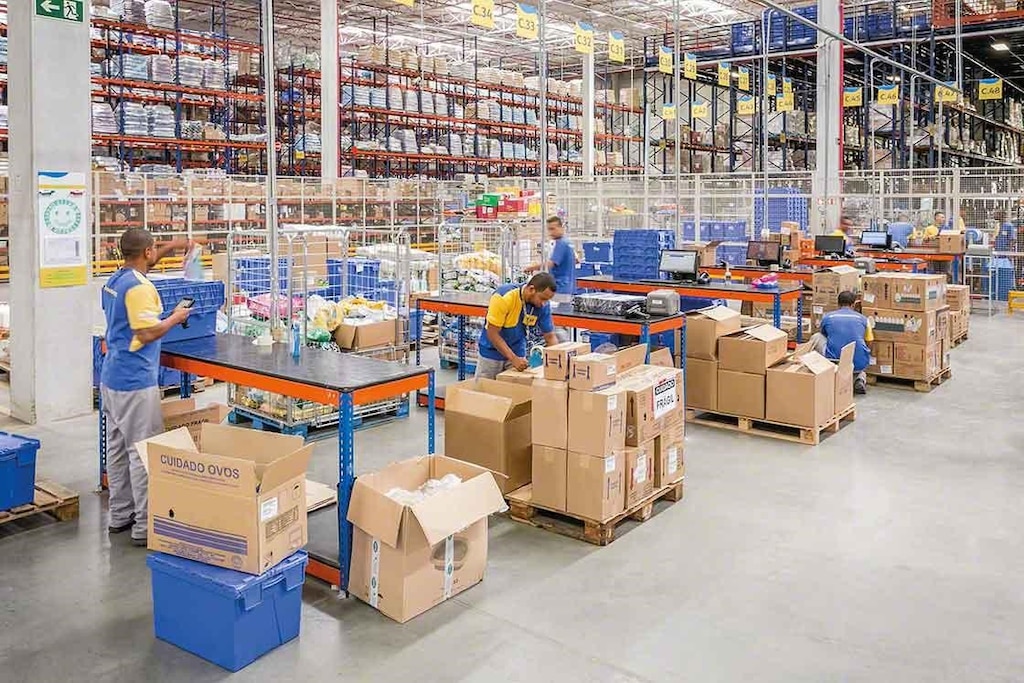 Why go green in your logistics?
There are compelling reasons why green logistics is gaining ground:
Green logistics policies represent a strategic advantage over the competition. Not only do they revalue your brand and set it apart, but they also prepare your company for the future, which inevitably must be sustainable.
Energy saving measures are an effective strategy for coping with rising supply costs.
They ensure that a company is prepared to comply with environmental regulations.
If you want to improve your company's supply chain management and apply measures to encompass green logistics ideals, you can rely on Mecalux. Not only do we go green in our company, we also offer our customers our experience in managing all types of warehouses to make them more efficient and sustainable.