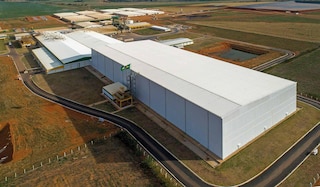 3 smart warehouses designed by us
11 Apr 2022
The challenges involved in modern logistics has led many businesses to opt for transforming their installations into intelligent warehouses or building new ones that fulfil this premise from the start.
What does making your warehouse "intelligent" mean for you supply chain? To answer this question, here are three examples of intelligent warehouses designed by the Mecalux Group to lay the ground work for understanding this innovative concept.
3 problems solved by our intelligent warehousing
An intelligent warehouse combines the use of automatic systems with optimised management via a warehouse management system or WMS. Let's examine the initial problem areas that the companies Bem Brasil, Trumpler and GKN Driveline faced and how these elements have been able to resolve these issues:
1. Not enough capacity to deal with sales growth
Bem Brasil is a company that specialises in frozen pre-cooked french fries. The high growth rate of the company along with the international expansion it was engaged in put extreme pression on their storage, requiring them to opt for vertical storage installations.
The intelligent warehouse that the Mecalux Group commissioned for Bem Brasil turned out a clad-rack warehouse that was capable of operating at constant sub-zero temperatures (-30 °C). They chose a winning combination: a high-density storage system or racks in blocks to hold more than 30,000 pallets, integrated with a stacker crane–automatic Pallet Shuttle combo. Moreover, we designed a process-focused conveyor circuit to streamline receipt and dispatch of the goods.
Obviously, all operations are run by the Easy WMS warehouse management system that eliminates potential errors and, also, reduces how much operators need to get involved.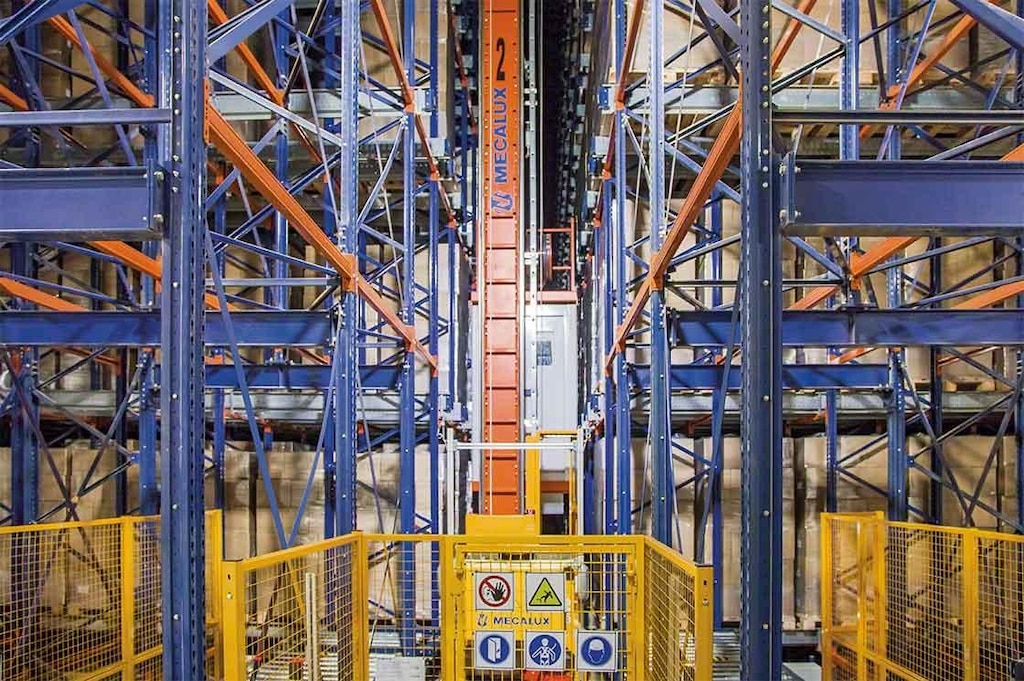 2. Need for faster flow of goods at a reasonable cost
Trumpler is a multinational company from the chemicals sector. Its storage installation in Barcelona (Spain) fell short in dealing with the flow of goods needed to satisfy the demand for its products, all driven by the international market.
Trumpler's solution arrived through the intelligent warehouse project carried out by Mecalux. This consists of making the most of vertical storage spaces, given that the available surface area was limited. The two stacker cranes installed here have double-depth forks to reach the loads in the second rack positions (thus, saving space allocated to aisleways) and are connected to roller or chain conveyors that round out the loads' automated movements.
The WMS of Mecalux controls all the in-warehouse operations. Easy WMS is in permanent communication with Trumpler's ERP, with which it exchanges key information to improve the warehouse's global performance. Thanks to the new smart warehouse, Trumpler opened up better storage capacity for itself, maintaining a continuous flow of products with better speeds and a reasonable cost.

3. Obstacles to orderly storage of massive amounts of SKUs
GKN Driveline is a crucial aerospace and automotive parts manufacturer and distributor based in Spain. The challenge that GKN Driveline had was to store an enormous quantity of SKUs (all very different and with varied rotation). Due to this, the solution should maximise storage space purposing, without it being at odds with the direct access needed to all the goods.
The smart warehouse of GKN Driveline designed by the Mecalux Group is a miniload system that stands 6 m high, serving up a 1,592-box capacity for 200 kg units (max.).
Two picking stations are enabled on one side of the racks where workers collect products that must be sent to production. GKN Driveline's ERP is crucial in supplying the assembly lines, seeing that it is connected to the WMS warehouse management system—in this case, Easy WMS of Mecalux—, guaranteeing continuous inventory tracking.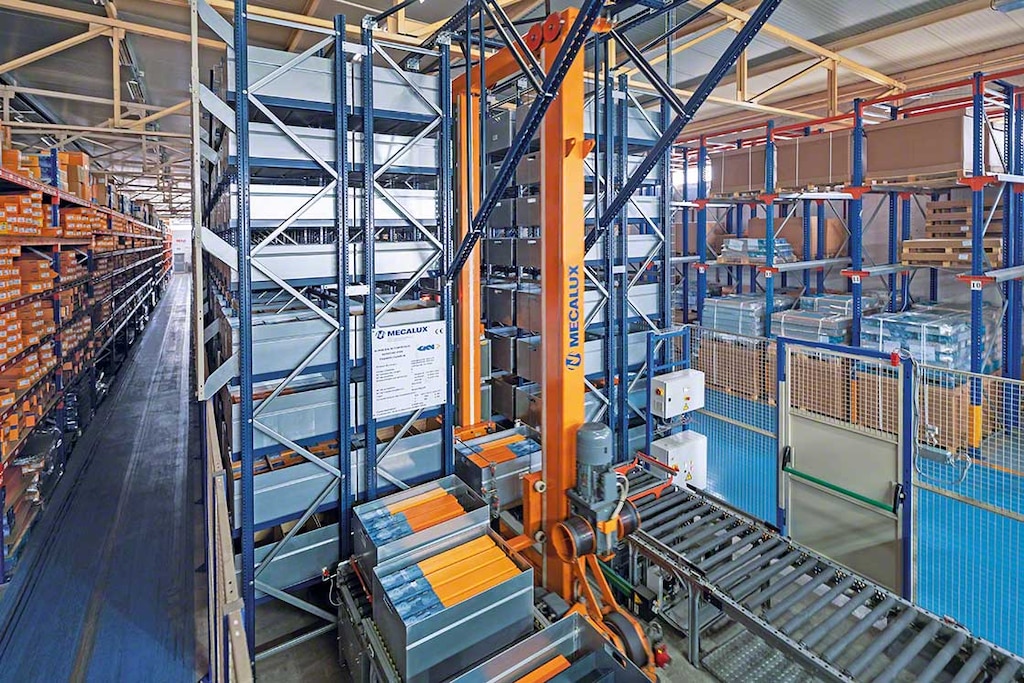 These three smart warehousing projects show the huge versatility that automated systems have when connected to a warehouse management system like Easy WMS. These solutions are adaptable to all types of sectors and to warehouses of very different sizes, needs and budgets.
If you want your storage installation to become your company's latest success story like the ones presented here, get in touch. We would be delighted to give you a hand in your business aims.