19 Jan 2022
The metaverse is a neologism that refers to what could be the next big internet revolution: the consolidation of virtual worlds that present users with a multisensory experience through the use and application of new internet-connected devices.
This new online trend combines technologies such as virtual reality (VR), blockchain, artificial intelligence (AI), and the Internet of Things (IoT) to provide users with an immersive experience. With steps already taken towards building the metaverse, how will this new virtual environment affect industry and logistics?
What's metaverse?
The metaverse is a blend of the Greek prefix meta ("beyond") and the English word universe. In other words, this term represents the new generation of the internet, which is built on offering users immersive, multisensory experiences through the use of multiple technologies. Metaverse is often confused with multiverse, a term linked to the existence of multiple universes.
The metaverse is the talk of the town these days, but the term "metaverse" was first coined back in 1992 by Neal Stephenson in his science fiction novel Snow Crash. And although the advance of new technologies such as blockchain and VR have made the concept more popular, there have already been video games and films that have tried to emulate multisensory experiences. An example of this is the virtual community Second Life, where users create a cyberworld from scratch.
Recently, the metaverse has hit the big screen with the movie adaptation of Ernest Cline's novel Ready Player One: the protagonists have to equip themselves with gloves connected to a VR device to navigate between the virtual and real worlds. The plot of this novel includes analogies as to how the metaverse really works: the user employs devices such as VR glasses for an immersive experience.
Thus, the metaverse constitutes a new generation in internet connectivity, characterized by:
Interactivity: the user can communicate with other users, physical objects, or any virtual scenario that appears.
Simulation: the environment is subject to the laws of physics as if it were a real scenario. This ensures that the user has first-person access and a multisensory experience (VR).
Decentralized environment: ownership of the simulated realities is distributed and can be sold by users.
Persistent reality: disconnecting temporarily from the metaverse does not mean that virtual activity stops.
As shown in the recent study All One Needs to Know about Metaverse: A Complete Survey on Technological Singularity, Virtual Ecosystem, and Research Agenda, "The term 'metaverse' has been coined to further facilitate the digital transformation in every aspect of our physical lives. At the core of the metaverse stands the vision of an immersive Internet as a gigantic, unified, persistent, and shared realm. While the metaverse may seem futuristic, cataly[z]ed by emerging technologies such as [e]xtended [r]eality, 5G, and [AI], the digital 'big bang' of our cyberspace is not far away."
The metaverse employs technologies such as 5G and VR to produce a complete sensory experience for users. The rise of 5G (low-latency connectivity), AI, and blockchain — digital economy and the emergence of NFTs (non-fungible tokens) — ensure a virtual scenario with characteristics similar to those of the physical world: many different tasks can be carried out in the metaverse, such as buying and selling properties and buildings, doing business and industrial activities, and creating avatars.
Companies building the metaverse
A study from digital asset manager Grayscale finds that investment in the metaverse could amount to an annual business opportunity worth over $1 trillion. For this reason, many companies and multinational corporations are already immersed in developing apps and technology products to offer users personalized, virtual, and multi-sensory experiences.
Companies contributing significantly to the design and implementation of the metaverse include Nvidia, the world leader in graphics processing technologies, as well as Apple, Google, and Chinese marketplace Alibaba, among many others.
As noted by New York Times technology specialist Cade Metz in his recent article Everybody Into the Metaverse! Virtual Reality Beckons Big Tech, "[t]ech's biggest companies are joining game makers and start-ups in pursuit of an immersive digital world that some have been working on for years."
This is precisely the case of Facebook's recent bid to lead the expansion of the metaverse. The social network's parent company, which was renamed Meta, aims to revolutionize interactivity on the internet. Facebook creator and owner Mark Zuckerberg has invested over $10 billion in the new virtual simulation technology, sparking controversy among the company's investors. According to The Guardian, to calm the waters, Zuckerberg said: "This fully realized vision is still a ways off […]. And although the direction is clear, our path ahead is not yet perfectly defined."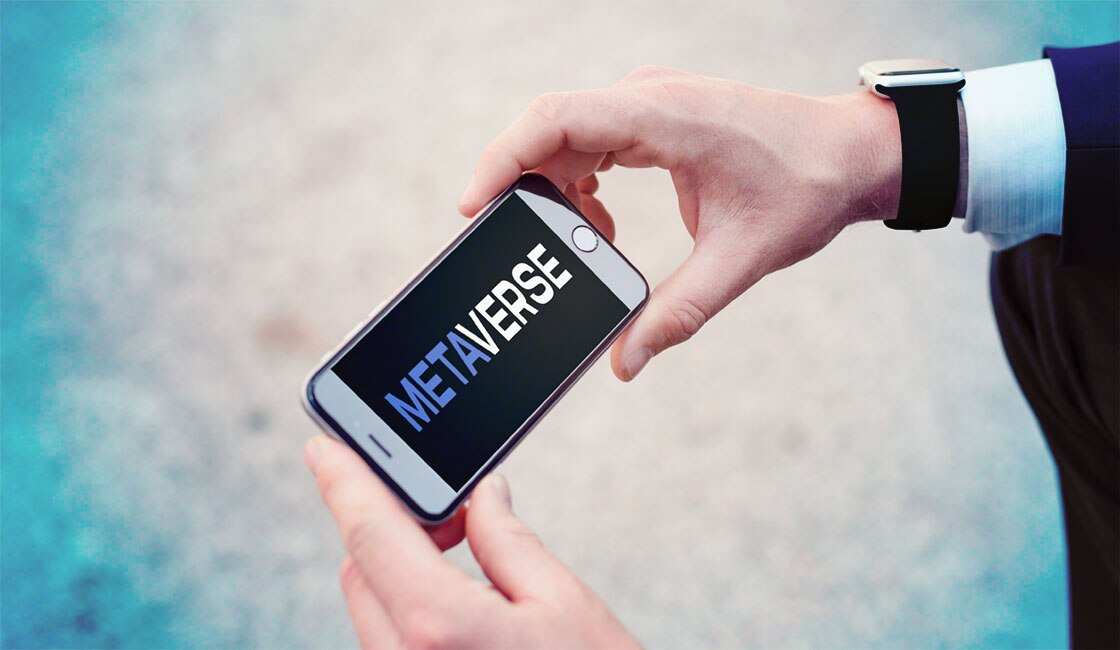 The metaverse in industry and logistics
The metaverse could become a revolution that transcends the world of entertainment and video games. In fact, its features — interactivity, a decentralized environment, and persistent reality — can help to improve processes and eliminate cost overruns in the different areas of a business, i.e., in a company's industry or logistics divisions.
On an organizational level, the metaverse enables remote, low-latency meetings in which all participants are simulated to be present in the same room. VR device manufacturer Oculus, which is owned by Facebook/Meta, has launched the Horizon Workrooms app, in which each user can participate in meetings with their avatar and without the need to share a physical space.
In the fields of production and logistics, there are programs that create digital twins and design work flows, detect inefficiencies, and multiply productivity. One example is the new Nvidia Omniverse software implemented at BMW. But production centres aren't the only ones that can leverage the advantages of the metaverse. Warehouse simulation and digital twins can also increase efficiency in logistics processes and supply chain operations. In an interview with CNBC, Nvidia CEO Jensen Huang said that companies can take advantage of the metaverse to reduce their operational costs.
The metaverse will not only establish a more detailed process simulation, but could also foster the implementation of immersive virtual environments to facilitate training in warehouses and production centres.
Of course, these aren't the only areas in which the metaverse would impact companies. With regard to sales, this real-time simulation technology will display showrooms and product demos in which users can interact with the merchandise without having to move and with the same reliability they'd have if they were sharing that physical space.
Recent metaverse examples in industry
The metaverse is already a reality for the strategies of organizations looking to stand out from their competitors and improve their service by promoting their products by means of VR. This can be seen, for example, with Zepeto, a metaverse where users can interact with each other and personalize their avatars with clothes from different companies. Valued at over $1 billion, this platform already features the presence of Ralph Lauren, Gucci, and Zara.
Meanwhile, German telecom company Siemens launched a metaverse project primarily to promote a digital city. It simulated the decarbonization of a Berlin neighborhood via new technologies that form part of the metaverse, such as digital twins.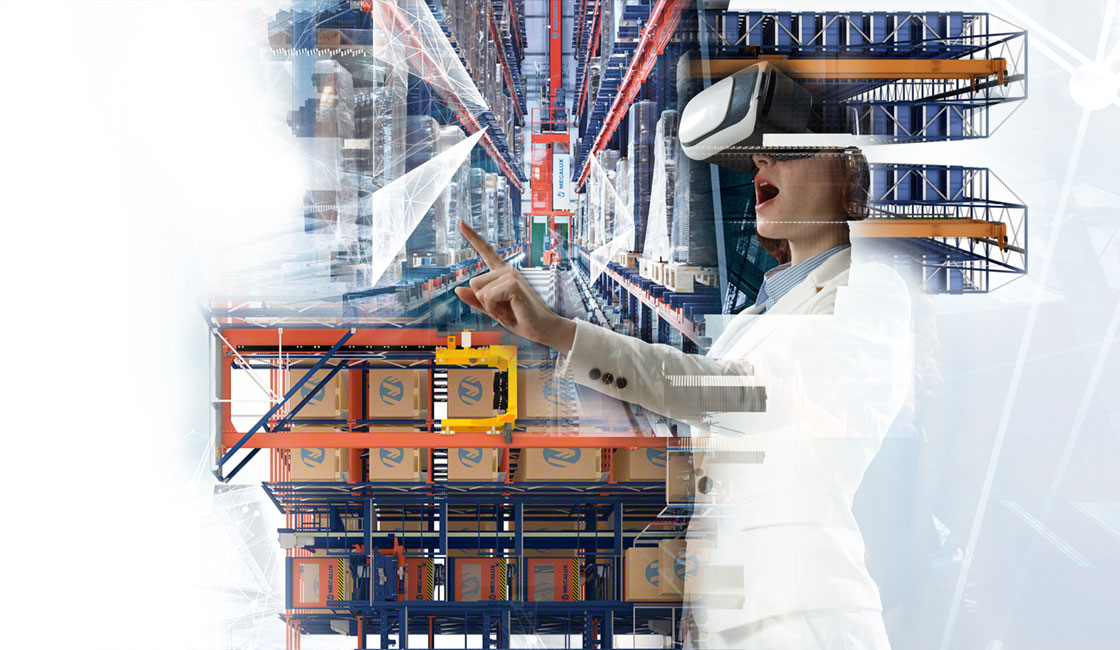 Metaverse: an opportunity for a new logistics era
The metaverse employs new technologies such as 5G, the Industrial IoT, and VR to deliver an immersive, multi-sensory user experience. This technology opens the door to a wide variety of possibilities for businesses in all sectors and fields of activity: from new customer interaction channels, exhibitions, product samples, and virtual trade shows to new business models enabled by blockchain and NFT technology.
Logistics could be one of the industry segments to benefit most from the advent of the metaverse. This new technology would help to optimize processes, eliminate cost overruns, and facilitate interconnection between the different links in the supply chain.