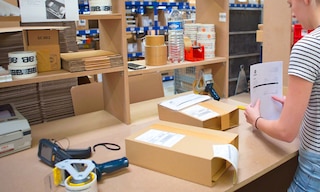 What is ship-to-store?
06 Sep 2022
Ship-to-store arose in an omnichannel logistics context as an alternative to shipping online orders to customers. Omnichannel represents a change in business model for many companies, which have to integrate different sales channels in a single service to ensure customers the best purchasing experience. In this vein, ship-to-store could prove to be a solution for retailers seeking to balance logistics efficiency with competitive service.
The ship-to-store method consists of sending orders purchased online to a brick-and-mortar store for users to pick them up there. Instead of receiving the order at a location designated by the customer — such as their home or a pick-up point — the company offers the option to pick the product up free of charge at the nearest physical store.
In an omnichannel logistics environment, the ship-to-store option is becoming commonplace among major retailers to mitigate the effects of last-mile delivery, which could account for 30-35% of total delivery costs, according to a Deloitte study. With ship-to-store, delivery vehicles minimise unloading times by delivering the goods to a single destination as opposed to making multiple stops.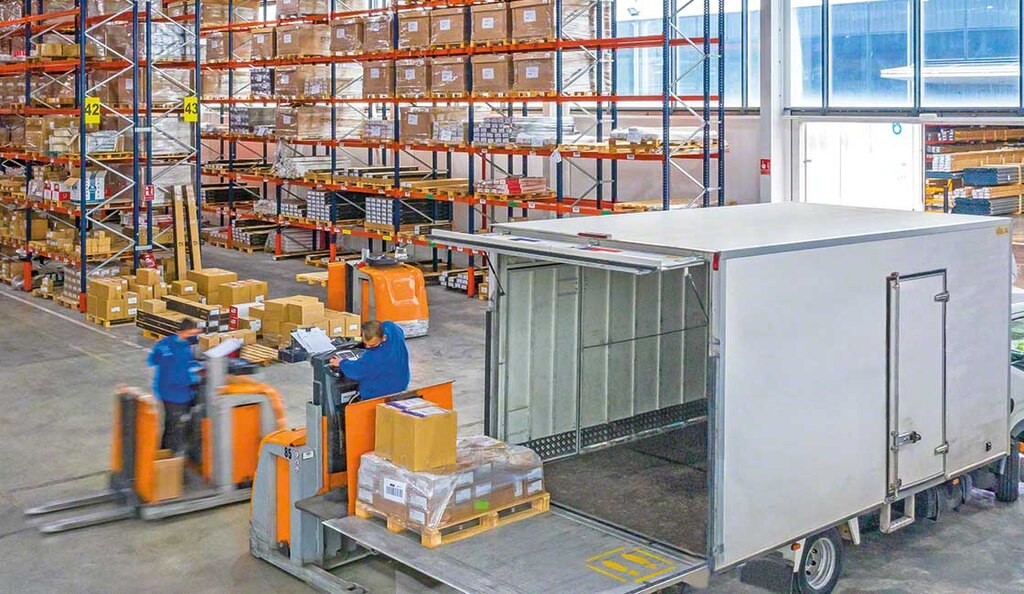 Differences between ship-to-store and ship-from-store
Although the concepts of ship-to-store and ship-from-store are similar, they're two distinct omnichannel logistics processes. As seen above, with ship-to-store, the supplier sends the order from its central warehouse or distribution centre (DC) to the physical store closest to the customer so that they can pick it up in a short window of time.
On the other hand, with the ship-from-store logistics strategy, the physical store acts as the purchase processing hub: the product is sent from there to the customer's address. Managing shipments from the store makes it possible to guarantee availability of stock and, above all, shorten product delivery times. Nevertheless, this poses a challenge for companies, as brick-and-mortar stores also become warehouses that combine both physical and digital customers. This change in role requires stores to have tight inventory control, manage packing efficiently and optimise storage space.
Likewise, the BOPIS (buy online, pick up in store) model is often confused with ship-to-store. The difference is minimal: with BOPIS, rather than sending stock from the central warehouse or DC to the physical store, the customer goes to the point of sale where the product is available. Meanwhile, with ship-to-store delivery, the company sends orders to the brick-and-mortar store closest to the customer, which implies a previous movement of goods (from the warehouse to the store).
Logistics impact of ship-to-store
Omnichannel has revolutionised traditional logistics processes: physical and online sales channels have not only multiplied but have also been integrated to offer the best user experience.
Ship-to-store complicates logistics operations for companies. In the analysis How Offering a Ship-to-Store Option Comes at a Cost, authors from the Kellogg School of Management say: "Customers who choose a ship-to-store option (STS for short) can order anything on a retailer's website and have it shipped to a nearby store, even if the store does not usually stock that item."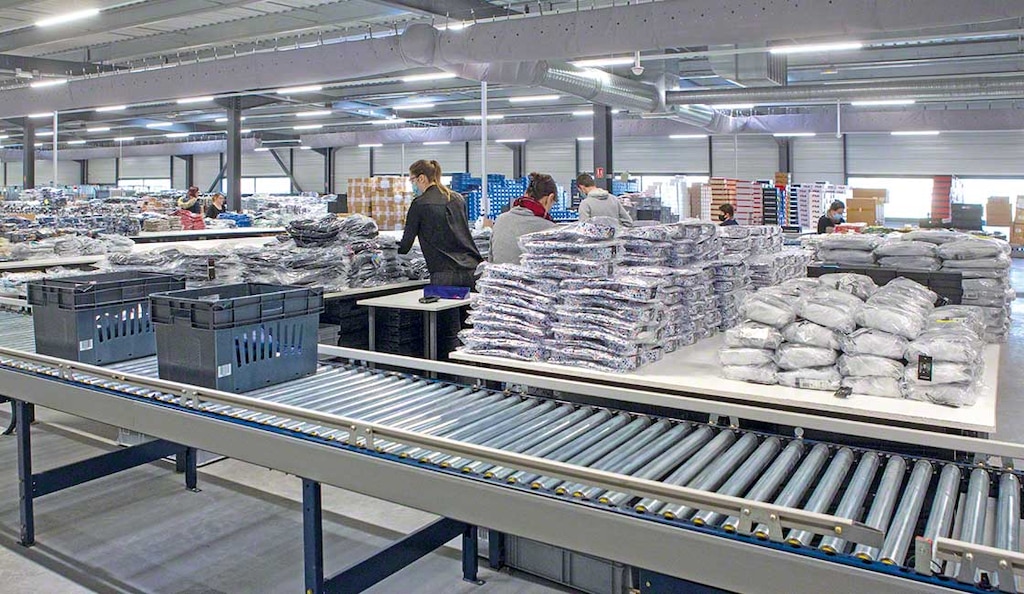 One way to optimise delivery costs is to apply strategies such as ship-to-store, which limits trips made by transport vehicles. Moreover, this logistics modality lets the retailers put potential buyers right where they want them, i.e., in their physical stores, where they can be convinced to purchase more products. Ship-to-store entails interaction between end customers and the brand, enhancing communication and thus providing the opportunity to offer more personalised service.
This is expressed in the publication The Value of Launching Omni-Channel Services by professors from Clemson University: "By its nature, adopting free ship-to-store service attracts customers to local stores for the pickup process, which in turn increases store foot traffic."
Software for ship-to-store efficiency
In a ship-to-store strategy, managing orders manually can lead to frequent mistakes. Therefore, most businesses that offer an omnichannel experience implement a digital program to coordinate operations in both their warehouse and their brick-and-mortar store(s).
An advanced program such as a warehouse management system (WMS) organises order preparation and dispatch so that shipments are sent to the store by the deadline set with the customer. Digital inventory control is essential for ensuring good logistics service and, consequently, a better user experience.
A WMS like Easy WMS from Mecalux has an advanced functionality to automatically stock physical stores: Store Fulfillment is a module that syncs the goods stored in the warehouse and the different points of sale to ensure product availability at all times. Implementing this software lessens the impact of ship-to-store orders on logistics processes. That is, the program provides for a certain level of safety stock in the store to be able to dispatch incoming orders.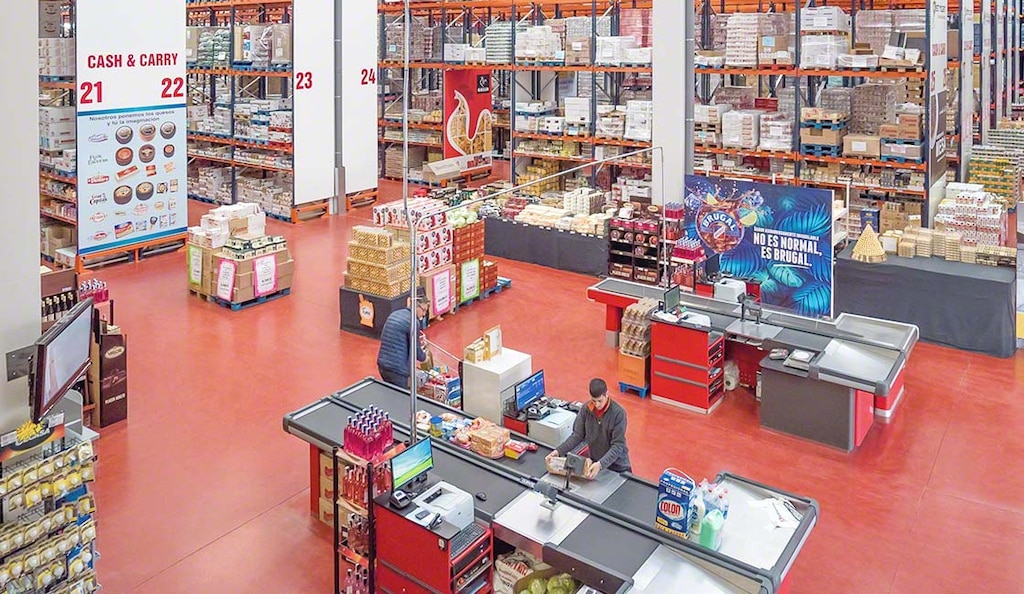 Ship-to-store: threat or opportunity?
Applying a ship-to-store strategy can bring about notable changes in logistics planning. However, if well managed, this option can be an opportunity to provide a complete shopping experience as well as a new way to attract customers.
One of the keys to implementing ship-to-store successfully is to automate management of operations. This prevents errors and coordinates the different links of the supply chain, e.g., suppliers, carriers and customers. A software program like Easy WMS is a perfect tool for optimising omnichannel logistics operations and maximising throughput in both your warehouse(s) and physical store(s). Want to find out more about how Easy WMS can benefit your logistics processes? Be sure to contact us. One of our expert consultants will advise you on the best solution for your organisation.