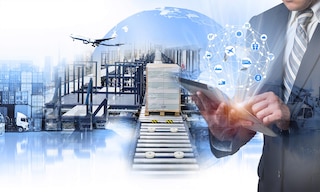 Supply chain design for resource optimisation
02 Mar 2023
Supply chain design has become essential for logistics strategy in the past few years. Companies use this process to structure and organise their supply chains, optimising management of the manufacture, supply and transport of goods, among other stages.
Also known as strategic supply chain planning, this design strategy enables businesses to leverage their resources and detect potential risks and inefficiencies.
According to the research article The new competitive edge by the MIT CTL Supply Chain Design Lab, "traditional supply chain design methods have become outdated and companies that follow them risk putting themselves at a competitive disadvantage." The report warns that organisations need to update their approach to supply chain design if they want to improve the efficiency of their operations and gain competitiveness. "As supply chains become more global and focused on the end customer, the design of supply chains plays an increasingly important role as a competitive differentiator," say the authors.
The complexity of new ecommerce standards — coupled with the coronavirus pandemic — has revolutionised how companies design their production and logistics planning phases. "Being able to respond quickly to changing markets and competitive priorities is not solely a pandemic-era concern. Increasing supply chain complexity, the exponential growth of e-commerce and omnichannel fulfilment and the mandate for sustainability are not new, but successfully managing them requires similar capabilities. For all these reasons and more, traditional supply chain designs and methodologies have become outdated, creating risks for today's businesses," says Yossi Sheffi, Director of the MIT Center for transport & Logistics.
4 keys for supply chain design
To adapt logistics processes to new market trends and challenges, organisations need to reorient and enhance their supply chain design. To do this, the report by the MIT CTL Supply Chain Design Lab highlights four new approaches:
Extend the scope of supply chain design beyond the typical cost-reduction model. When planning the strategy, it's a good idea to incorporate other factors such as the projection towards international markets, the creation of added value and new actions to reinforce sustainability.
Integrate tactical decision-making. The goal here is to narrow the gap between expected and actual throughput in areas like operational planning, sourcing optimisation, production strategies, inventory management and transport routes.
Place more emphasis on risk factor analysis in supply chain design. To improve strategic planning, it's crucial to integrate analytical tools in decision-making. This mitigates risk and bolsters resilience in changing environments.
Adopt innovative design methods and practices that incorporate new technologies in planning. The aim is to design supply chains that are digital, flexible, cost-effective and customer-centric.
Supply chain design technologies
Supply chain managers use frontier technologies such as robotic process automation (RPA), big data and artificial intelligence (AI) to design their game plan. Some purposes of planning are to minimise the cost of moving products from one link to another, streamline processes and foster error-free logistics operations. "Today's global supply chains were designed to operate with high reliability, at the lowest possible cost, in a steady state environment," says consulting firm Kearney in an article published in Harvard Business Review.
The article points out that innovations such as three-dimensional simulation, action recognition technology and machine learning are making a difference when it comes to solving supply chain challenges. These technologies are "improving operations and reducing the time it takes to train workers from months to days on tasks such as assembling diverse products, electrical or mechanical, on the same assembly line," says the report.
Process digitisation is also refining supply chain design. Programs like enterprise resource planning (ERP) and warehouse management systems (WMSs) automate communication between different companies. This facilitates information transfer and, as a result, product traceability. Implementing digital systems leads to better supply chain organisation. Additionally, it makes it possible to simulate operations. The most advanced programs use digital twin technologies to virtually represent changes in one or more operations to analyse their throughput.
Likewise, big data technology has a major impact on supply chain design. Collecting and analysing large datasets brings flexibility to logistics and manufacturing processes. It lets businesses predict future scenarios, identify opportunities and anticipate errors.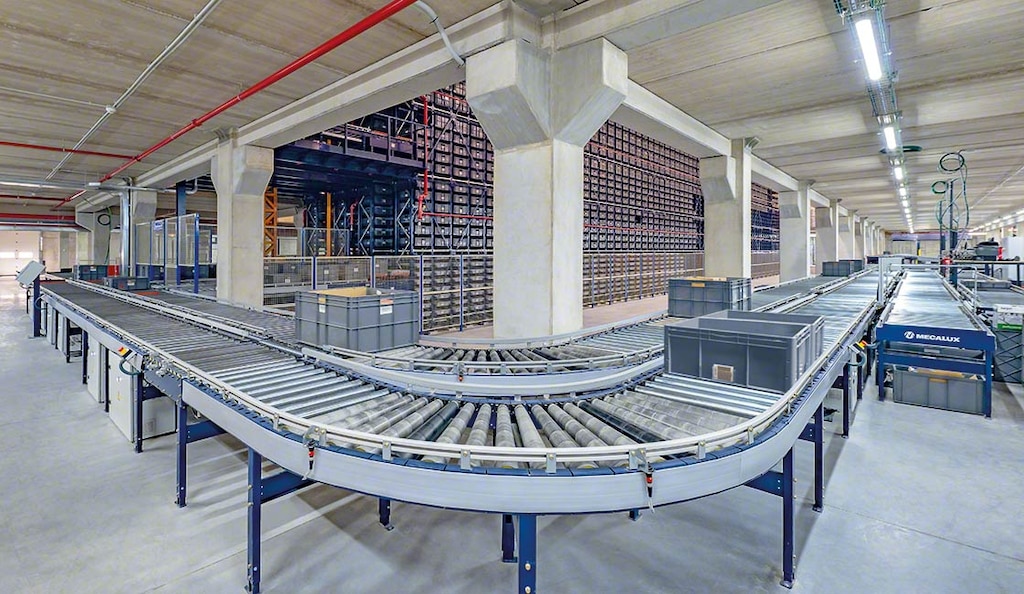 The importance of supply chain design for efficiency
Strategic planning is vital for an agile, effective supply chain. The consolidation of new consumer standards — e.g., omnichannel and free returns — has made operations like order shipping and delivery much more complex. Against this backdrop, incorporating new technologies such as AI and big data in the supply chain enables companies to respond effectively to logistics challenges brought about by market changes.
At Mecalux, we have an extensive range of solutions to raise supply chain productivity. Our Easy WMS software facilitates digital management of logistics operations, promoting efficient warehousing and minimising the risk of error. Interested in maximising throughput in your facility? Be sure to get in touch. One of our expert consultants will advise you on the best solution for your business.