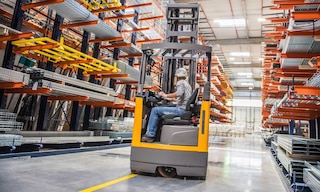 Warehouse PPE: what personal protective equipment to use
11 Aug 2021
Warehouse PPE serves to protect operators from any possible threat during their working day.
Safety and risk prevention in the warehouse are two priorities of any company. This is because, during their day to day, warehouse operators are exposed to dangerous situations; for instance, boxes or pallets could fall on them, they might get a splinter from a pallet in their hand, or they could slip on a spill that hasn't been cleaned up.
When these scenarios can't be avoided or limited through other means of protection, it's time to use PPE. In this post, we'll examine the most common types of PPE in the warehouse and the regulations that govern them.
What is PPE?
PPE stands for personal protective equipment. It consists of any clothing or device designed to be worn by the employee in order to protect him/her from one or more risks that could jeopardize his/her health in the workplace.
Occupational safety is, without a doubt, a topic that concerns all companies, even more so taking into account the devastating figures linked to work-related accidents: there were 4.64 million work-related injuries in 2019 in the US and over 374 million occupational accidents produced worldwide every year.
Against this backdrop, PPE comprise an additional safety measure for protecting users, provided it's used properly.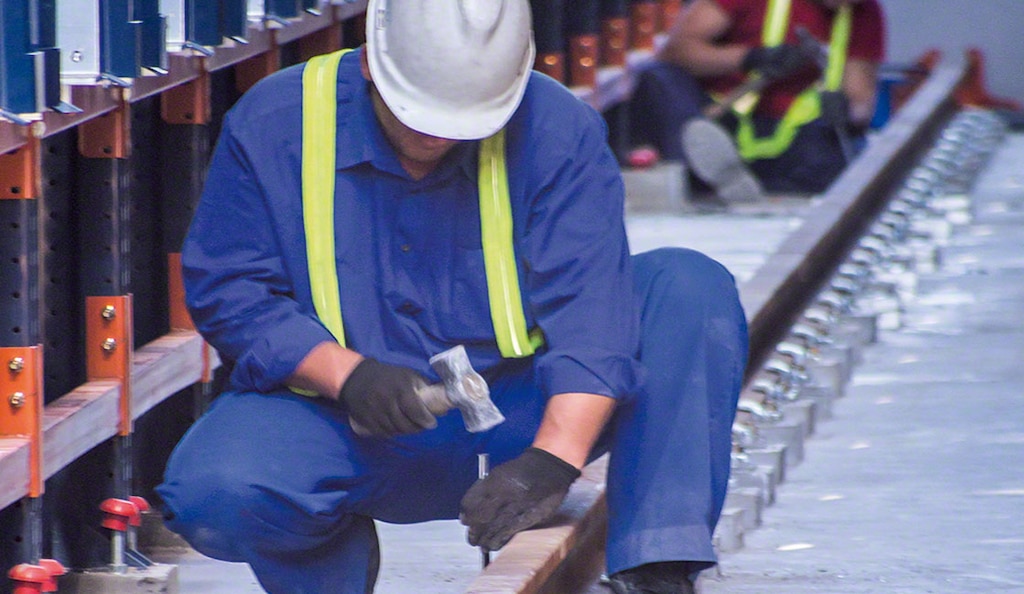 US standards on PPE
In the US, PPE is subjected to Occupational Safety and Health Standards.
Design of PPE: according to OSHA standard 1910.132, all personal protective equipment shall be of safe design and construction for the work to be performed.
Use of PPE: OSHA Standard 1910.132(b) states that where employees provide their own protective equipment, the employer shall be responsible to assure its adequacy, proper maintenance, and sanitation.
Most common warehouse PPE
The work of warehouse operators involves risky situations. Without PPE, they're even more exposed to danger, for example: the fall of heavy materials, splashes of corrosive liquid on their skin, foreign particles in their eyes, and prolonged exposure to noise. PPE is aimed at protecting the most delicate parts of the body, namely, the head, hands, and eyes.
Head protection
Helmets provide effective protection in the event of a falling object. The various types of helmets and models (with a long, medium, or short visor; without a visor; etc.) are designed to cushion impacts and resist puncture and flames.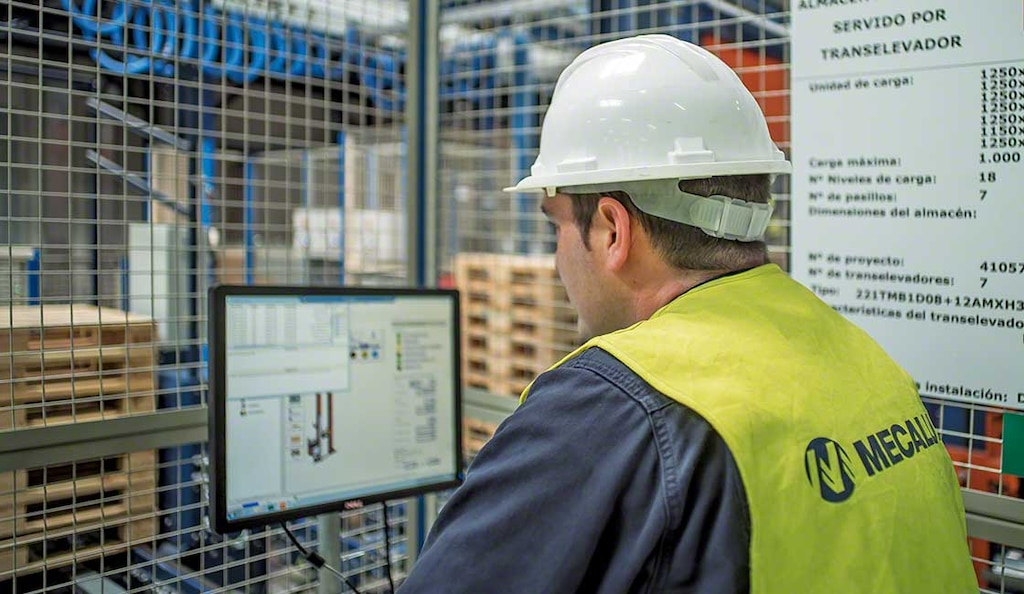 Hand protection
It's important to pay special attention to hand care, as fingers can be easily injured. Although moving boxes and pallets seems simple, they can actually produce deep cuts.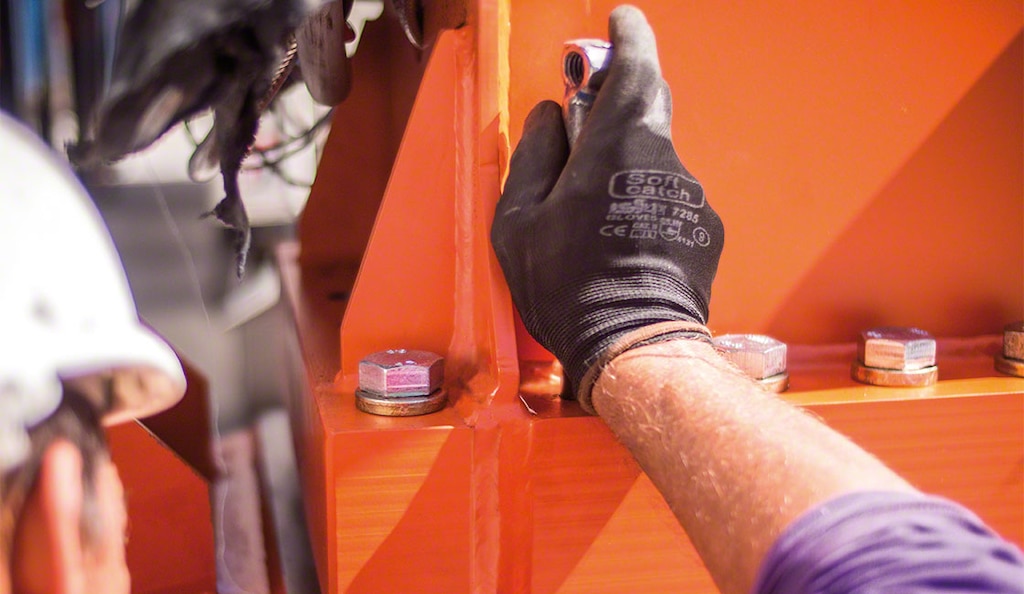 Eye protection
This is tasked with protecting the eyes of the operator from any foreign body that could enter into contact with the eyeball, mainly splashes of chemicals, dust particles in the air, liquid aerosols, and UV radiation.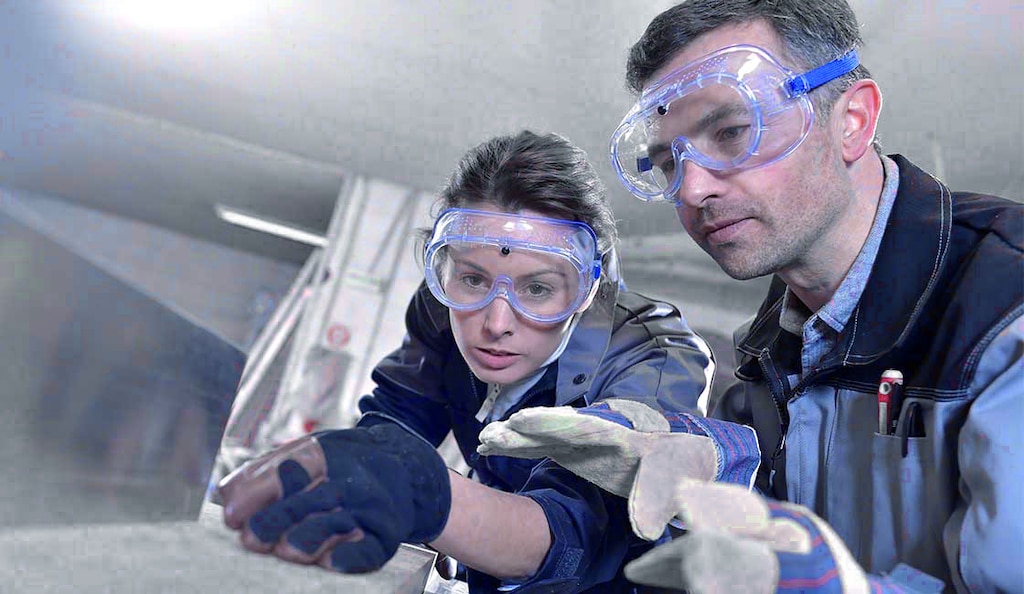 Foot protection
The use of suitable footwear is essential. It not only protects operators from falling objects, blows to the instep and heel, and when stepping on sharp or pointy objects; it also helps to reduce the feeling of fatigue and ward off illnesses associated with standing all day long.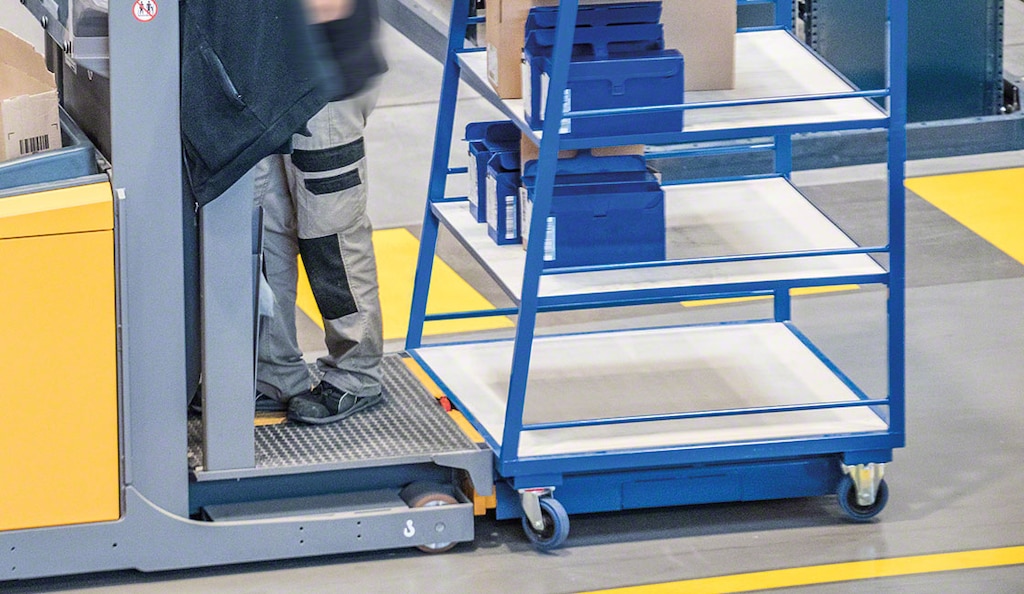 Hearing protection
Working in a noisy environment can lead to loss of hearing, although it can also have other less evident effects on a person's health. Warehouses are facilities that produce a lot of noise, so operators need to protect themselves with earmuffs, earplugs, or helmets with earmuffs that lessen the noise level.
High-visibility clothing
Protective clothing covers or is worn in place of personal clothing. Hi-vis clothing is a must in warehouses with little light or in facilities in which operators frequently cross paths with handling equipment.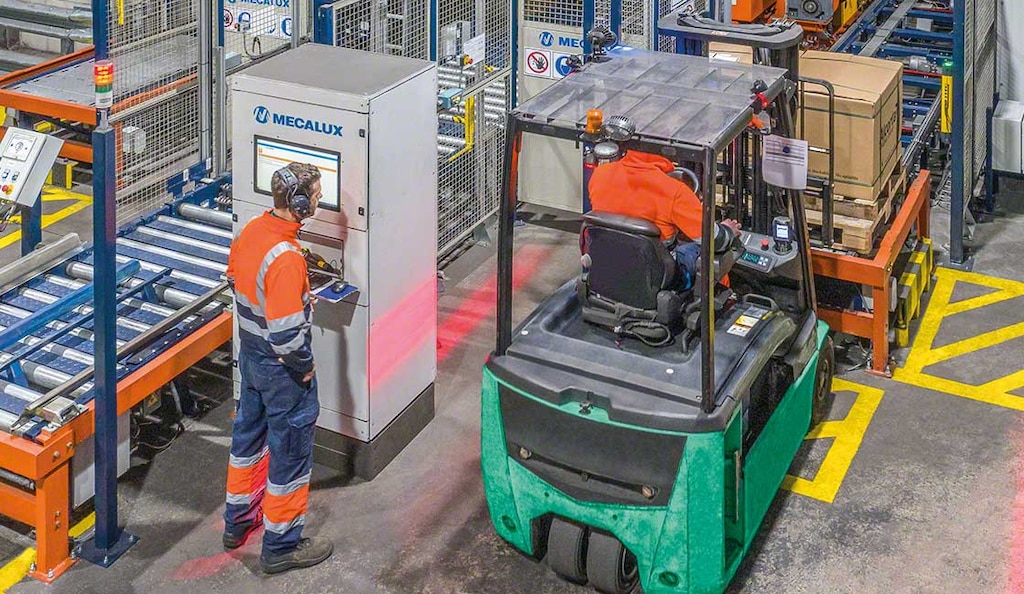 Protected operators = safe warehouse
In any warehouse, the risk of accidents is high. For one thing, operators who drive some type of vehicle could collide with other handling equipment or objects, become crushed, or have products fall on them. At the same time, workers who travel on foot are prone to getting hurt, tripping, and falling.
To avoid these potential accidents, in addition to using PPE, it's crucial to apply all the necessary safety measures. This includes operator training, warehouse signage, the selection of the right type of racking, and the implementation of a technical inspection of the storage systems.
Mecalux has tons of experience designing warehouses for all kinds of customers. After analyzing the characteristics and requirements of a facility, we advise you as to which racks are the best match for the loads to be stored, in terms of both weight and shape. This is critical for ensuring that the goods will be stored safely and effectively. Get in touch. We'd be more than happy to show you how to design a safe warehouse and protect your workers.