25 Sep 2023
The distributor of motorcycle gear and accessories will greatly increase its operational throughput with Mecalux's warehouse management software in the cloud.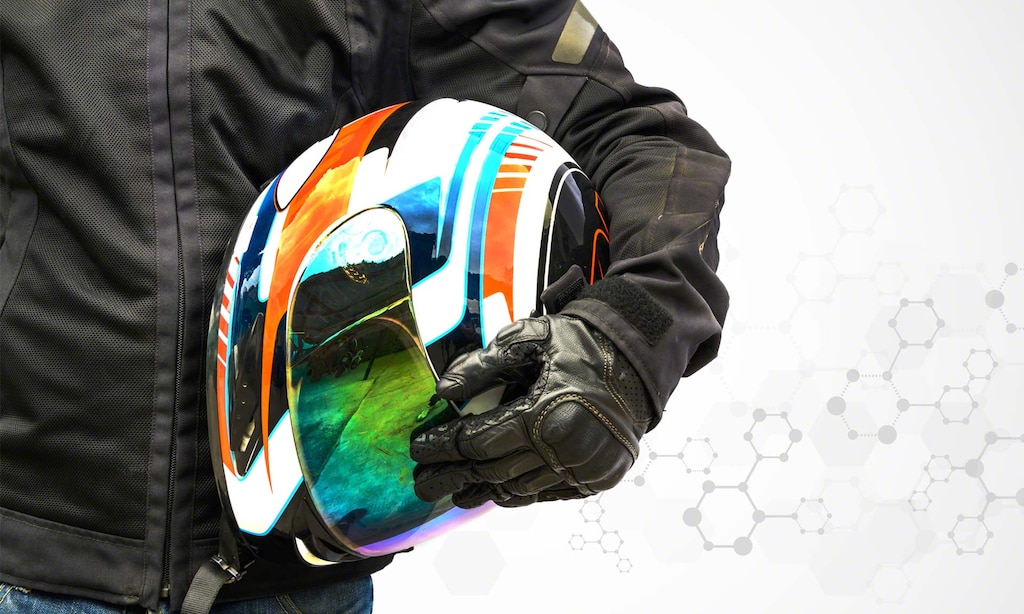 "To bolster our company's growth, we're going to modernise our logistics processes with Mecalux's warehouse management system. This solution can be tailored to the specific characteristics of our business and will allow us to provide our customers with a high level of service," says Pierre May, General Manager of Dafy.
Mecalux's Easy WMS will monitor, coordinate and manage all operations and movements of material at Dafy's facility in Beaumont (France). The system will organise flows of goods and enhance the effectiveness of all areas: receiving, putaway, order picking and shipping.
Dafy will also install Warehouse Slotting Software, Multi Carrier Shipping Software, Supply Chain Analytics Software and Labor Management System. "With these advanced Easy WMS functionalities, we're looking forward to supervising and optimising processes as well as improving strategic decision-making," says Léonce Ferreira.
The distributor of motorcycle equipment and accessories will fine-tune two key processes in its logistics centre: putaway and order shipping. With Warehouse Slotting Software, the company will automate the management of storage locations in the facility. The program will determine the best position for each product, which will help optimise pick paths and boost efficiency in order picking. Likewise, Multi Carrier Shipping Software will facilitate the packing, labelling and shipment of goods. "With this solution, we expect to significantly improve the quality of our service," says Virginie Dumas, Warehouse Manager at Dafy.
Dafy will keep thorough control of the movements made in its facility. "Continuous improvement based on data analysis is essential if we want to drive our business forward," says Ferreira. Supply Chain Analytics Software will track the progress of processes and report on the status of operations. Additionally, Dafy will oversee the performance of its various activities with Labor Management System (LMS). This program will carry out workforce planning for the facility.
About Dafy: distributor of motorcycle gear and accessories
Founded in 1974, Dafy is the leading distributor of motorcycle equipment and apparel in France and the second-largest in Europe. Based in Clermont-Ferrand, Dafy has shops in major French cities including Paris, Lyon, Toulouse, Bordeaux and Nantes, among others. The company has experienced enormous growth over the past 15 years, increasing its number of retail establishments sixfold. Every year, the business opens an average of 10 points of sale where customers can enjoy personalised service. Dafy also has an online shop accessible 24/7.