03 Jul 2023
The industrial component manufacturer Eurel will control stock and optimise operations in its facility with Mecalux's Easy WMS warehouse management software.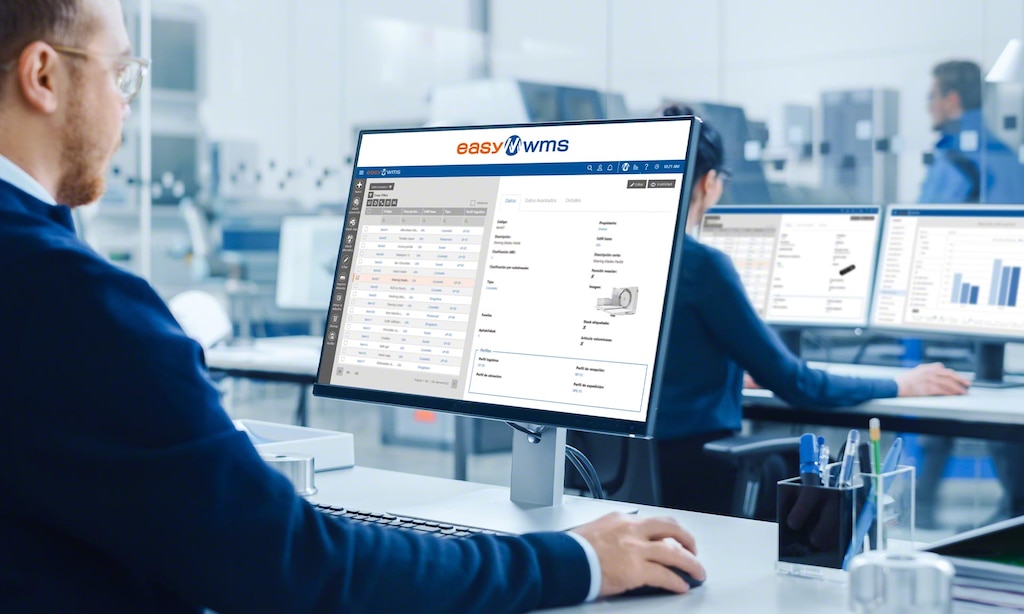 "We've decided to digitalise our logistics processes to improve flows of materials between the warehouse and the production lines. We want the movement of goods between the two facilities to be executed fast and in a more controlled way," says Lidija Kovač, Warehouse and Logistics Manager at Eurel.
Traceability is a key process for the company. Eurel needs to monitor its products from their arrival at the warehouse through to their dispatch to the production lines. Its priority is to ensure that, in manufacturing, the workstations have the materials they require in the right quantities and at the right time.
To efficiently link the warehouse with the production lines, the business must optimise its logistics processes. Therefore, Eurel will install Easy WMS software from Mecalux to organise all its operations. The program will send operators instructions on how to perform their tasks quickly. "Following these instructions will save us time and eliminate any possibility of error when locating products in the warehouse," says Lidija.
One of Easy WMS's advantages is detailed inventory control. "With the Mecalux software, we'll be able to manage stock more effectively. We want to know all the details on our products, such as their exact location at any given time," says Lidija.
Easy WMS will boost Eurel's supply chain by simplifying operations and helping workers perform their tasks in a more agile manner. The company will ramp up productivity in its warehouse to increase its efficiency and continue providing its customers with good service.
About Eurel: Small home appliance manufacturer with over 30 years of experience
Eurel is a small home appliance manufacturer. With a team of qualified development experts, modern technological production facilities and over 30 years of experience, Eurel is the right choice when choosing a comprehensive development and production supplier of small household appliances, electromechanical and mechatronic elements, assemblies and devices, as well as end products for a wide range of industries. Especially in the field of development and production of switchgear and small household appliances, Eurel has become a recognisable, responsive and reliable supplier for customers from all over the world.