18 Jul 2022
The sporting goods distributor will implement three additional features to improve processes and facilitate rigorous monitoring of 15,000 SKUs in real time.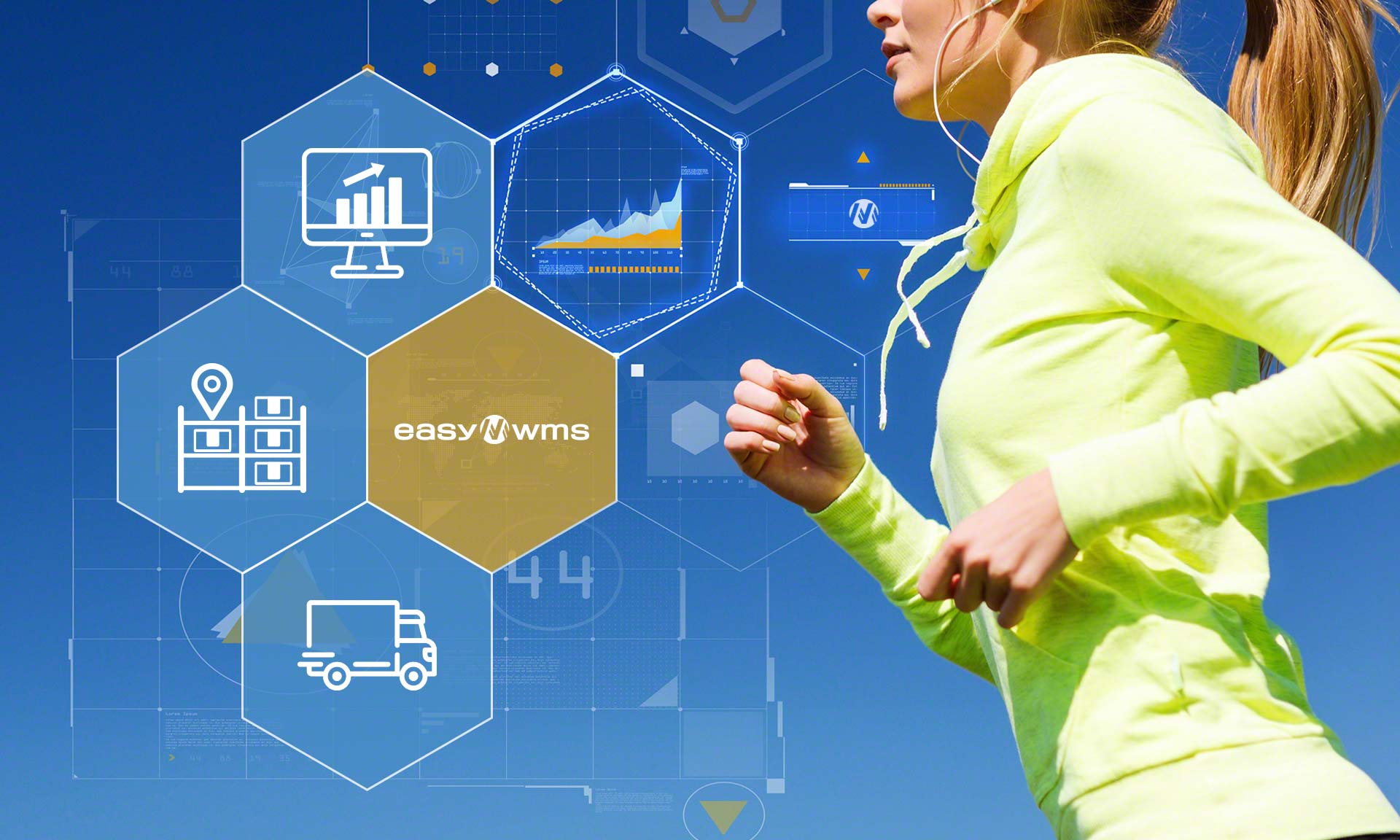 "Jim Sports has grown considerably over the past few years, and we've had to adjust our way of working to adapt to the changes. To continue to be competitive, we need to extend the digital management of our warehouse processes," says Javier Casal, Operations Manager at Jim Sports.
At its distribution centre in the town of Palas de Rei in northern Spain, Jim Sports uses Easy WMS software from Mecalux to manage its goods. The company has always turned to digitisation to organise its products and optimise operations in its facility. "In a market as demanding as ours, timing is crucial when it comes to meeting customers' needs. For our supply chain to be sufficiently streamlined, having an orderly warehouse and making the most of the space are a must," says Casal.
Jim Sports will add on to Easy WMS with three modules that will enable it to automate, standardise and analyse the largest possible number of tasks in the facility: Warehouse Slotting Software, Supply Chain Analytics Software and Multi Carrier Shipping Software.
Warehouse Slotting Software will help Jim Sports to determine the optimal location for each SKU. With its goods correctly distributed and organised, the company will improve its efficiency in order picking and procurement. "We have around 15,000 different SKUs that vary depending on the time of year and market trends. Such a large number of items requires good organisation. With this module, we expect to configure more efficient pick paths and better analyse product turnover and seasonality to assign each good the ideal location," says Casal.
Supply Chain Analytics Software, meanwhile, is a program designed to accurately control the status of the facility and thus help logistics managers to make strategic improvement decisions. "We want to analyse the performance of the warehouse and the productivity of the operations on an ongoing basis. With the help of the data, we'll be able to detect any weak point or deviation in our logistics processes and resolve it in the shortest possible time," says Casal.
Lastly, the company will also implement Multi Carrier Shipping Software. This module will automate dispatch management and connect the facility with the different transport agencies to send them the necessary data regarding the labels and the tracking numbers created. "Our main aim with this module is to reduce processes in the dispatch phase, save time, optimise resources and, ultimately, be more efficient. Integrating with our carriers is undoubtedly one of the most attractive features of this program, since right now, we're wasting time entering each carrier's app to generate the labels," says Casal.
With the three additional Easy WMS modules, Jim Sports will benefit from a much more controlled and optimised supply chain. Operators will follow instructions from the software to complete their various tasks effectively, quickly and without the risk of making mistakes.
About Jim Sports: commitment to athletics
Jim Sports is one of Spain's largest distributors of sporting goods. The company is dedicated to the sale of sports equipment of the main brands in the market in over 30 countries. Its 15,000 SKUs in stock include items for practising any sport, from athletics and swimming to paddle tennis and basketball.