17 Oct 2022
Italy's largest e-commerce retailer of airsoft products will install Easy WMS in its San Marino warehouse to control the status of its 8,000 SKUs in real time.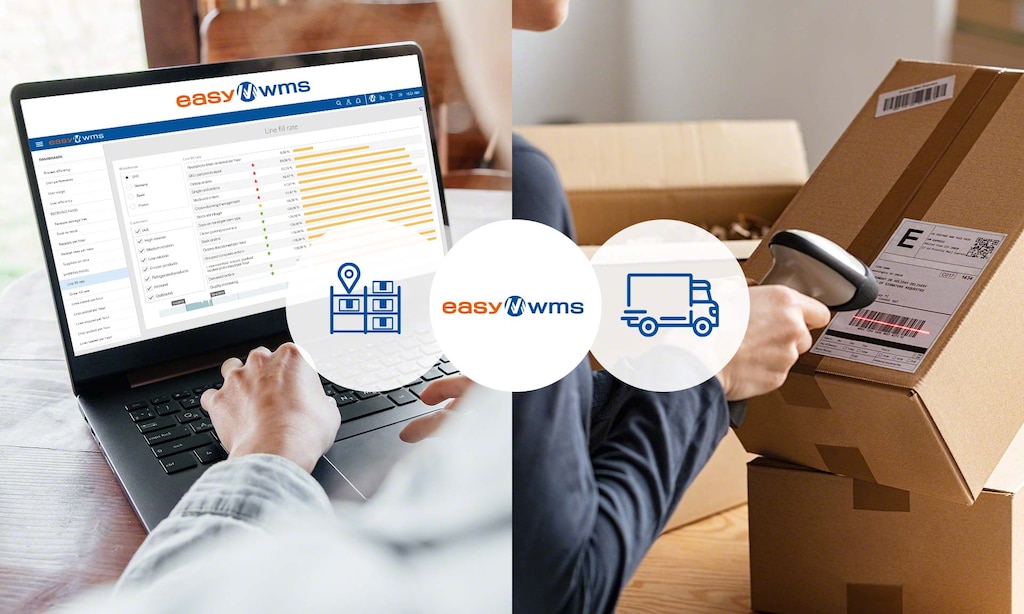 "Digitising our logistics operations is essential for gaining competitiveness," says Daniele Albani, CEO of Jolly Softair. The e-commerce business, which specialises in items for airsoft (a team game using compressed air guns), will implement Easy WMS warehouse management software from Mecalux in its facility in San Marino, Italy. It will do this with a twofold objective: to speed up order picking and control its products.
"We want to be faster at dispatching orders," says Albani. To this end, the company will install the Multi Carrier Shipping Software module. This program will include the functionalities needed to pack, label and ship orders efficiently. With this solution, all operations taking place prior to dispatch will be much more effective, "which will boost our productivity and facilitate error-free order deliveries."
One of Jolly Airsoft's priorities is to improve management of its 8,000 SKUs. "Easy WMS will allow us to monitor stock status in real time and know the exact quantities of the goods we have in storage," says Albani. The software will control the items from their arrival at the facility to their dispatch to 1,500 customers throughout Europe.
To improve product management, Jolly Softair will deploy the Warehouse Slotting Software module, an extension of Easy WMS designed to determine optimal locations for the items in the facility. The program will automatically calculate where each good should be deposited taking into account both the warehouse layout and operator travel. The proper organisation of the products will result in more streamlined operations and speedier, more efficient order picking.
About Jolly Softair: sports and leisure
In business since the 1990s, Jolly Softair is a B2B company based in San Marino, Italy. It sells airsoft and archery products, katanas, and clothes and accessories for outdoor activities.