Mecalux will build Çaykur a clad-rack warehouse for more than 29,000 pallets
13/06/2016
Çaykur's, the biggest producer of Turkish tea, new clad-rack warehouse in Iyidere (Turkey) will be more than 40 m high and almost 160 m long.
Mecalux will provide a large, single aisle, automated warehouse served by three single-column stacker cranes and aided by Pallet Shuttle that are responsible for transporting 800 x 1200 x 2600 mm sized pallets with a maximum weight of 600 kg each. In order to optimize accessibility to locations, Mecalux has developed a control system and safe passageways that allow the stacker cranes to enter the annex zones.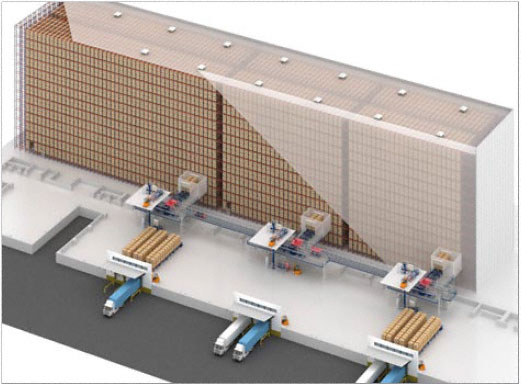 This is all controlled by the warehouse management system Easy WMS and the Galileo control software. In addition, input of goods will be done at the side the warehouse via three raised overpasses that connect the warehouse with the docking area. The elevated overpasses allow for workspace savings so that the ground floor remains completely available.
Çaykur, which opened its first tea factory in 1947, produces 133,000 tons of tea annually in 46 different factories, making it the largest tea producer in Turkey and one of the most important worldwide. This massive solution could only be properly setup using Mecalux's extensive know-how.