Ribeiros will install the automatic Pallet Shuttle system
20/05/2019
Mecalux will fit out the new Ribeiros warehouse in Montijo (Portugal) with the automatic Pallet Shuttle system that will provide a storage capacity of 2,168 pallets. The warehouse, which will be linked to production via conveyors, will be managed through the Easy WMS.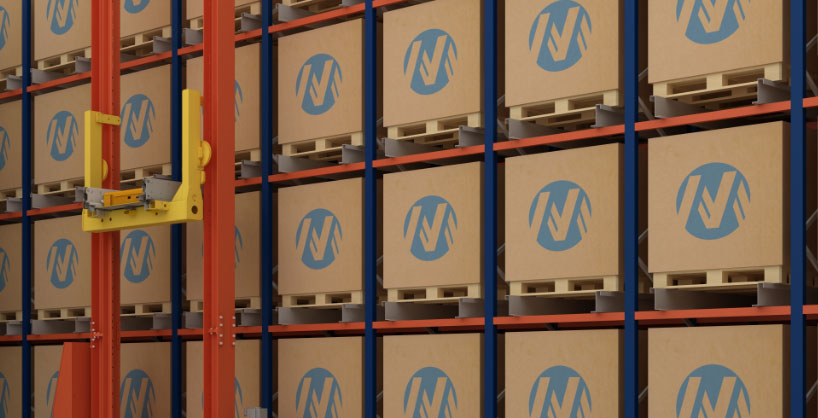 The warehouse will include two, 60 m long aisles with racking on both sides, which will be 8.5 m tall. Each aisle has a stacker crane, which takes goods to their corresponding locations. Once there, the Pallet Shuttle slots them inside the channel into the furthest open position.
The palletised goods flowing from production will enter from one side of the warehouse through a conveyor circuit. In the opposite side, dispatches will be carried out and, to do so, there will be six live preload channels installed to hold ten pallets per channel.
This warehouse solution will also include the Easy WMS warehouse management system by Mecalux, in charge of assigning locations to each product and organising order prep. The Galileo control module will manage the movements of the stacker cranes, conveyors and the Pallet Shuttle of this installation.
An exemplary family business
Ribeiros, a business that produces and distributes animal feed, was founded in 1985 in a Portuguese city called 'Seixal' by the Ribeiro family. As time passed, with hard work and dedication, the company has gone from having four workers to running a team of 67 employees. It is installed in the city of Montijo since 2009.